Ohio City History
Ohio City was founded in 1879 at a site that was previously known as the placer mining camp of Eagle City. Ohio City was never the site of a major excitement or boom, but endured for many decades as a mining center.
In 1883 the Denver, South Park and Pacific Railroad was built through Ohio City. The town is said to have had three distinct period periods of boom and bust. The first of those periods ended with the silver panic of 1893 which resulted in the town being nearly abandoned several years later. It is unclear as to the peak population of the town during this first period of prosperity.
New mining activity would bring Ohio City back to life during the first decade of the 1900s. During this period the town had around 250 residents, a newspaper, theater, and even a brass band and orchestra. In 1906 a new Town Hall was built. This town hall has recently been renovated and is being preserved for its historical significance.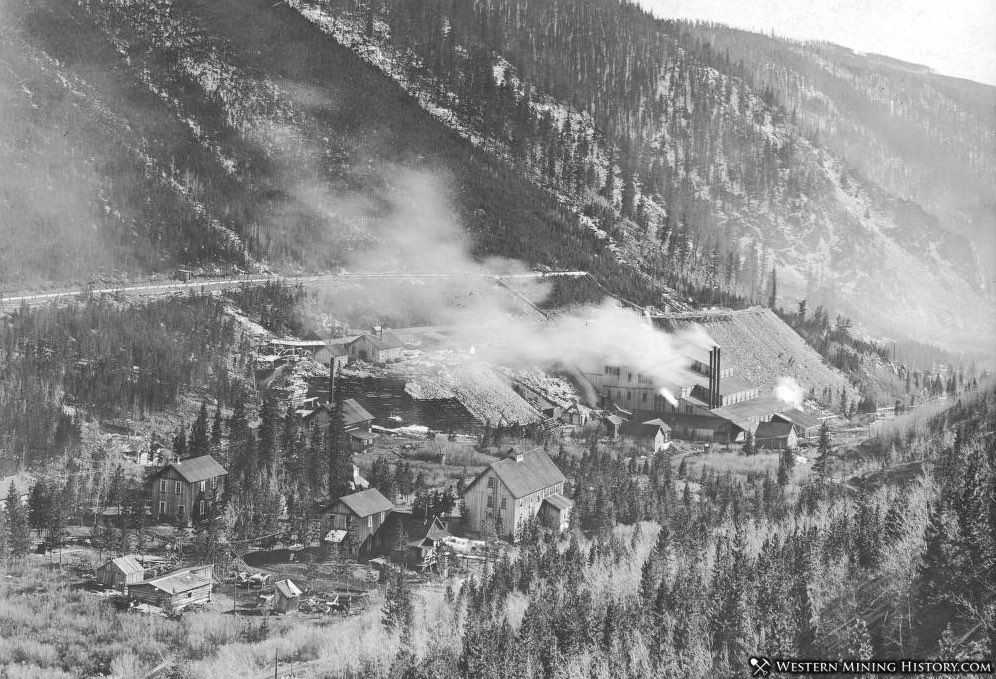 Gold Link mine near Ohio City, Colorado
The Gold Link mine and mill was one of the mines behind the resurgence of Ohio City during the first years of the 1900s. The Montrose Press stated in January of 1908:
J. F. Pearson, the big Gunnison county mining man, was in the city Tuesday on business before the local land office. He reports that his company has just completed the erection of a large concentrating mill at the Gold Link property near Ohio City. That part of the county is coming rapidly to the front and he predicts that this season it will be one of the most active mining sections on the western slope.
Ohio City was served by a post office from 1880 to 1972.
A Tour of Colorado Mining Towns
Check out many more Colorado mining towns at A tour of Colorado Mining Towns.