We would like to thank
Burgex Inc.
for being a valued partner and supporting our work.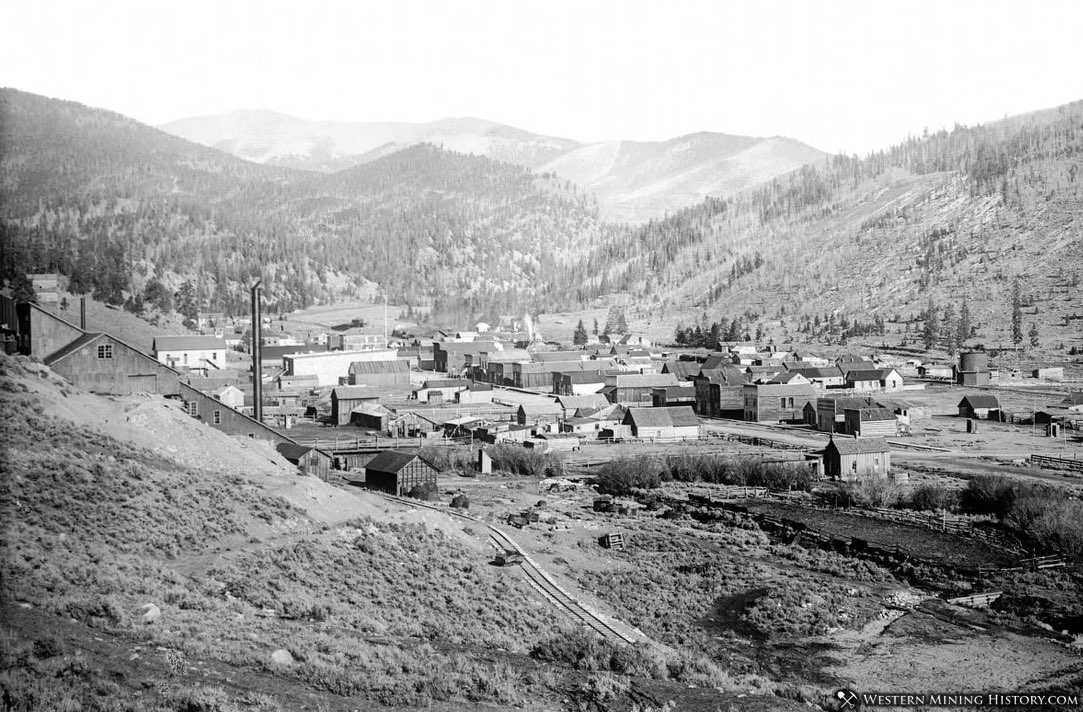 Pitkin Details
Date Settled: 1879
Current Population: Around 70
Peak Population: Over 1,000
Primary Mineral: Gold, Silver
Pitkin History
Pitkin, originally named Quartzville, was founded in 1879. When the town was incorporated in August of that year, the name was changed to honor Governor Frederick W. Pitkin.
By the early 1880s, Pitkin was a prosperous and growing town, owing it's success to the many productive mines in the area. By 1882 the town had dozens of businesses, hundreds of homes, and a population of over 1,000.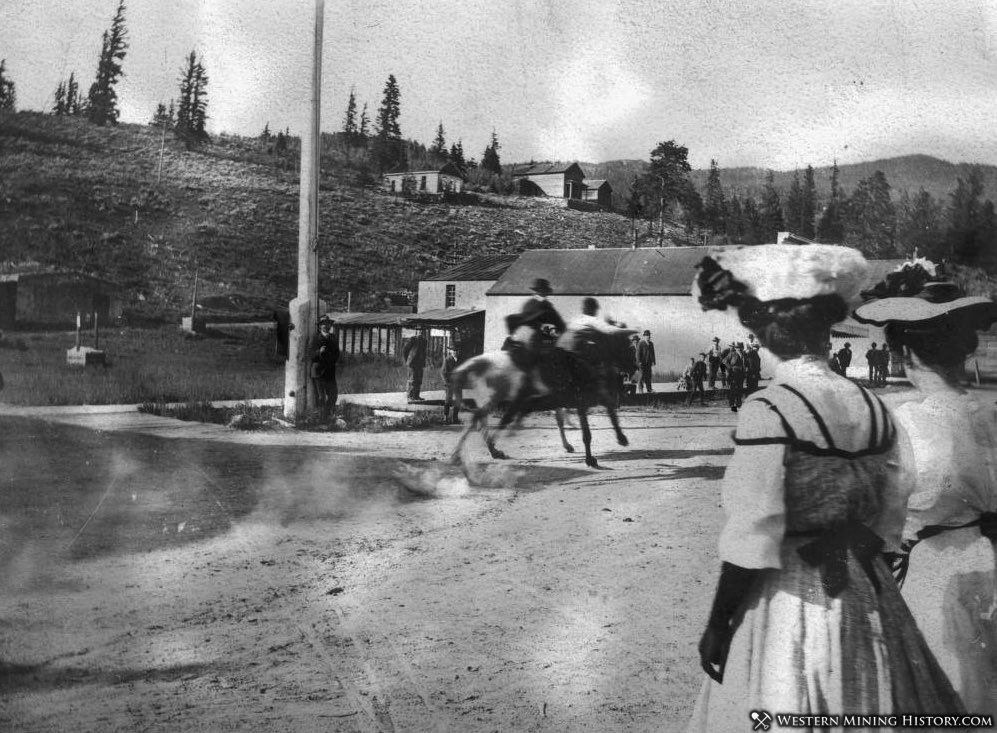 Horse race at Pitkin, Colorado 1907
Mines in the district would start to decline by 1883 and Pitkin's rise as a major mining center would be cut short. The town lost half of its population that year as miners moved on to better prospects in other districts.
Several fires in the late 1880s, combined with the silver panic of 1893 reduced Pitkin to a minor mining outpost. The town was not abandoned completely however and the Roosevelt mine a few miles from town operated from 1907 into the 1930s, providing an economic base that kept the town active for decades.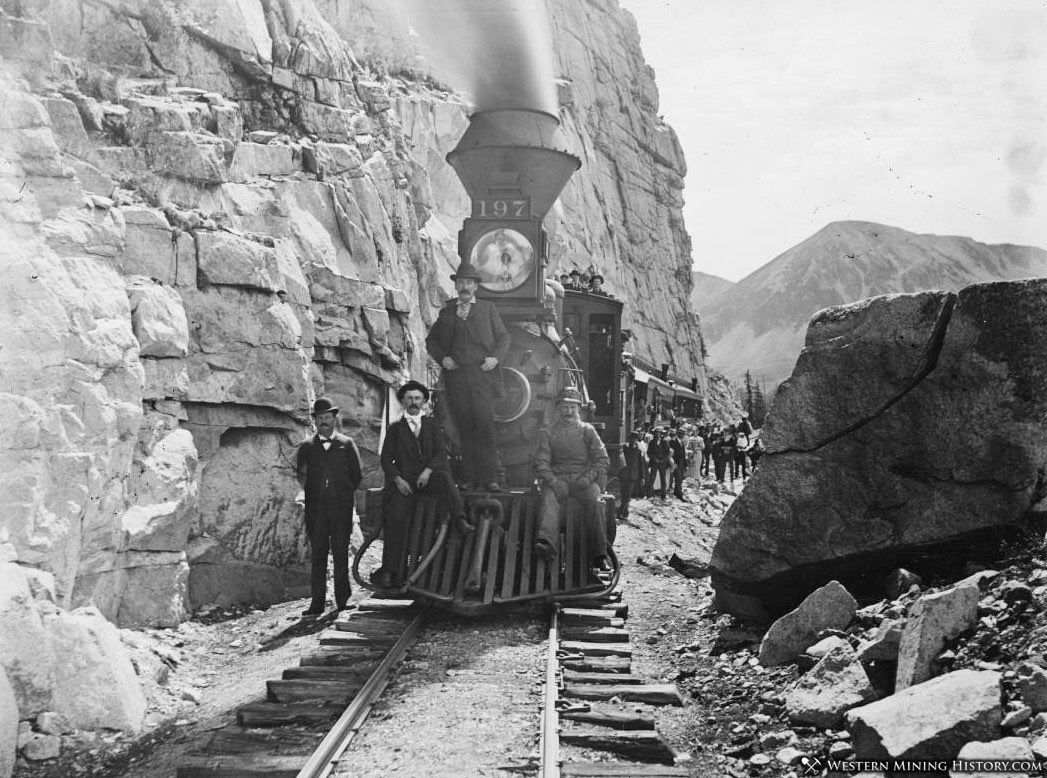 Denver Leadville & Gunnison Railroad on the old South Park Line - Locomotive No. 197 and excursion passenger train at Palisades above Pitkin, Colorado ca. 1895
Today Pitkin has a year-round population of around 70 people and is a popular summer tourist destination.
Pitkin Events from Historical News Articles
MOB LAW AT PITKIN
From the Tin Cup Record October 8, 1881
On Sunday evening the citizens of Pitkin sacked and burnt to the ground, the establishment long known as the "Lady Gay" dance house. The place had the reputation of being one of the worst of its class, and was kept by a notorious character by the name of Brlggs and a woman called "Blue Grass" who have been a terror to the town ever since their advent into it.
Several persons have recently been enticed into their den and robbed, after which the occupants would pitch their victims into the street. Briggs received two severe wounds, one of which is serious and may prove fatal.
A DANCE HOUSE MAN WHOSE PLACE WAS BURNED, AND WHO WAS HIMSELF SHOT
From the Gunnison Daily News-Democrat November 28, 1881
Charles Briggs, the man who was shot, and who had his house burned in Pitkin a few months ago, has been in Gunnison for several weeks. He was engaged in running a dance house until some of the citizens of Pitkin burned the place, and in the fracas that took place at the time, Briggs was shot. and was supposed to have been mortally wounded. He recovered, however, and as soon as he was able to travel came to Gunnison.
A day or two ago be went before Judge Florida and swore out warrants against thirteen men living in Pitkin, charging them with the crime of arson, for the burning of the dance hall. These warrants were placed in the hands of Sheriff Yule, who started tor Pitkin yesterday to bring the parties here for trial. Among the number are several of the most prominent men in Pitkin.
Premium members have access to Google dynamic maps. Click here to read about recent changes to the maps