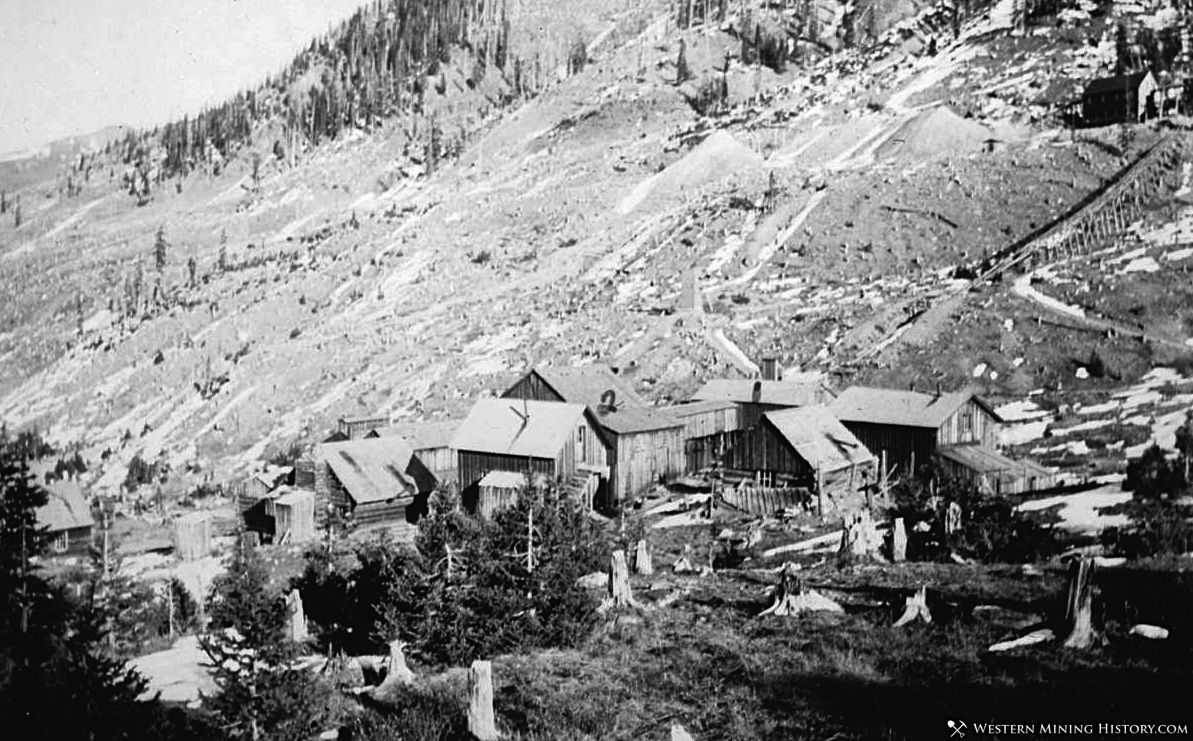 Saints John Details
Date Settled: 1864
Current Population: none
Peak Population:
Primary Mineral: Silver
Map: View on Google Maps
Saints John History
A prospector named Coley discovered silver in 1863 or 1864 on the slope of Glacier Mountain, and built a crude furnace to extract silver from the ore. Other prospectors followed, including John Cullom, who discovered the Saints John Lode. In 1867, he sold the Saints John lode to the Boston Silver Mining Company, which built an ore mill, next to which grew the town, originally called Coleyville. In the 1870 census, the town name had changed to Saints John, which had a population of 71, which made it the largest town in Summit County.
The fortunes of the town followed those of the Saints John mine. The mine ceased working in 1928
Text courtesy of Wikipedia.