Sneffels History
Sneffels (originally called Porters) was originally a small town in the mountains above Ouray that served nearby silver mines. A post office was established in 1879 under the name Mount Sneffels, and renamed to Sneffels in 1895. The settlement got a boost when construction of the Revenue Tunnel started in 1888.
The Revenue Tunnel was designed to drain the shafts of the rich Virginius mine located 2,000 feet above the town in Governor Basin, and to allow ore to be gravity fed to a new mill being built in Sneffels. The Revenue Mill eventually employed 600 men, and Sneffels became a bustling town of around 2,000 people.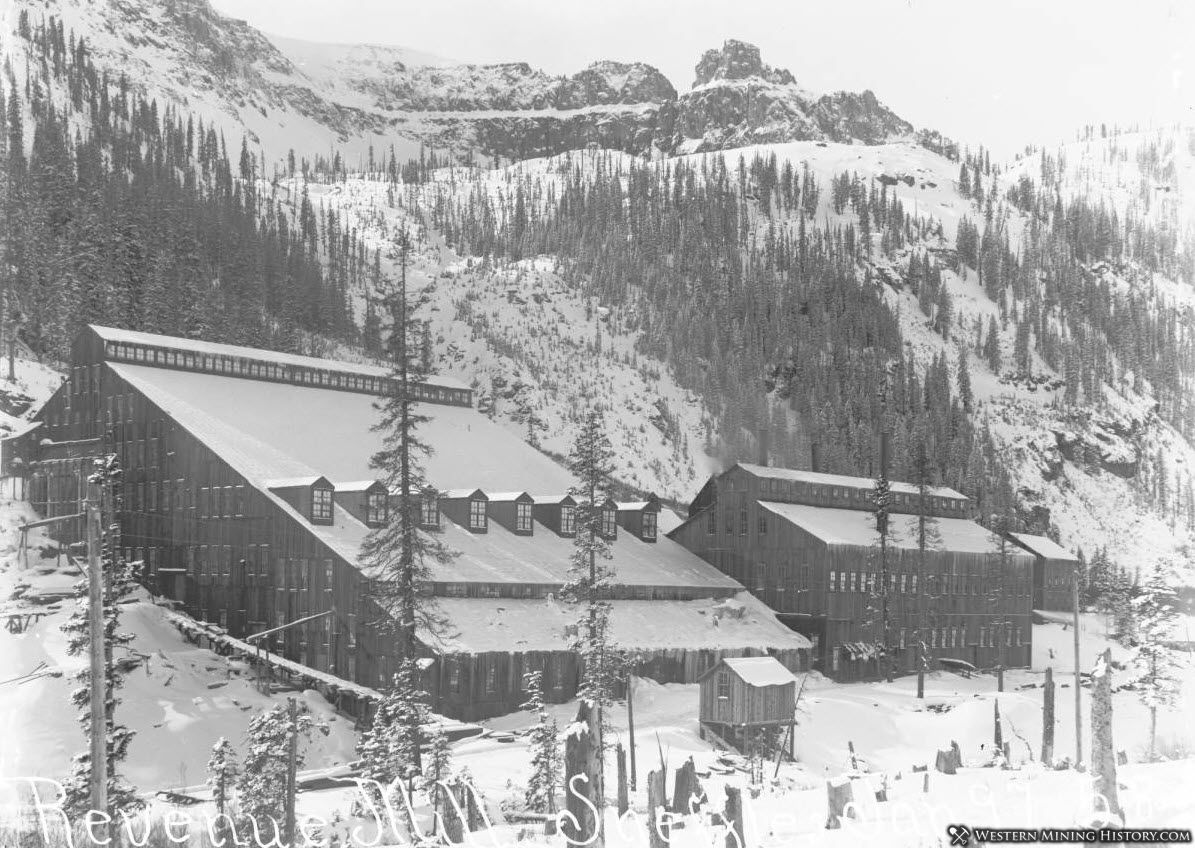 Revenue Mill - Sneffels 1897
The Revenue Tunnel was one of Colorado's greatest mining success stories. Whereas many ambitious tunnel projects in the West did not live up to expectations, The Revenue Tunnel stimulated the Sneffels mines for decades.
The Virginius and other mines in the area are credited with over 28 million dollars in production up to 1919.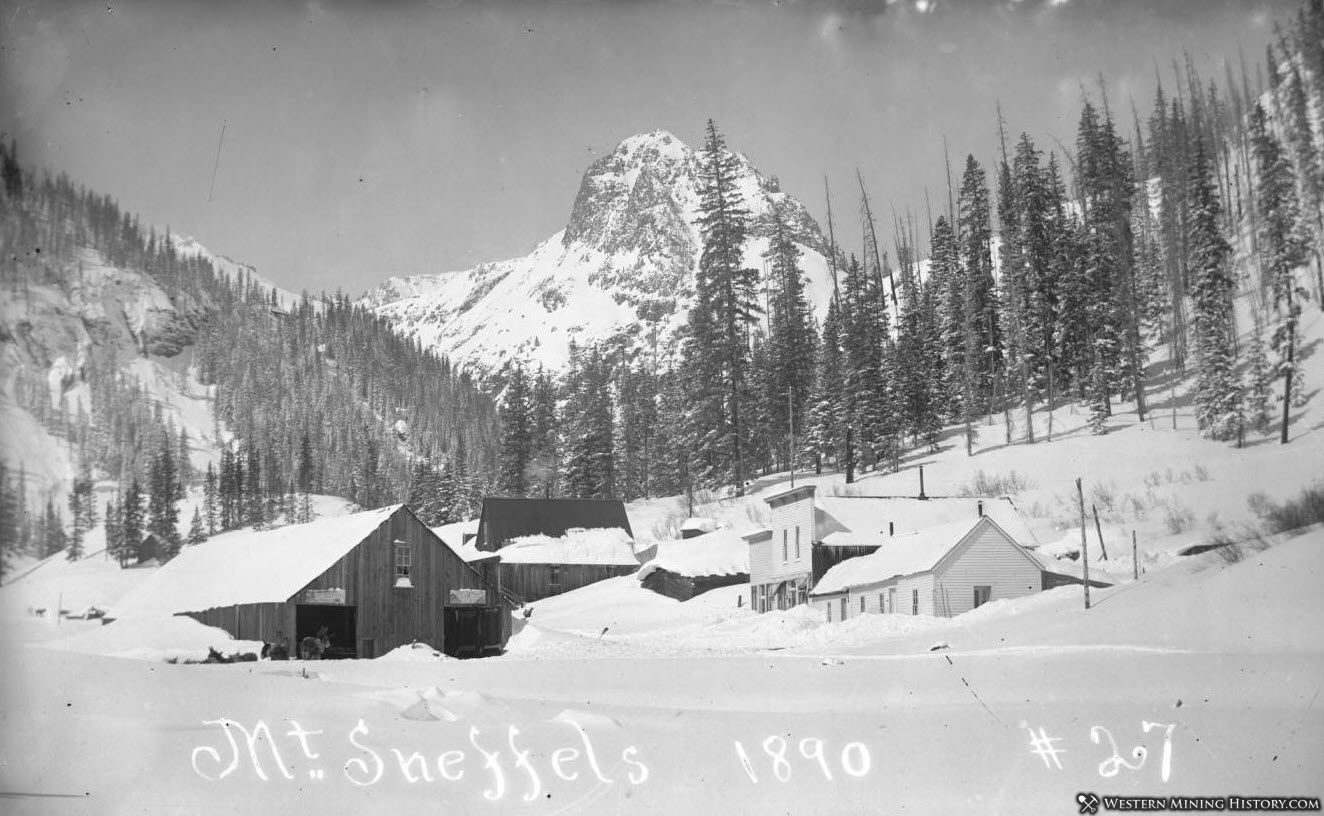 Sneffels, Colorado with Mount Sneffels in the background 1890
Sneffels would have undoubtedly been much more famous than it was if it wasn't overshadowed by the nearby Camp Bird mine, the only mine in the region that out-produced the Revenue.
Similar to Camp Bird, workers at the Revenue mill enjoyed favorable living conditions for the day. The three Revenue boarding houses had electric lights, indoor plumbing, steam heat, and the men were well-fed, reportedly off of china plates.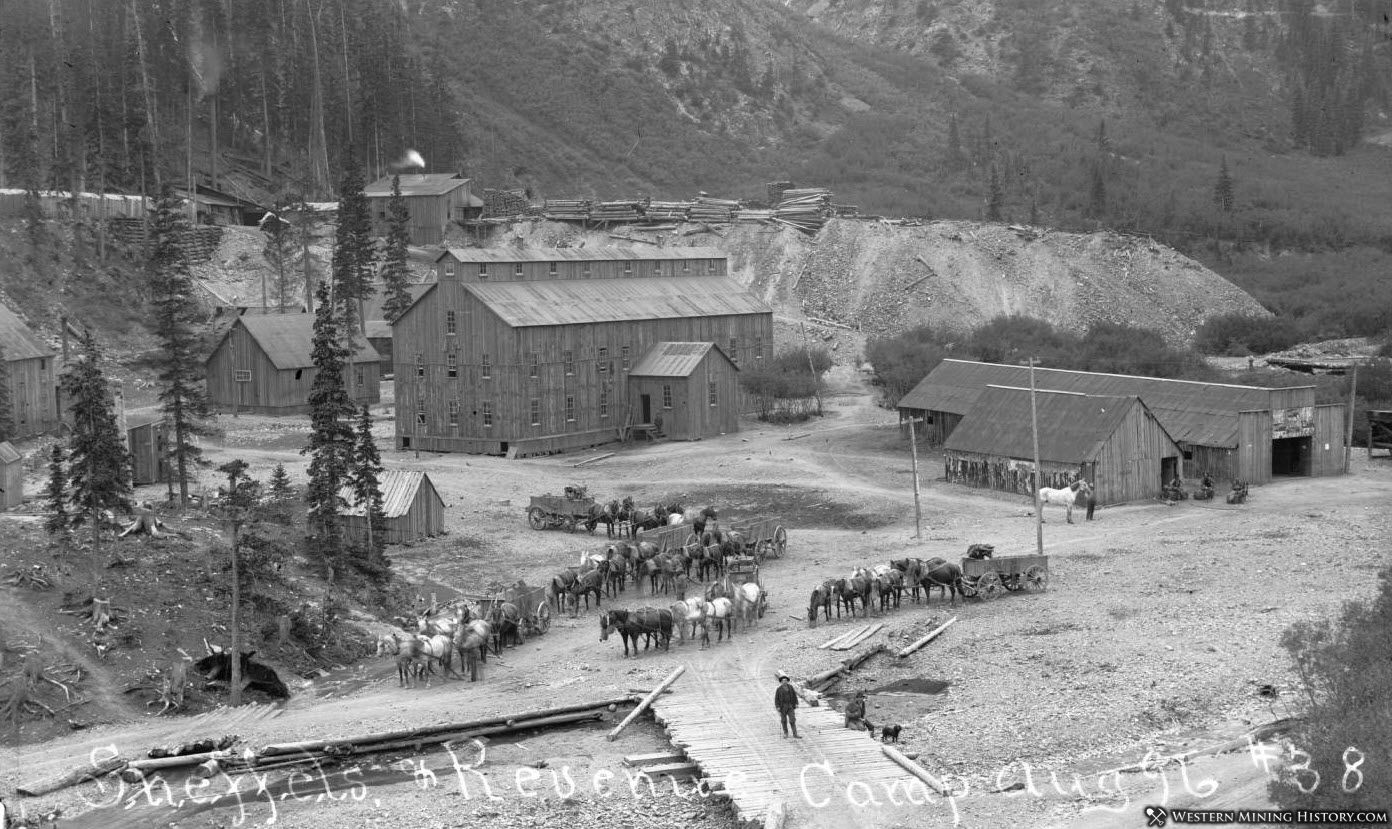 Revenue Mill and mine complex in Sneffels Colorado 1896
In the fall of 1900 a smallpox quarantine was placed on Sneffels and surrounding mines. While it is unclear how long the quarantine lasted, one can imagine the anxiety and fear that must have came from being trapped in a remote high-altitude mining camp during a smallpox outbreak.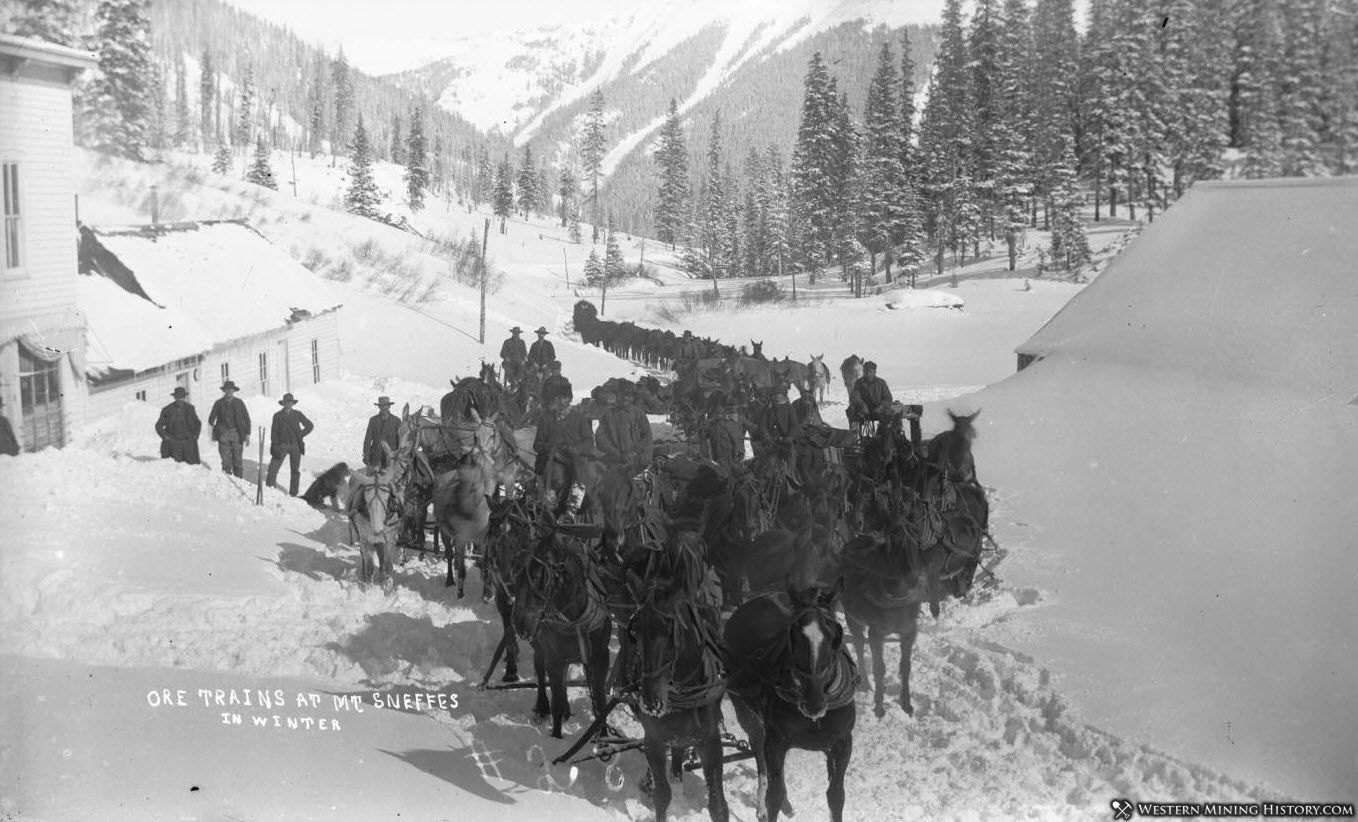 Ore wagon train at Sneffels ca. 1890
The mines at Sneffels continued to be strong producers through the first decade of the 1900s. A December 1907 newspaper article mentioned the following:
From present indications the Sneffels district continues to be the liveliest district in the county, both in the matter of production and prospectively.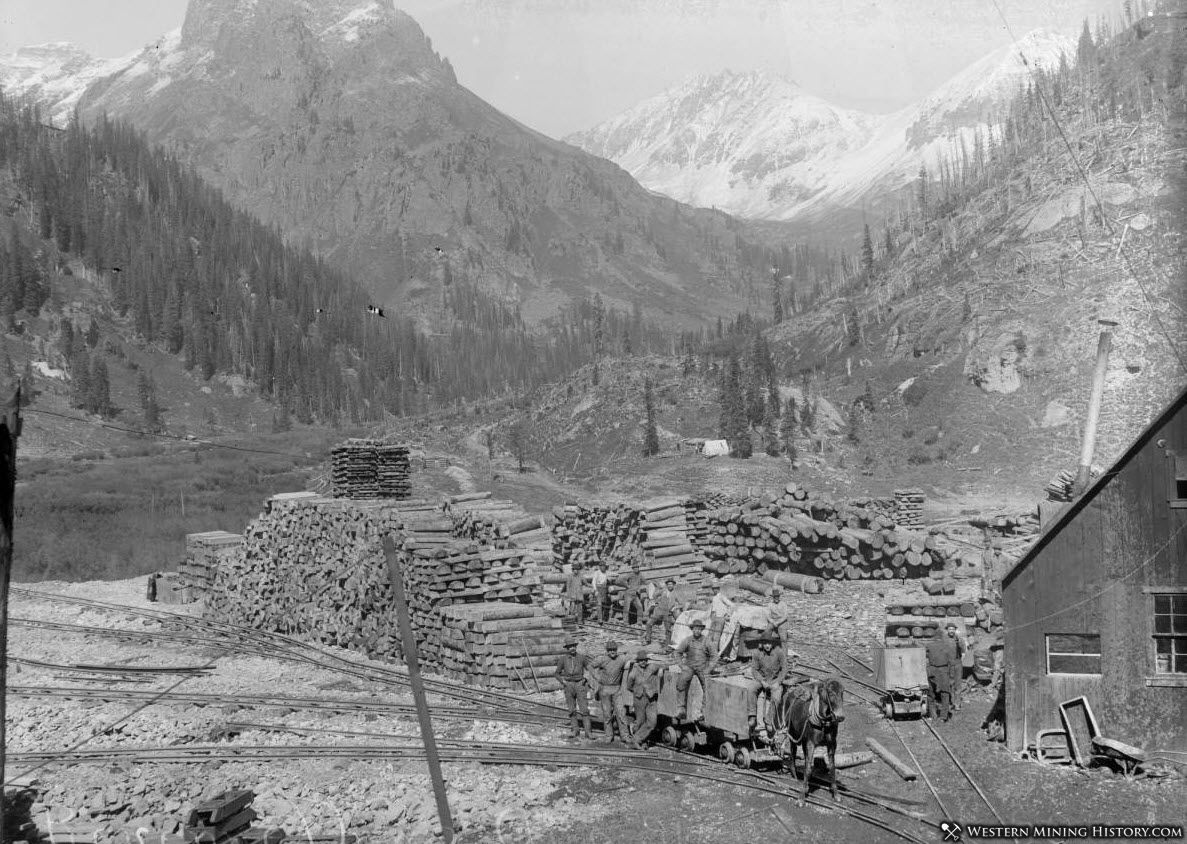 Revenue Mine near Sneffels, Colorado 1896
The Revenue mill burned to the ground in September of 1915. The loss of the mill started a downward trend with the output of the Sneffels mines. While many mines continued to produce, output continued to decline until the district was mostly idle by the 1930s. The post office at Sneffels closed in 1935.