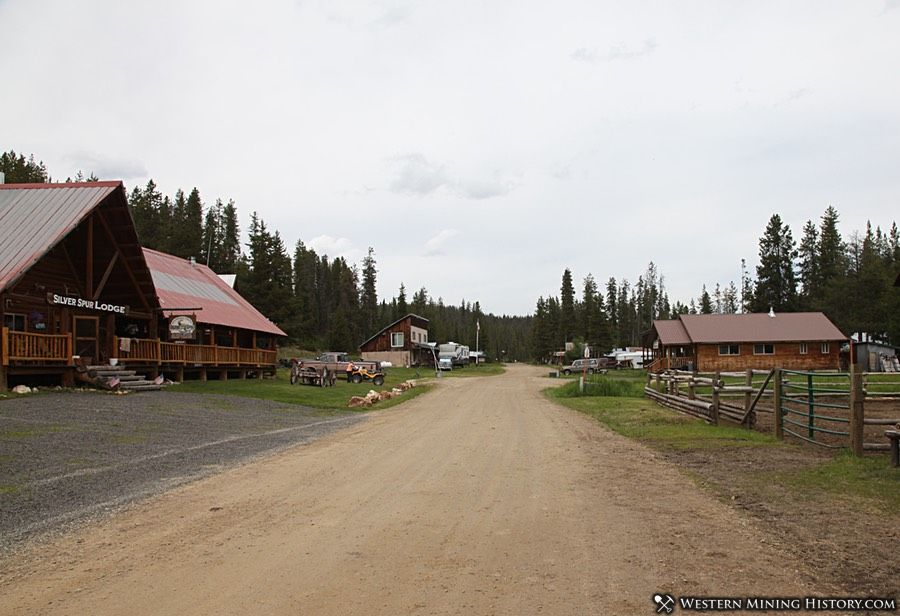 Dixie Details
Date Settled: 1862
Current Population: na
Peak Population: na
Primary Mineral: Gold
Dixie History
Not much is known about the history of Dixie. The town was one of the earliest mining camps in Idaho, founded in 1862. A Forest Service sign in town relates a short history of the town:
Dixie was founded on August 24, 1862, by two miners who trekked over the divide from Elk City and discovered gold in Dixie Gulch. Supposedly, Dixie was named in honor of Dixie, Georgia, one of the first miner's hometowns.
In 1900, Dixie was a boomtown. During World War One, Dixie was almost deserted as residents joined the service. By the Depression, people were moving back to eke out a living by mining a little gold. Increases in gold prices from 1932 to 1937 prompted the restaking of many properties and prospecting for new lodes.
The 1900 boom was related to the discovery of gold at Thunder Mountain. Dixie was a deep-wilderness outpost that was well-situated as a supply center for the Thunder Mountain rush.
Today Dixie is an extremely remote town that is still active with retirees, vacation cabins, and an active lodge catering to hunters and backcountry explorers. The town sits on the Gold Rush Loop Tour, along with Elk City and other local mining camps.
Premium members have access to Google dynamic maps. Click here to read about recent changes to the maps