Featherville History
Originally known as Junction Bar, Featherville was established as a stage stop on the way to the mining camp of Rocky Bar. Featherville became a mining camp of it's own as placer deposits were worked near the town site on the South Fork of the Boise River.
Early information on Featherville is hard to come by, and gold production prior to 1900 is poorly documented. The bulk of the town's mining activity seems to be from the dredging operation that took place between 1922 and 1927 when over 30,000 ounces of gold were recovered.
Today Featherville is a popular summer tourist destination for ATV enthusiasts and for boating and recreation on the nearby Anderson Ranch Reservoir. Although the town has a few active businesses and many homes and cabins, there seems to be no remaining structures from the town's pioneer days.
Dredge tailings border the townsite and the base of the dredge, which burned at some point, can still be seen in a pond just outside town.
Idaho Gold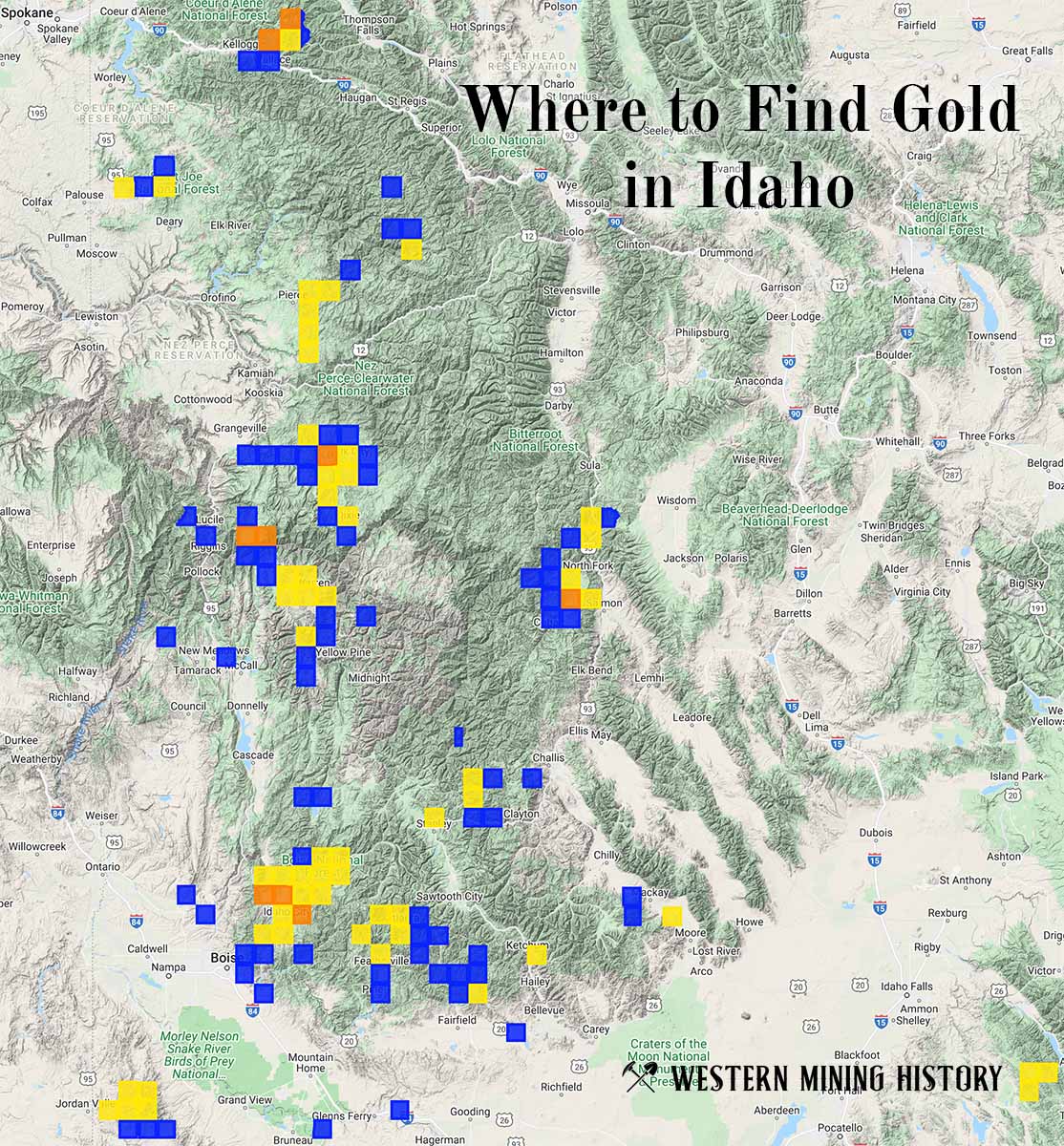 "Where to Find Gold in Idaho" looks at the density of modern placer mining claims along with historical gold mining locations and mining district descriptions to determine areas of high gold discovery potential in Idaho. Read more at Where to Find Gold in Idaho.