Hailey History
Starting in the Spring of 1880, numerous towns were established during the rush to the Wood River Valley of Idaho. Hailey was not first town established during the rush, but it would prove to be one of the largest and most enduring towns in the valley.
Most of the towns in the valley were established next to productive mines, and not always in the most hospitable locations. When John Hailey, owner of a stage company serving the Wood River Valley, arrived in 1880, he established the town of Hailey at a location central to the rest of the mines and the towns in the valley. Hailey would prosper as a trade and transportation center for the entire area and would not be as vulnerable to downturns at the mines like some of the other towns.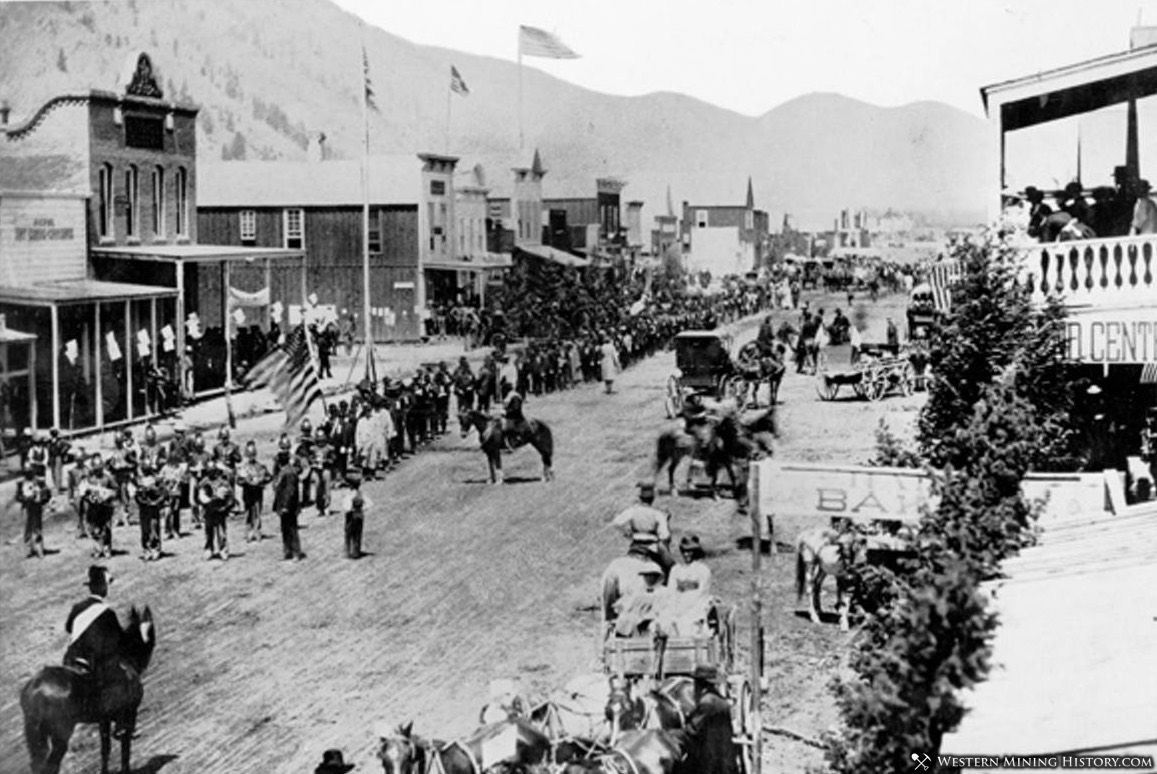 Fourth of July Parade - Hailey, Idaho 1883
Rivalry between Hailey and the booming town of Bellevue to the south would continue for several years. Hailey had more backing and more capital investment and would eventually eclipse Bellevue as the prominent supply center in the area.
Despite all the activity in the Valley, ore shipments from the Wood River mines remained limited through 1880. The silver ores were difficult to process and expensive to ship to distant smelters. The situation started to look up when the first smelter was built in Hailey in 1881. Just a few months later, the Philadelphia smelter, a large and technologically advanced facility built with the backing of Eastern capital, was built in the town Ketchum to the north.
The constructions of smelters jump started the valley's mining industry, and 1882 was a banner year with over $1 million in production. The industry was further stimulated by the arrival of the railroad in Hailey in 1883.
The Wood River Valley had Idaho's earliest phone service and original electric light installations, making it the most progressive regions in the territory. At it's peak in the 1880's, Hailey had three newspapers. The town had a large red light district, and the brothels remained in business until 1942.
Between the silver crash of 1893 and the ever-increasing cost of smelting the local ores, the Wood River Valley mining industry declined substantially by 1900. Mining in the area continued for many decades into the 1900s, but was never as prosperous as during the boom years of the 1880s.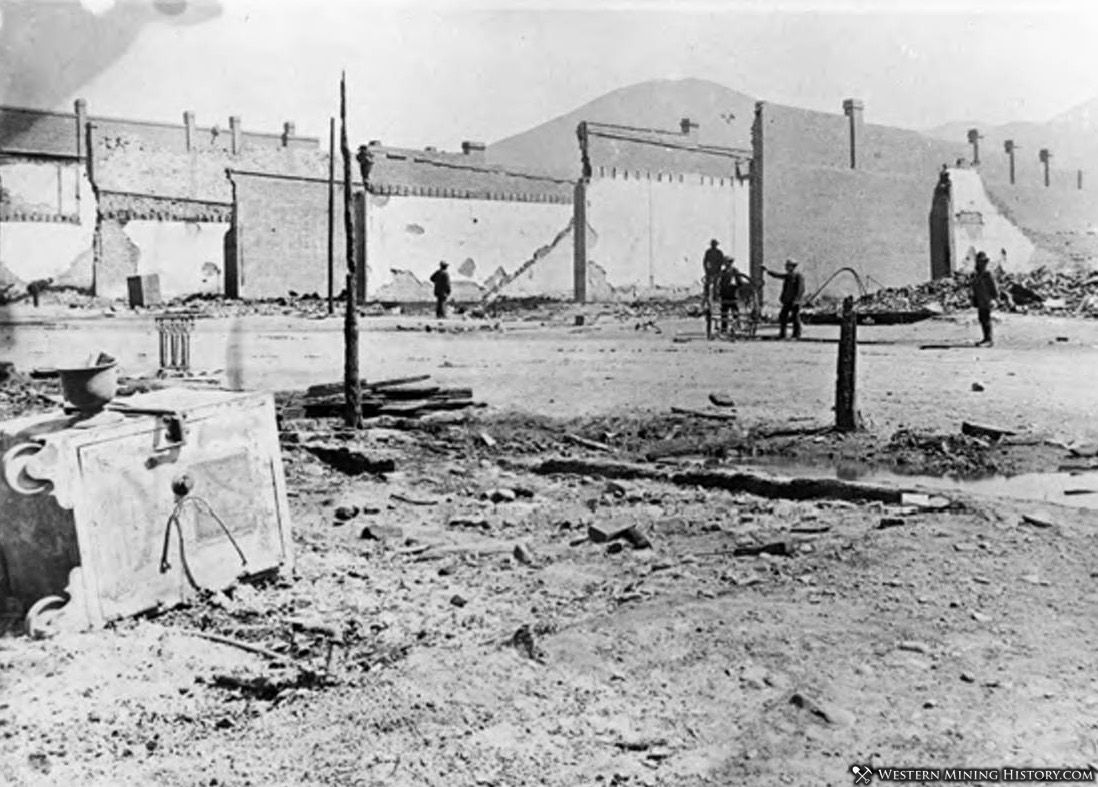 Aftermath of the July 2, 1889 fire in Hailey, Idaho
Today Hailey is a prosperous outdoor recreation community that benefits from the nearby Sun Valley ski resort. Unfortunately not much is left of Hailey's historic mining past as fires (much of the town burned in 1889) and lack of historical preservation has changed the character of the town.