Pine History
Pine is a somewhat obscure old mining camp that was located on the South Fork of the Boise River.
Not much is recorded about the history of Pine, which seems to have alternately been called Pine Grove and was the primary settlement of the Pine Grove mining district. It can be assumed that the original settlement was formed in the 1860s after the discovery of placer gold, along with Featherville just up the river.
In 1887 the Franklin lode was discovered near Pine which sparked a new gold rush to the area. Many lode mines were discovered during this time, but the Franklin would be the top producer in the entire county during the late 1890s. It was during this period of lode mining that Pine would develop into a proper town of two or three hundred miners, four stores, four saloons, and many other businesses.
The original town of Pine was inundated by the rising waters of the Anderson Ranch Reservoir after the completion of the dam in 1950. It is unclear as to whether any of the old town was moved or preserved at this time.
The new settlement of Pine is located where the river flows into the reservoir and is primarily a recreational town.
Idaho Gold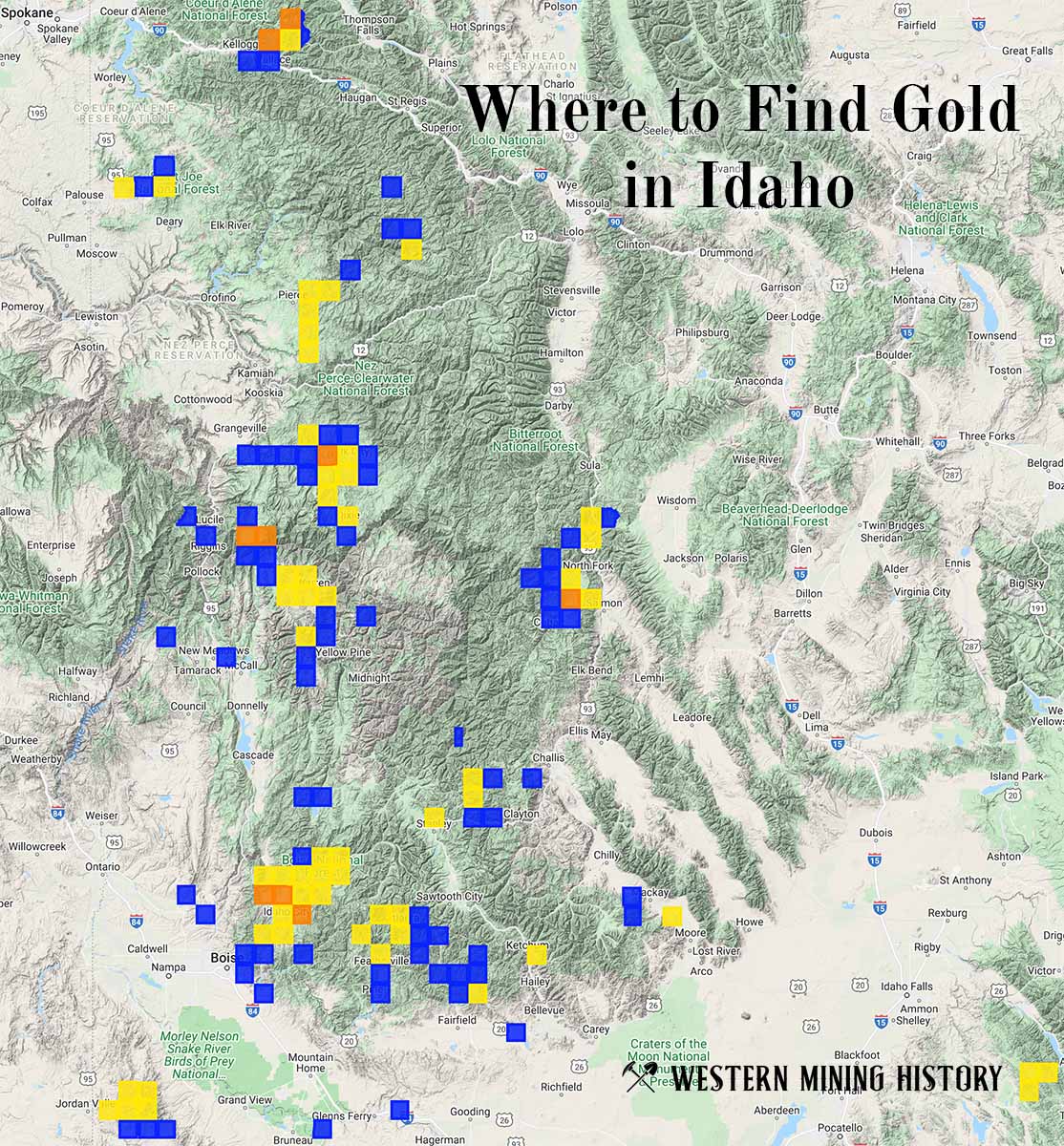 "Where to Find Gold in Idaho" looks at the density of modern placer mining claims along with historical gold mining locations and mining district descriptions to determine areas of high gold discovery potential in Idaho. Read more at Where to Find Gold in Idaho.