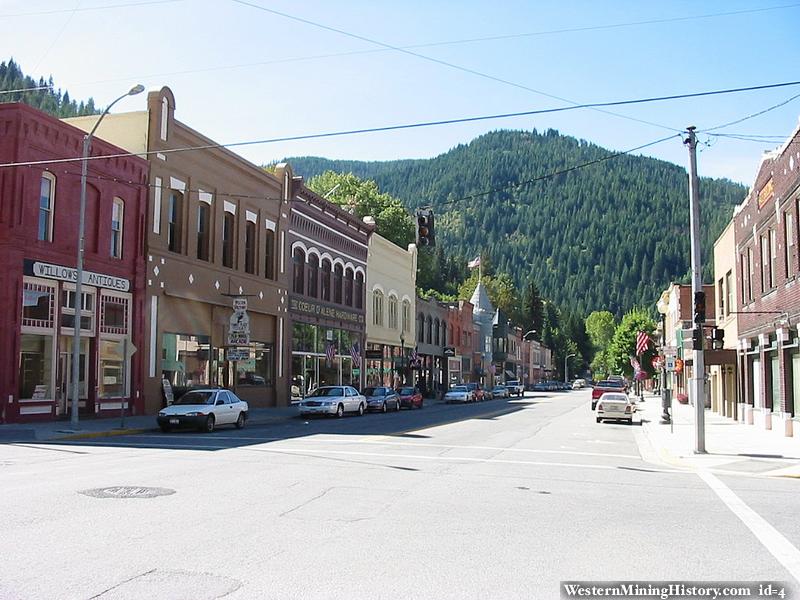 Wallace Details
Date Settled: 1884
Peak Population: na
Primary Mineral: Silver
State: Idaho
Wallace Description
W.R. Wallace built a cabin at the Wallace town site in 1884. He named the town Placer Center. In 1885 the town name was changed to Wallace. By 1886, Wallace was a growing town of 500 people. The railroad arrived in Wallace in 1886.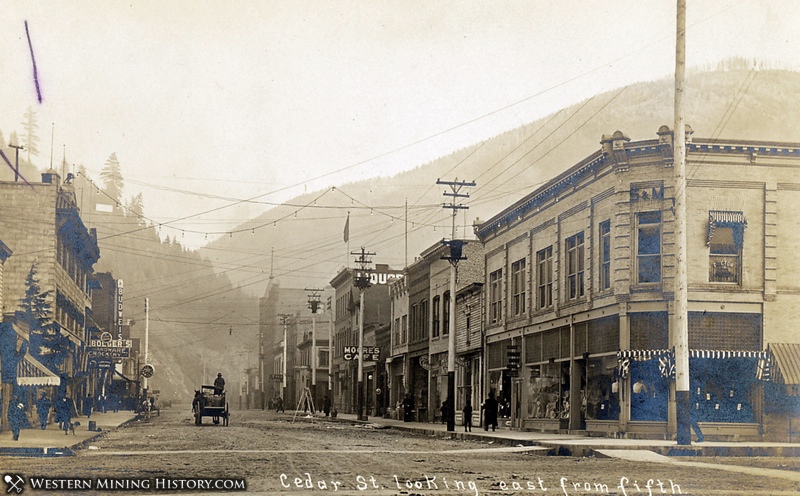 Wallace Idaho 1910
In 1890, a fire destroyed the Wallace business district. Many of the brick buildings built after that fire are still standing today.
The Silver deposits discovered around Wallace and surrounding towns (known as the Coeur d'Alene Mining District) were some of the richest ever discovered. The area became known as "Silver Valley". By 1985, the Silver Valley had produced over one billion ounces of silver.