Basin History
The town of Basin began as a 19th century mining camp near the confluence of Basin Creek with the Boulder River. Gold deposits at the mouth of Cataract Creek, about half a mile downstream of Basin were reported as early as 1862. Prospectors staked claims and built cabins, and within a few years placer mining extended the full lengths of Cataract and Basin Creeks.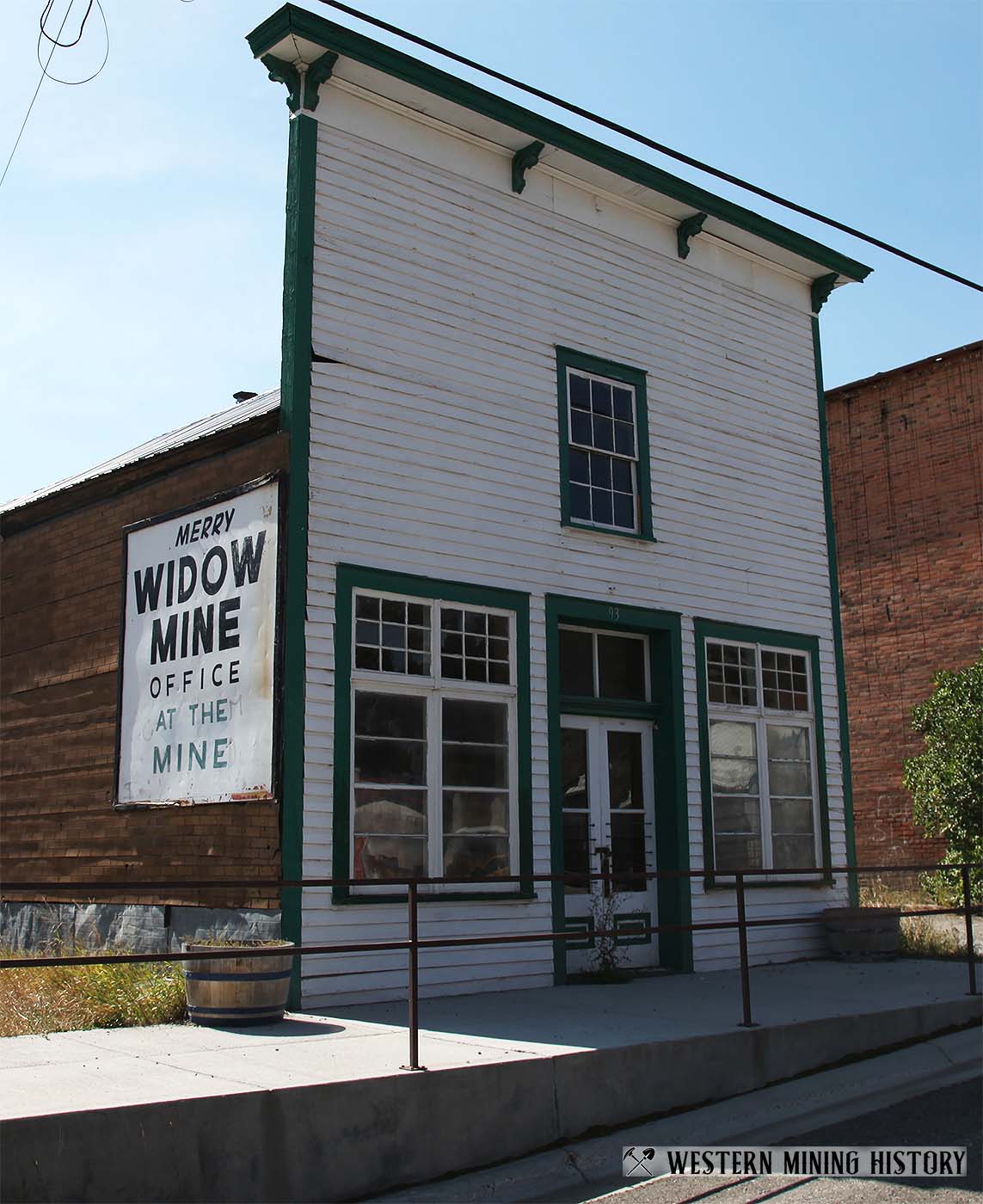 Historical building at Basin, Montana
When a settlement was established in Basin, the buildings at the mouth of Cataract Creek were gradually moved to Basin, and the Cataract camp was abandoned.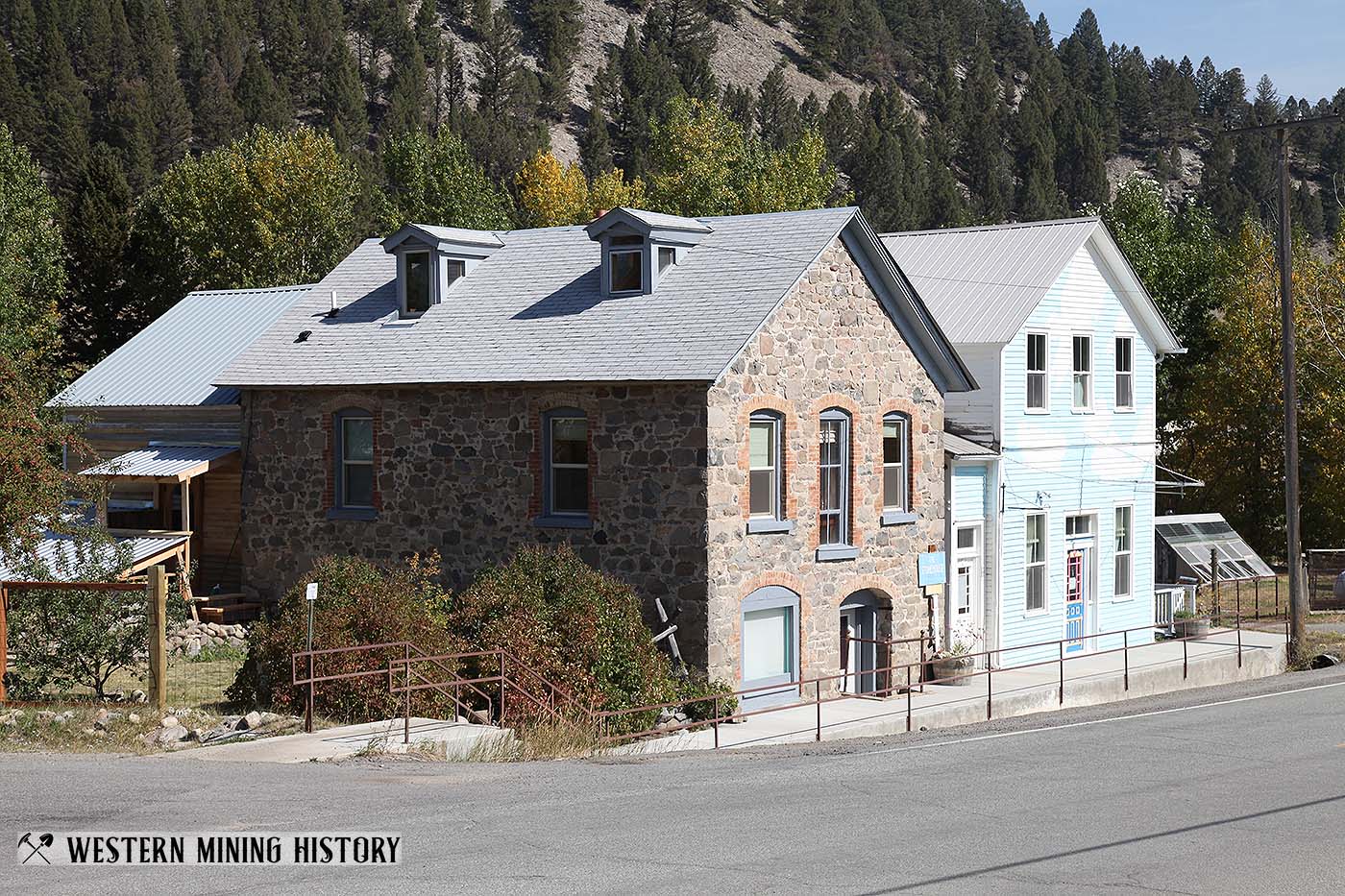 Historical buildings at Basin, Montana
Searches for the lode veins on both creeks succeeded by the 1870s and eventually led to significant lode mining at the Eva May, Uncle Sam, Grey Eagle, Hattie Ferguson, and Comet mines in the Cataract Creek district and the Bullion, Hope, and Katy mines in the Basin Creek district. By 1880, the settlement at Basin became the local source of supplies for mines and miners.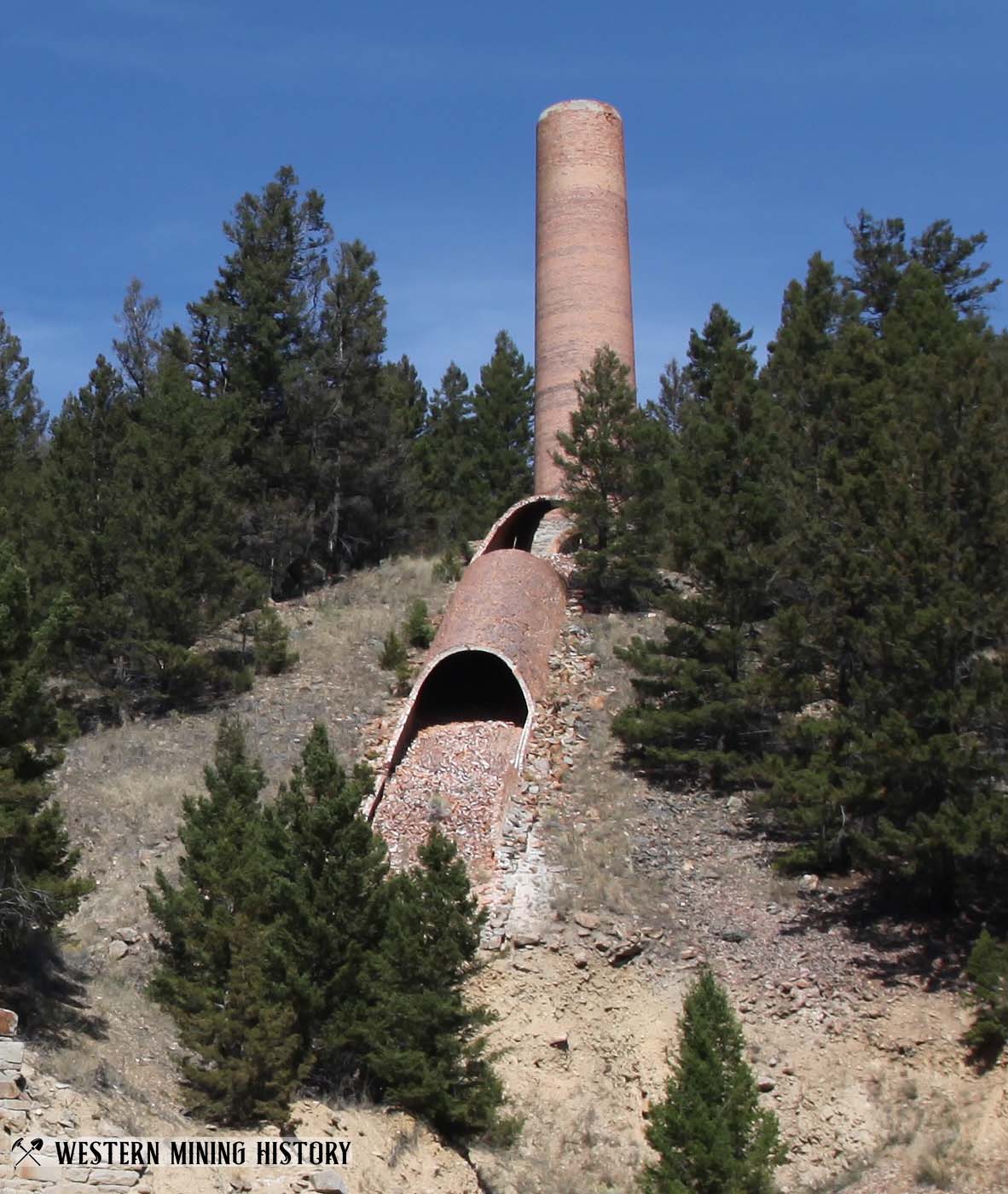 Remains of the Glass Brothers smelter at Basin, Montana