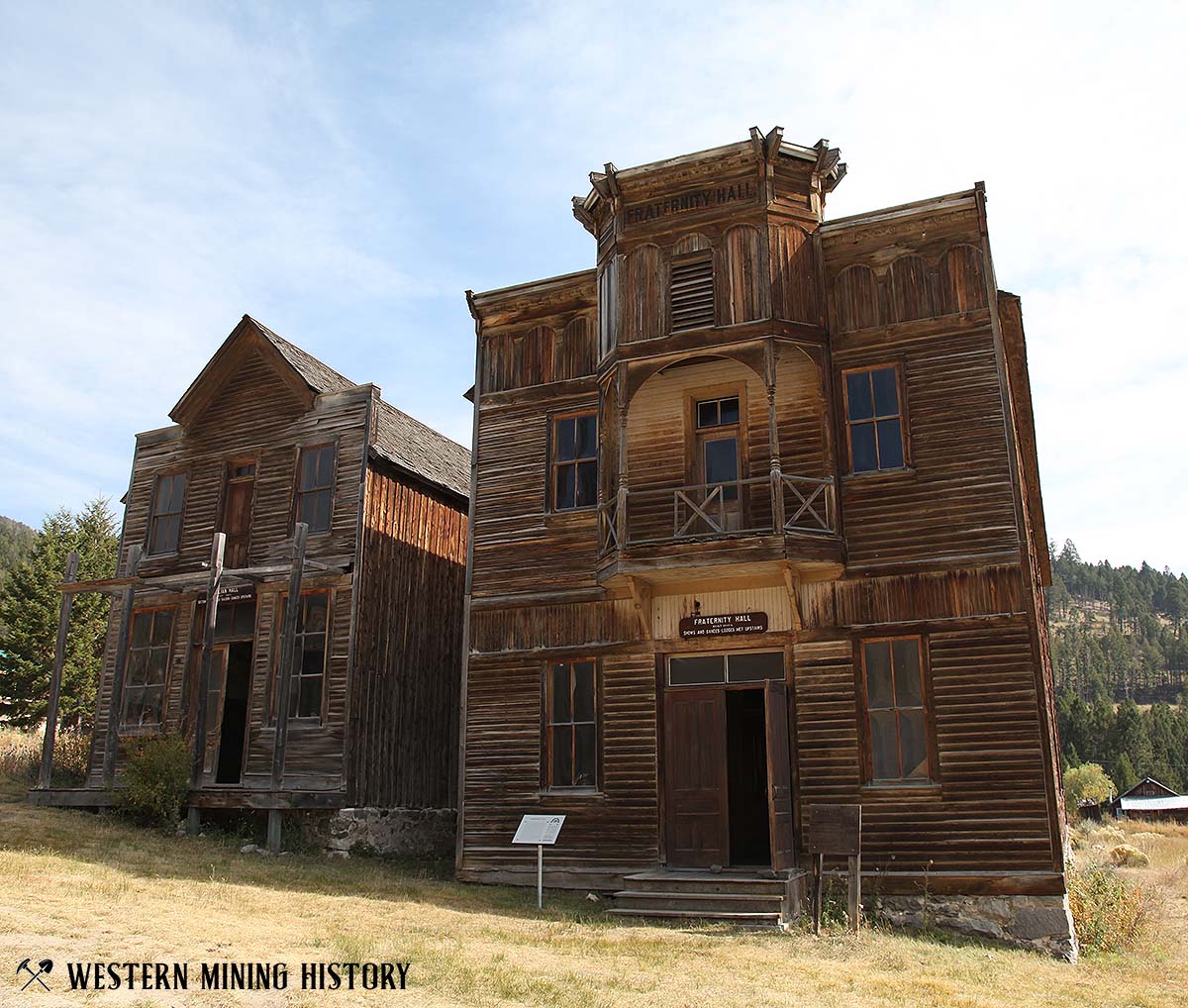 Elkhorn Details
Date Settled: 1875
Current Population: A few
Peak Population: ~ 2,500
Primary Mineral: Silver, Lead
Map: View on Google Maps
Elkhorn History
In 1868 the first mine was started in the Elkhorns. A.M. Holter, A Virginia City pioneer started the Elkhorn Mine in 1875. By February of 1888 the mine was producing $30,000 worth of ore monthly.
As the mine developed during the 1870's the town of Elkhorn grew up around it. As many as 2,500 people lived in the town of Elkhorn during the 1880's. During this time period up to 1,500 mules worked the mines and 500 woodsmen cut timber for the mines.
By 1900 the Elkhorn Mine had produced 8,902,000 ounces of silver and 8,500 ounces of gold and more than 4 million pounds of lead.
Elkhorn's boom days ended in 1892 when the price of silver fell. Over time the population of Elkhorn fell to what you see here today.
Text from a sign in town