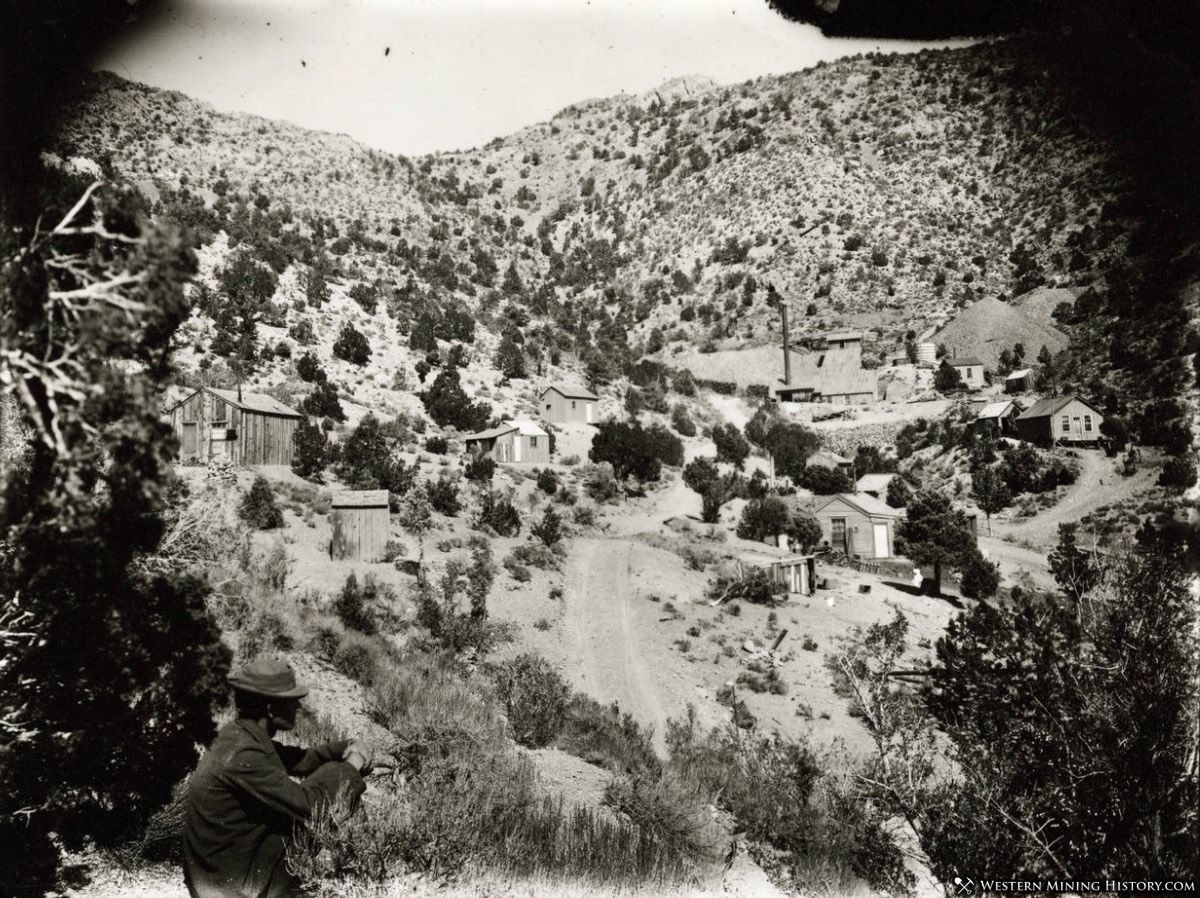 Bristol Details
Date Settled: 1870
Current Population: none
Peak Population: Over 400
Primary Mineral: Silver, Copper
Map: View on Google Maps
Bristol History
Bristol is a ghost town in Lincoln County, Nevada. The silver mining town was located on the west side of Bristol Mountain, 14 miles northwest of Pioche, Nevada.
Bristol was established in 1871 as National City, but the mines and town got a slow start and not much happened for the next seven years. In 1878 new discoveries stimulated the mines, a twelve-stamp mill was built, and the town got a fresh start with a new name. The first post office at Bristol was established during that year.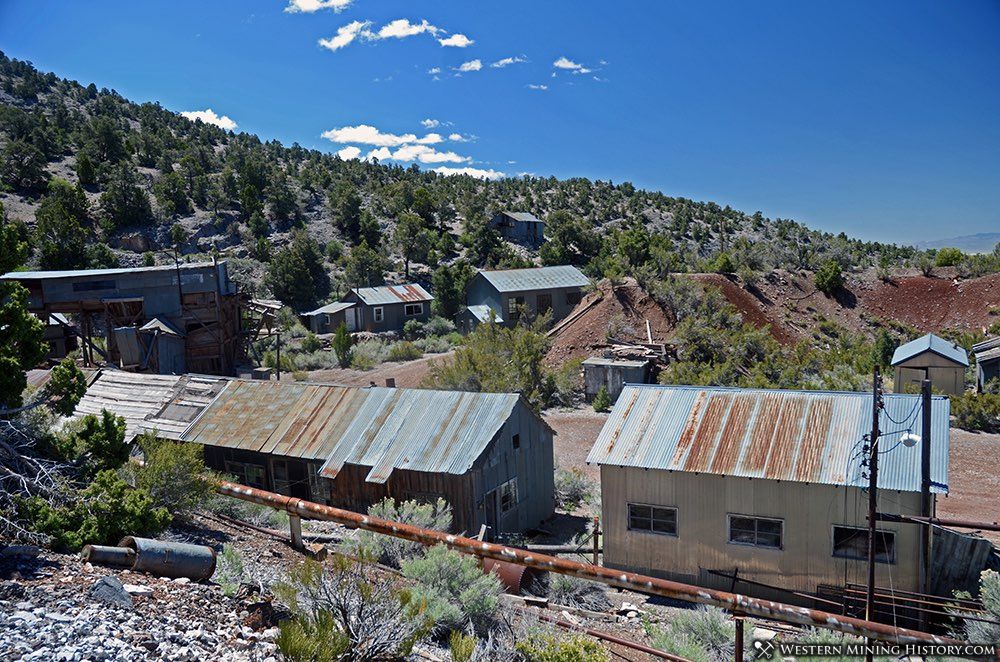 Mine buildings at Bristol, Nevada. Photo courtesy of Rick Tegeler
Historical accounts create some confusion as to the naming and location of the primary settlement. What seems to be correct is that National City, later Bristol, was settled in 1871 at the site of the Bristol Mine. In 1872 Bristol Well was established four miles away from Bristol at the site of the district's first smelter. Charcoal kilns still mark the location of historic Bristol Well.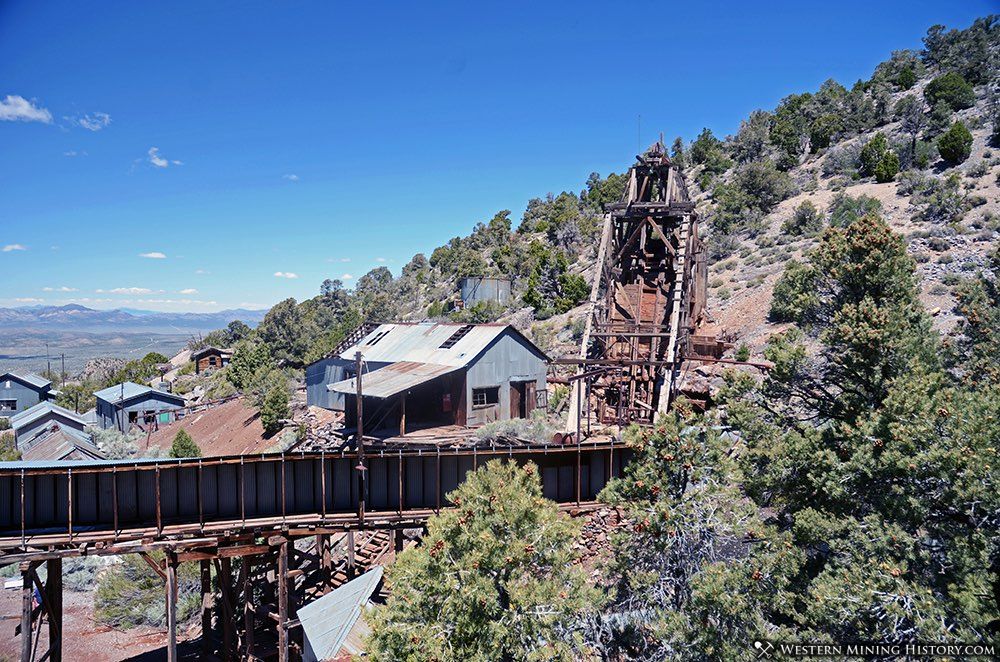 Mine buildings and headframe at Bristol, Nevada. Photo courtesy of Rick Tegeler
The town grew over the next few years and by 1882 had five stores, eight saloons, two hotels, a newspaper, barber shops, a butcher, and many other thriving businesses. This was the time of peak prosperity for Bristol and by 1884 many of the residents had already moved on. Unfortunately there are no known photographs of the town during this important period.
The town rebounded when a new smelter was built around 1890 and the population was said to have been around 400 at this time. Bristol's population was likely much higher than this during the early 1880's, but few details from the towns earlier boom years were recorded.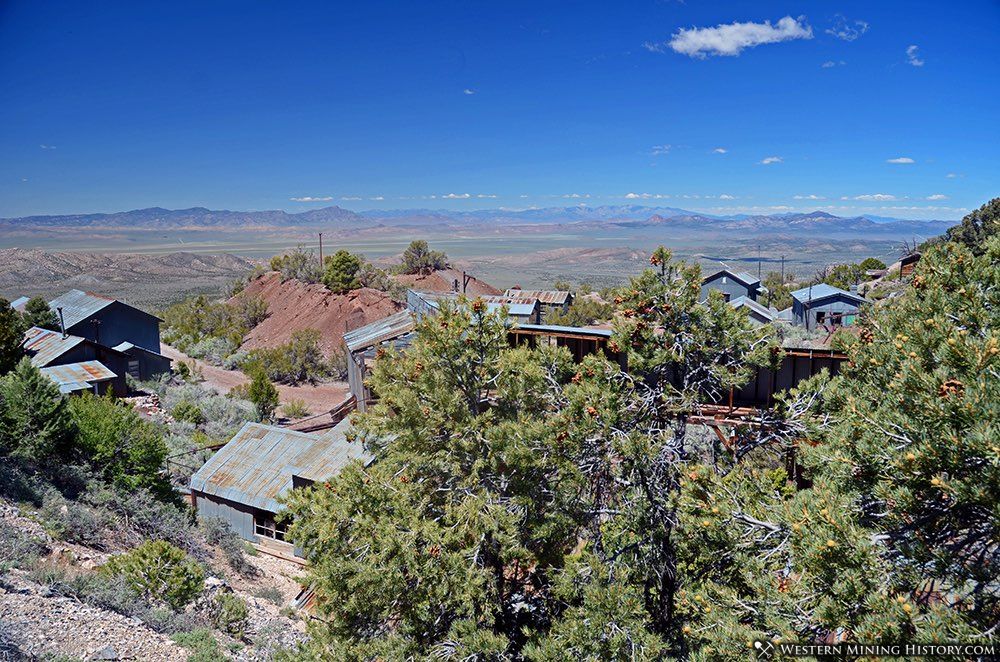 The view from Bristol, Nevada. Photo courtesy of Rick Tegeler
Mining activity ended in 1893 and Bristol declined until 1900, when a leaching plant was built to recover copper from the ore. The copper plant was not very successful and Bristol once again went into a period of decline.
In 1914 the Day-Bristol Consolidated Mining Company built a 2-mile aerial tramway from the main workings on the western crest of the Bristol Range to the railroad terminus at Jackrabbit on the east flank of the range. The tram towers still stand today above the Bristol mine.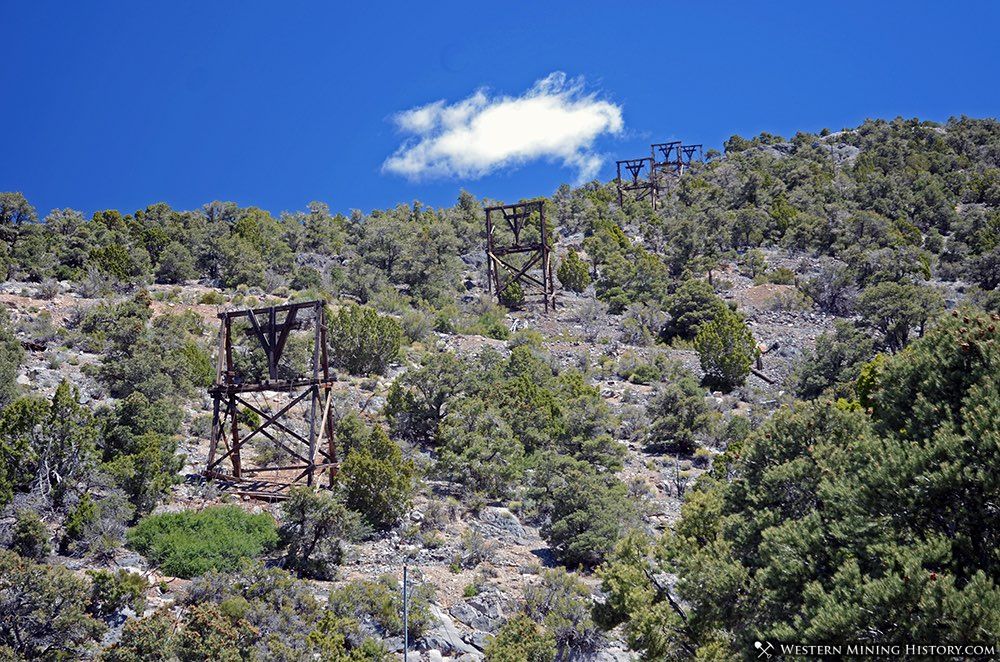 Aerial tram towers at Bristol Nevada. Photo courtesy of Rick Tegeler
Bristol had many distinct periods of mining activity, including one during the 1920s centered on the Tempest mine. Bristol became known as Tempest from 1922 to 1929.
The many post offices of Bristol tell part of the tale of the town's ever-changing names:

Bristol (1878/1908)
Tempest (1922-1929)
Bristol Silver (1929-1932)
Bristol Silver (1936-1950)
The townsite was listed on the National Register of Historic Places in 1972.
Google Maps mistakenly identifies Bristol as the "Bristol Wells Ghost Town".