Ellendale History
Ellendale was named after twenty-nine year old Ellen Nay who discovered rich gold placers at the site in the spring of 1909.
By June of that year, hundreds of prospectors had made their way to the new Ellen mining district and the town of Ellendale was laid out. The initial excitement in the district was great and within a couple of months all town lots had been sold.
A crowd assembles to buy lots at Ellendale
A Tonopah newspaper wrote the following account of the state of Ellendale on June 21, 1909:
Lured by sensational details of the strike at Ellendale, twenty-nine miles east of here, over 300 persons departed in automobiles today for the scene.
Mining experts are reported to have passed upon the strike as one of exceeding richness, and during the day $10,000 is said to have been "grabbed" out of rock filled with loose gold. The Ellendale district is about eight miles square, and the camp, which already has a population of 1,000 people, is but two weeks old.
Two newspapers of the mining camp type have been started, and the telegraph and telephone companies have extended their lines to the place.
It is likely that the population of 1,000 was exaggerated by the newspaper as other reports place the peak population at around 400. It is possible however that 1,000 or more people arrived in town during the initial rush but only 400 or so settled in the town during that first year.
The Ellen District mines were productive during the second half of 1909. The Los Angeles Times reported that in late October "Twenty tons of ore from the Ellendale district, valued at $60,000, has been loaded here, consigned to the Selby smelter. The ore was brought in by teams under guard and is the second consignment from the Clifford mine, the first consisting of four tons taken from the original strike on the surface, and which netted the shippers a little more than $17,000."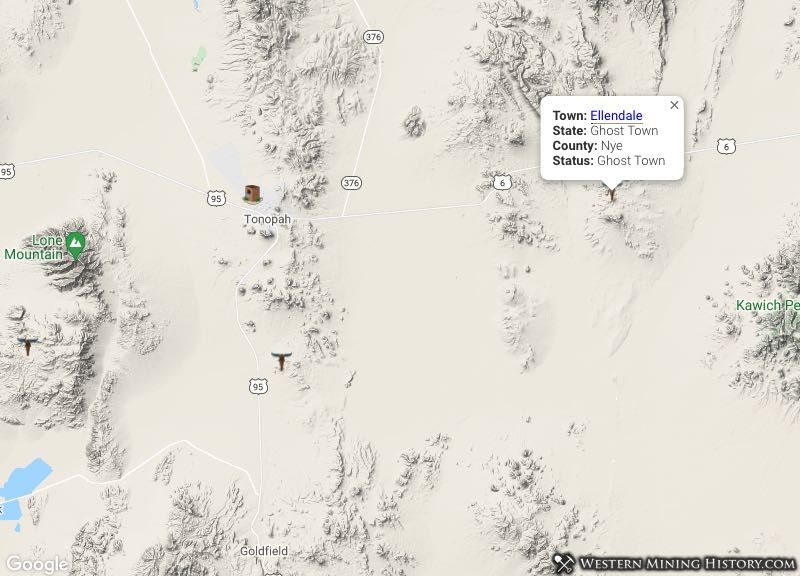 Location of Ellendale ghost town in relation to Tonopah
The ores of the Ellen district also contained silver, and a report from 1910 indicates that the district shipped 26 tons of ore containing $18,349 in gold and 718 ounces of silver, valued in all at $18,737, or $720.65 a ton.
The mines of Ellendale enjoyed just a couple of good years of production. By 1912 only small shipments were being made, and that was the last year the mines operated. Ellendale became a ghost town after 1912.
Nevada Mining Photos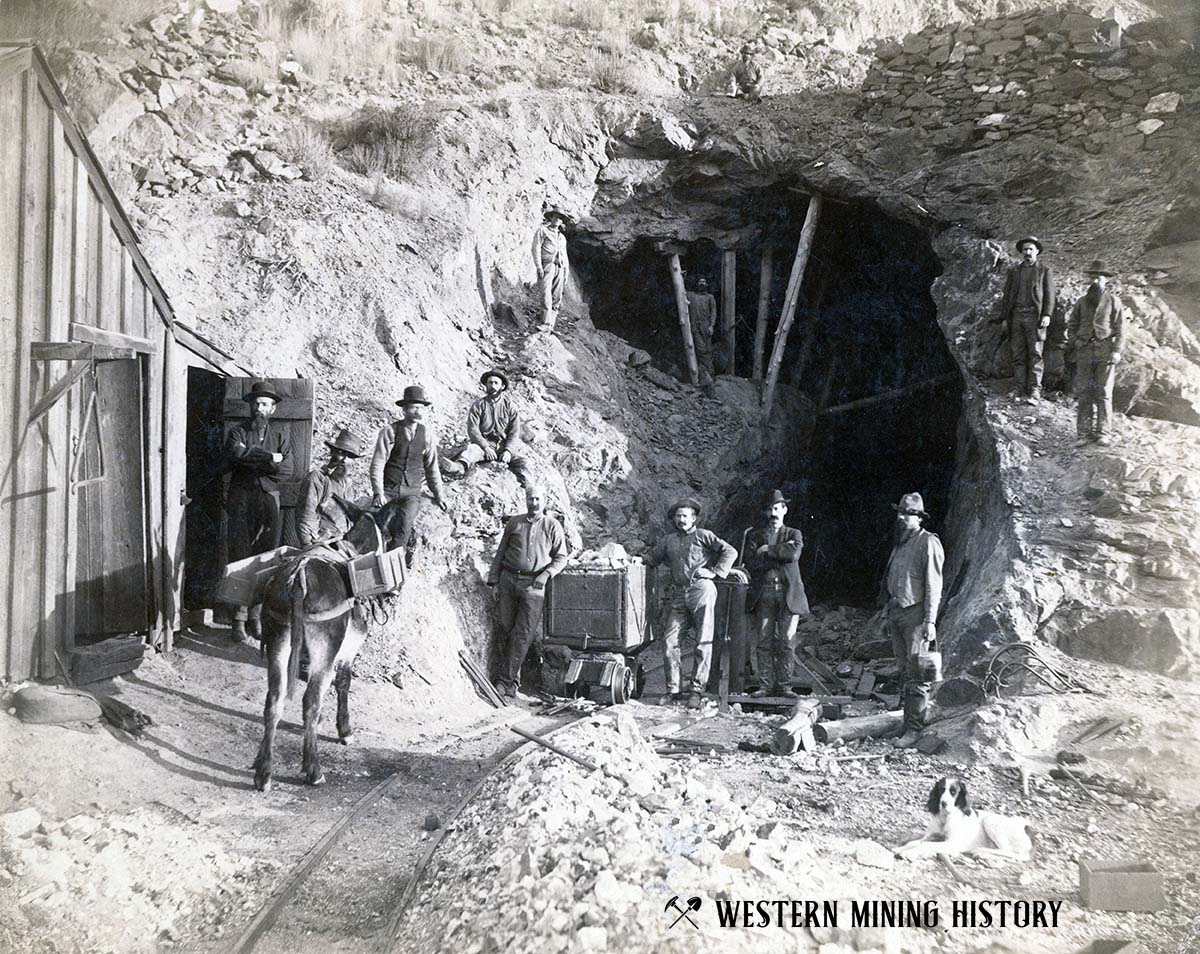 A Collection of Nevada Mining Photos
Check out this collection of some of Nevada's best historic mining scenes at A Collection of Nevada Mining Photos.