Fairview History
Fariview had a post office from 1906 to 1919.
Discoveries of silver ore in 1905 and early 1906 resulted in the founding of Fairview by summer of 1906. There was initially quite an excitement at the new town, and thousands of hopeful miners, prospectors, and businessmen arrived during that first summer.
Upper Fairview, Nevada ca. 1913
By early 1907 Fairview had an estimated 2,000 residents, and over 20 saloons to keep them busy when not engaged in mining. Fairview quickly established the necessities of a mining boom town, including hotels, banks, and a newspaper.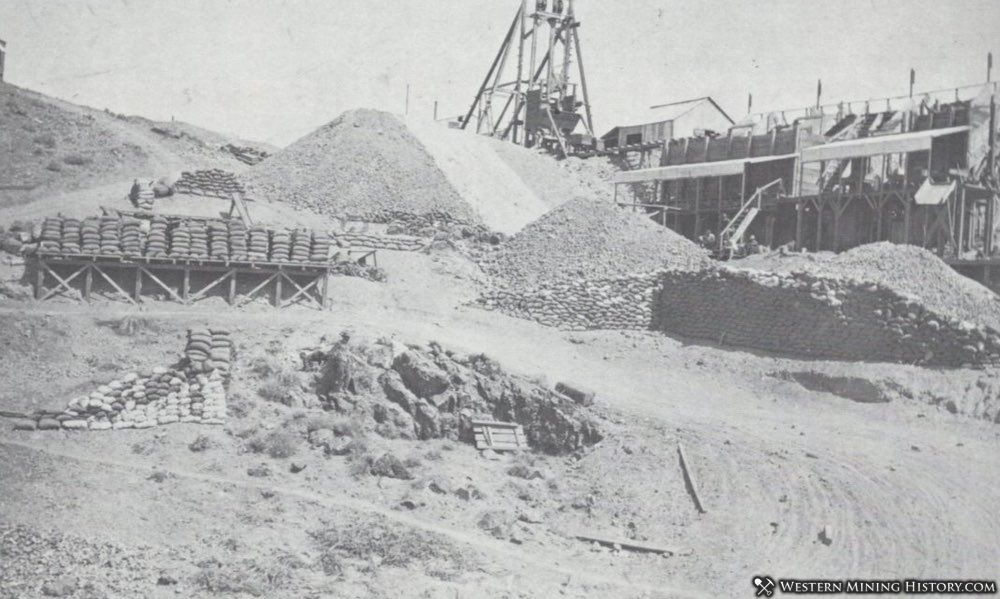 Ore is stacked at a Fairview mine waiting to be shipped by wagon
By 1908 much of the excitement had worn off and most of the people moved on to other districts. The mines at Fairview continued to produce however, and a town of at least a couple hundred endured for another decade.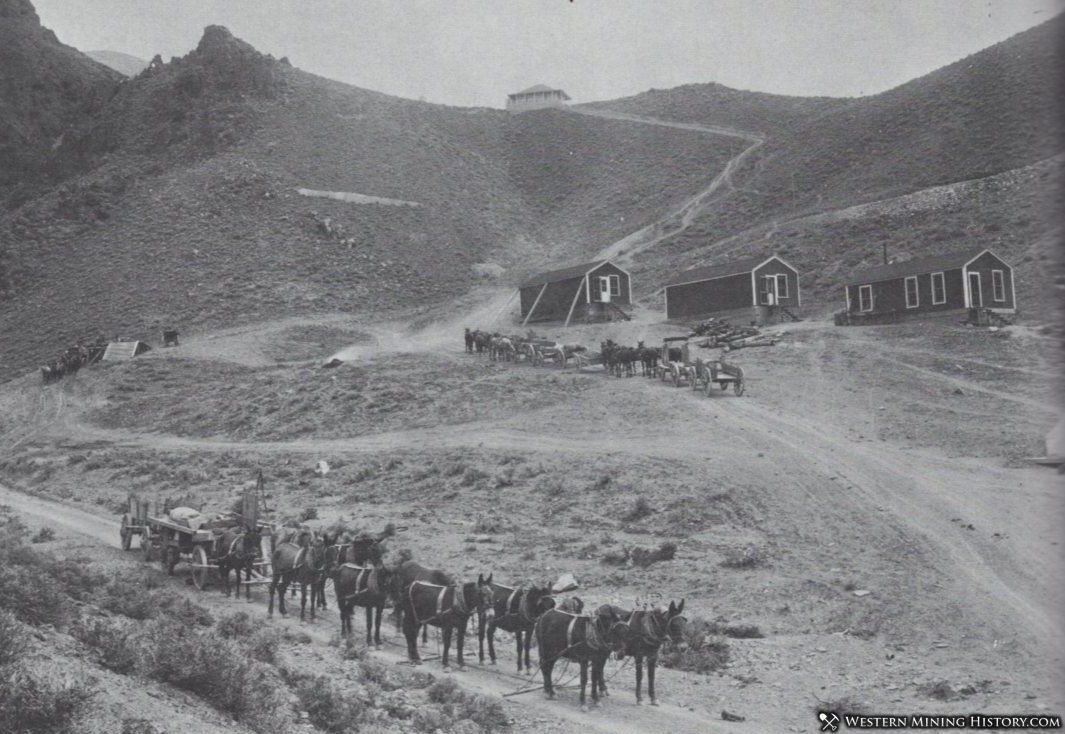 Wagon trains prepare to haul ore to distant rail terminals
The majority of early mining at Fairview was conducted by leasers and the district lacked a stamp mill and ore had to be hauled by wagon to distant rail terminals. The result was only high-grade ore was mined during the first few years. This changed in 1911 with the Nevadahills Mining Co. built a large mill that could profitably treat lower-grade ores.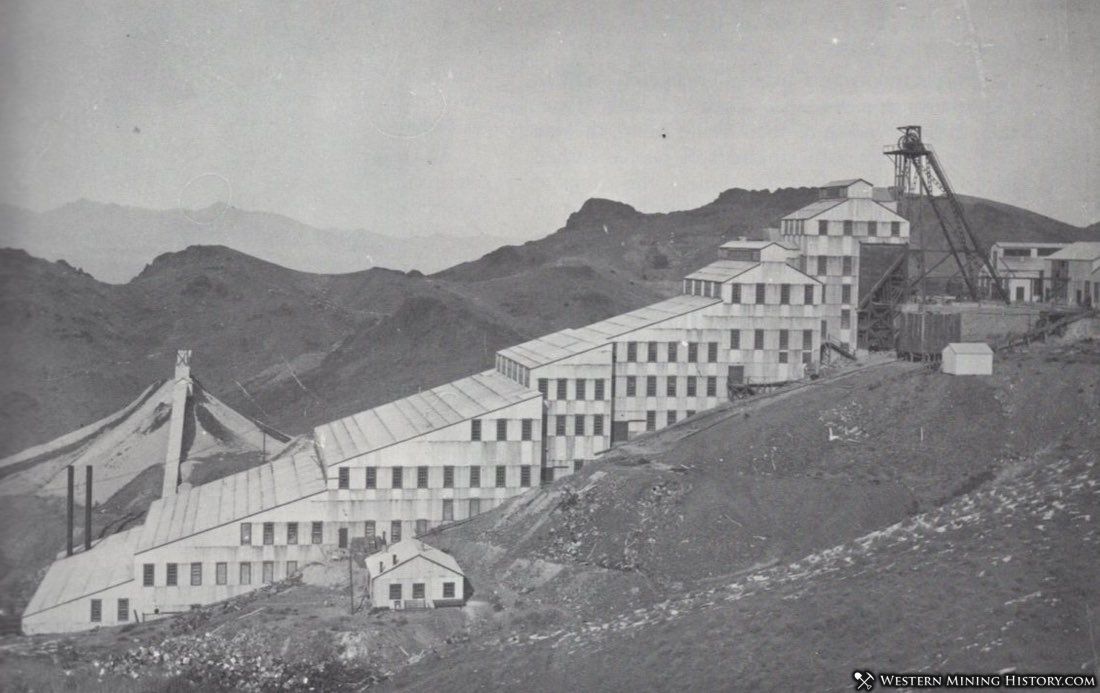 Nevadahills mll at Fairview, Nevada
With the establishment of Nevadahills as the major operator in the district, the town of Fairview moved up the hill to be closer to the mine. By 1914 the original townsite had been abandoned in favor of upper Fairview.
Nevadahills contiued operations until 1917. After that leasers worked the mines for a number of years but on a small scale. Fairview faded and and the post office closed in 1919. Today Fairview is a ghost town.