Kingston History
Kingston was first settled in 1864 after silver discoveries at Bunker Hill. The site of Kingston, at a flat area at the mouth of Kingston Canyon, was much suitable for a town than Bunker Hill. Kingston became the primary camp for the mines in the area as Bunker Hill died out.
In 1865 a post office was established in Kingston and the 20-stamp Sterling Mill was built. Several other mills were built in 1866, making Kingston the milling center for all the mines in the area.
The mines declined in just a few years and by 1869 the mills were silent and the Kingston post office closed.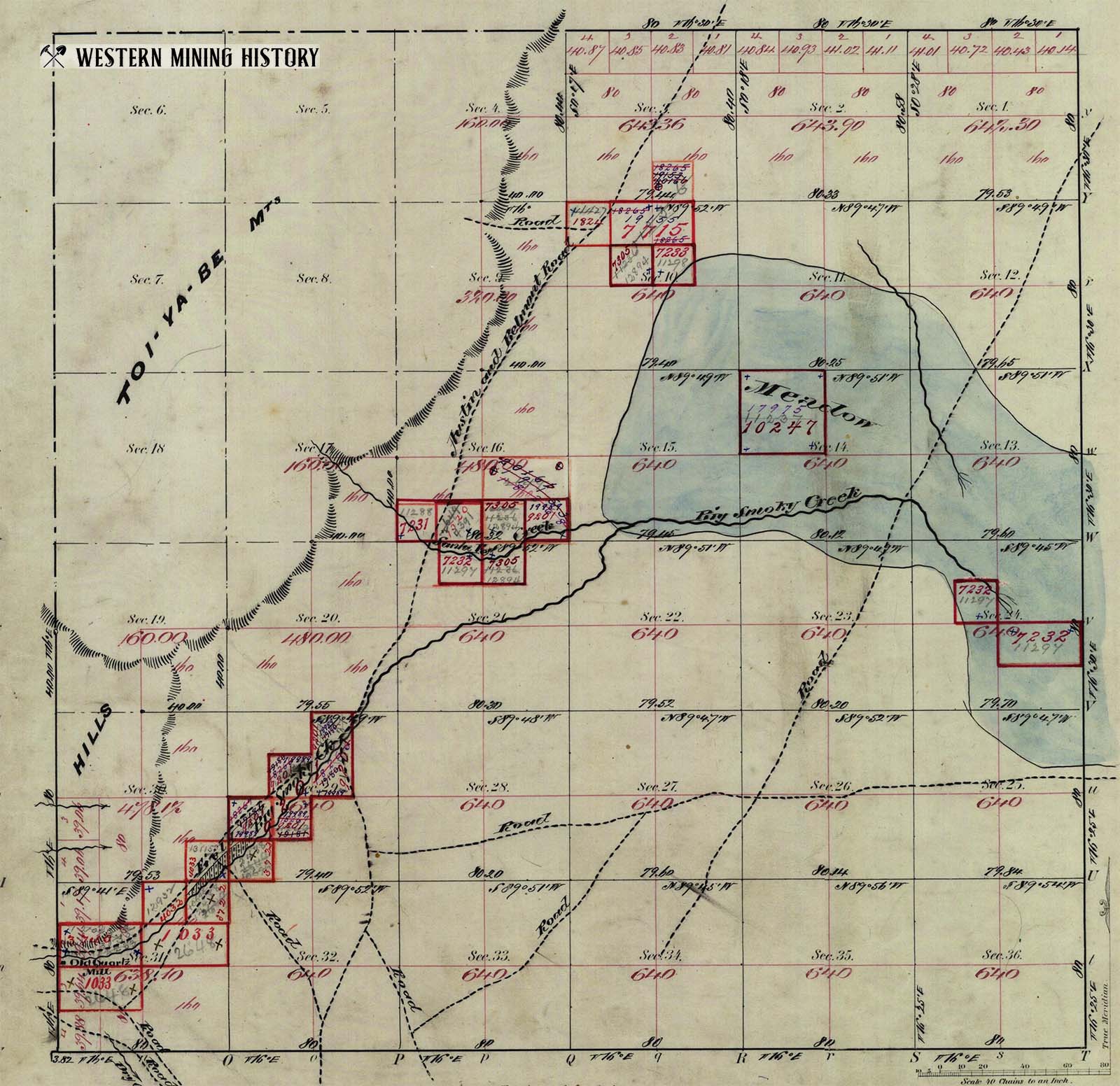 1873 Survey Map of the Kingston Area
The 1873 survey map above of the Kingston area shows the Austin and Belmont Road and an "old quartz mill" at the site of Kingston yet it does not name the town, indicating that it was likely mostly abandoned at this time. Also of note is that Kingston Creek was called Big Smoky Creek at the time.
In 1881 new mining activity in Kingston Canyon resulted in a rebirth of the town but this time it was known as Morgan. The Morgan post office opened in November of 1881.
Morgan didn't last much longer than Kingston did the first time around. Several businesses returned to town and a school opened in 1885, but another decline in the mining industry resulted in the post office closing again that year.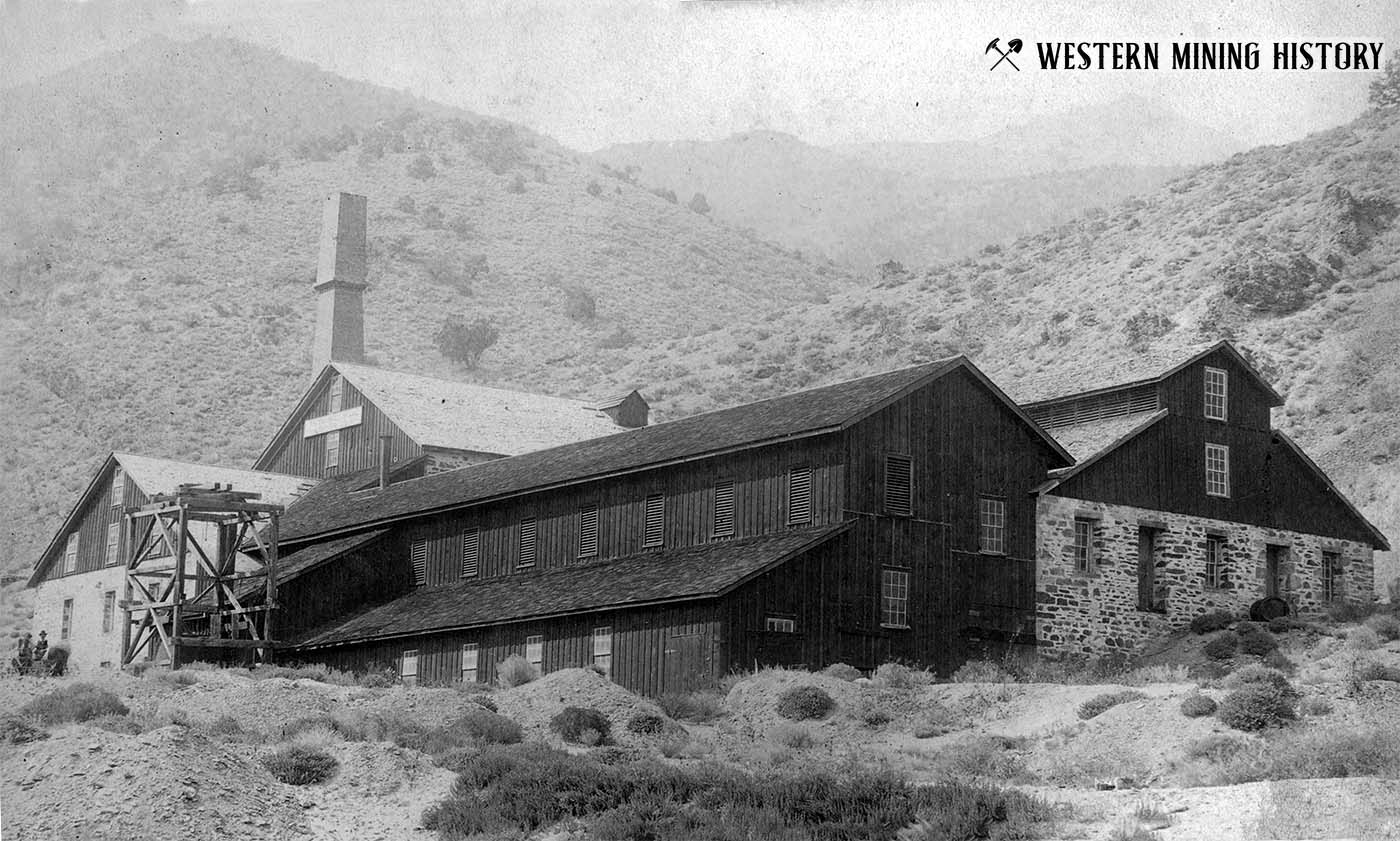 Kingston Canyon Mill
Kingston would get one more lease on life in 1906 as once again the mines became active. The Kingston post office would return in 1907 (named Kingston again). The mines remained active until 1911 when the Kingston Canyon mining industry finally shut down for good.
Kingston never completely died out. The school operated until 1923. Today Kingston is a rural populated place with around 100 residents. Little remains of historic Kingston other than the stone walls of the Sterling Mill.
Nevada Mining Photos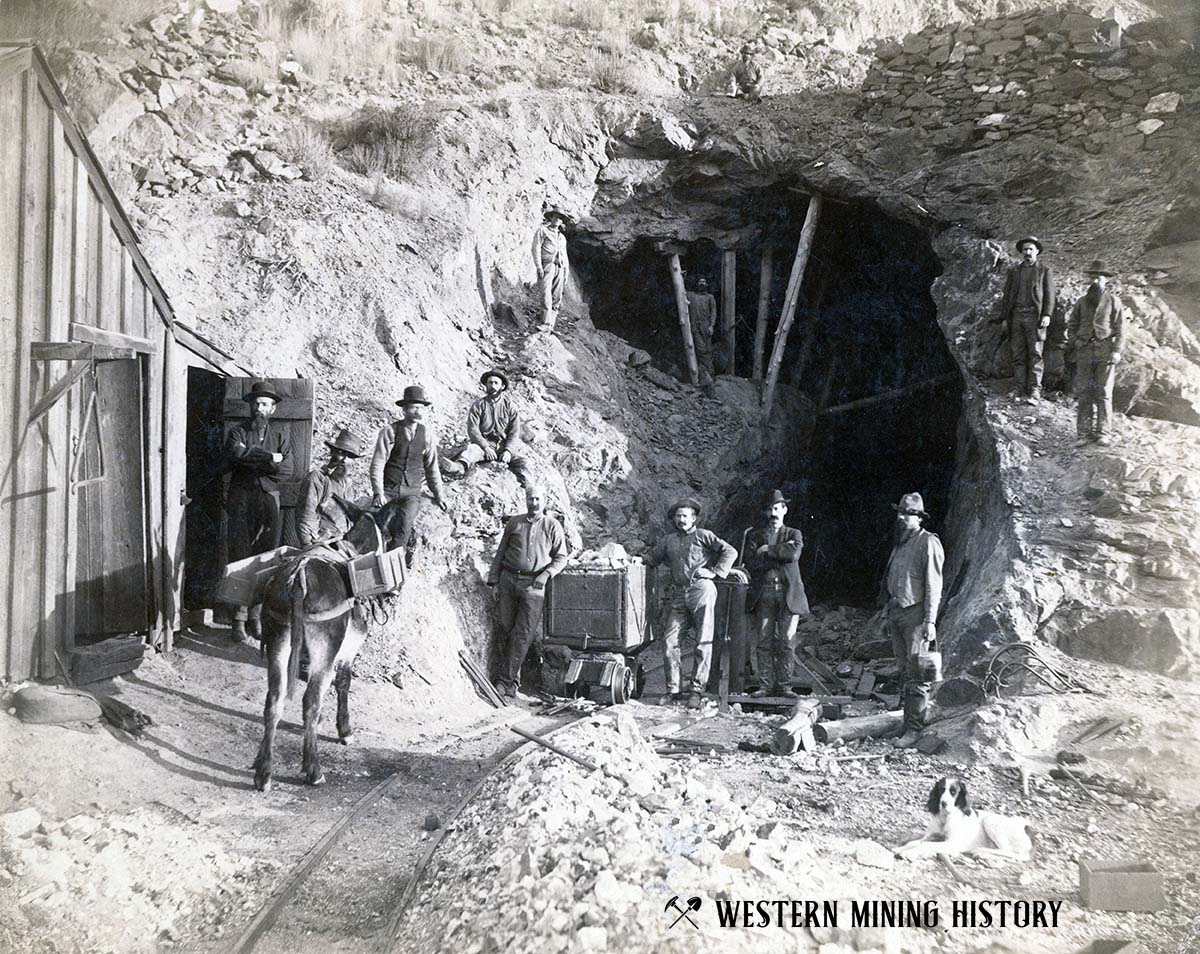 A Collection of Nevada Mining Photos
A Collection of Nevada Mining Photos contains numerous examples of Nevada's best historic mining scenes.