Rochester History
Lower Rochester had a post office from 1915 to 1943. Rochester had a post office from 1913 to 1926. Upper Rochester had a post office from 1927 to 1928.
Gold was discovered in Rochester Canyon as early as the 1860s, reportedly by men from Rochester, New York. The district remained insignificant until rich silver ore was discovered in 1912. The discovery led to the settlement of Rochester in 1913.
First two-story building at Rochester 1913
Rochester was actually a long continuous settlement spanning over two miles in the canyon. The community was divided into many smaller towns, three of which had post offices: Upper Rochester, Rochester, and Lower Rochester. The combined community had over 2,000 residents during the 1913 boom.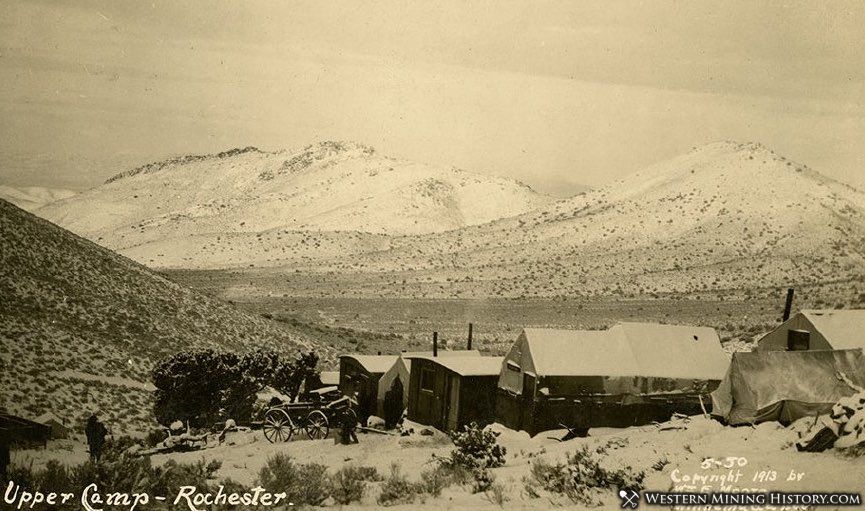 Upper Rochester, Nevada ca. 1913
In 1914 a railway linked Oreana with Lower Rochester. As a result, Lower Rochester grew to be the largest town in the district. A 100-ton stamp mill was built in the lower camp.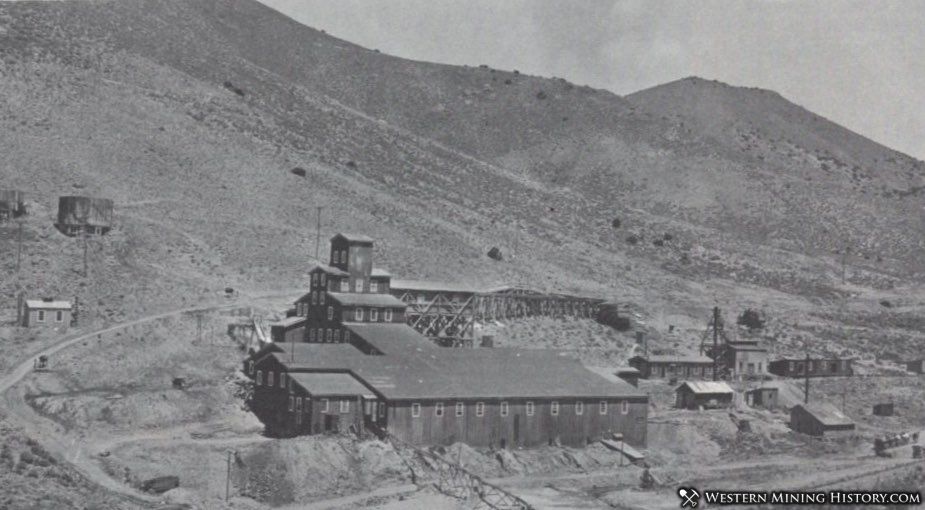 Mill at Lower Rochester, Nevada
The mines at Rochester peaked in the 1920s. Rochester and Upper Rochester lost their post offices during this decade. Lower Rochester lasted longer, but by the early 1940s most activity had ceased in the district and Rochester became a ghost town.
Moving day at Rochester, Nevada ca. 1913
Rochester's mines produced over nine million dollars making it one of the state's more productive districts.