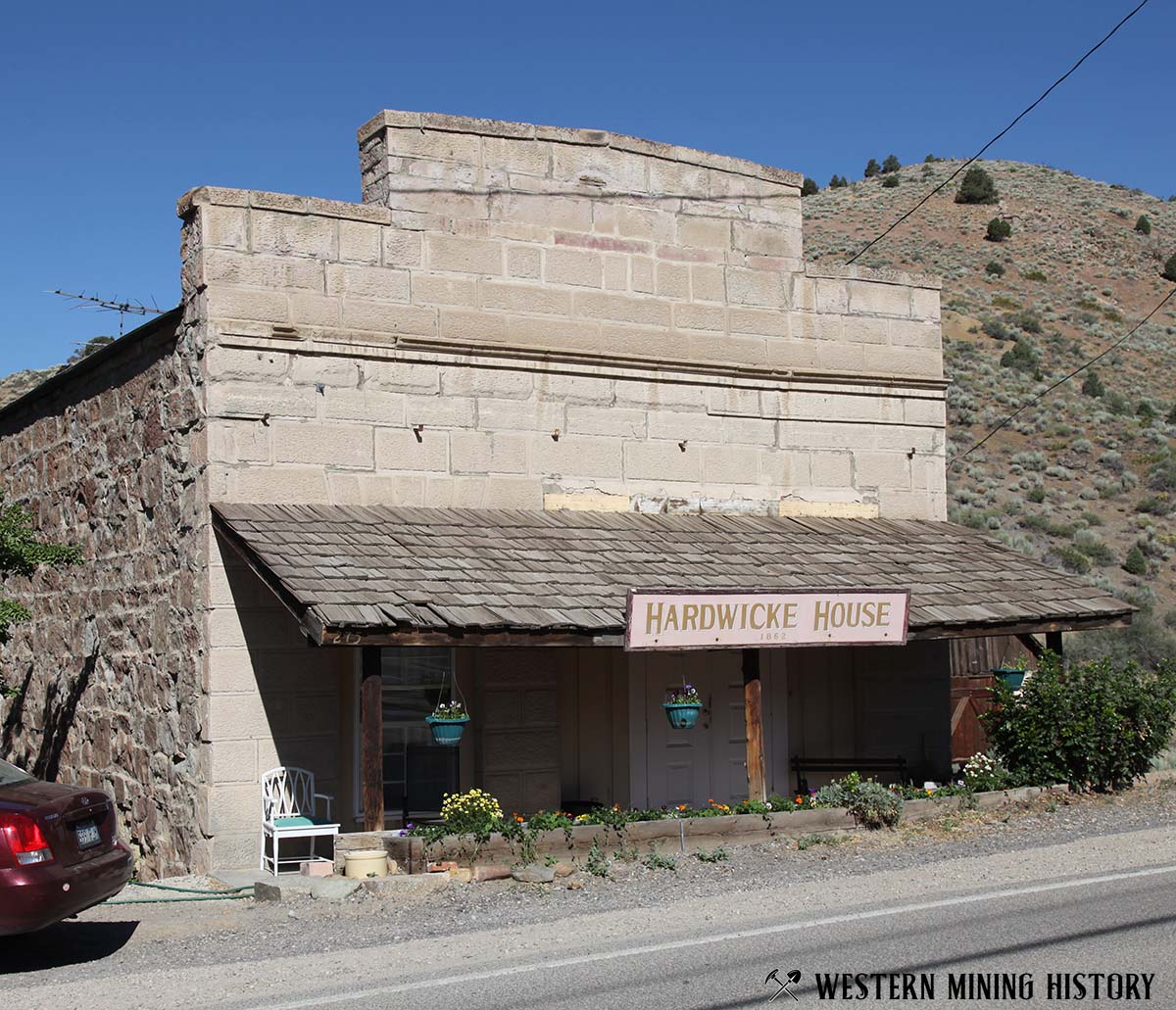 Silver City Details
Date Settled: 1859
Current Population: 170
Peak Population: ~1,200
Primary Mineral: Silver
Silver City History
In 1861, Silver City reportedly had a population of 1,200. Additionally, it was home to boarding houses, saloons, four hotels and extensive stables and corrals. Silver City was an important link between the Comstock Lode mines of Virginia City, Nevada and the processing mills located near Dayton and along the Carson River.
While the town thrived for a few years, its own mills and mines proved to be less productive than Virginia City and Gold Hill. A serious decline began after 1869 when the Virginia & Truckee Railroad was completed, which eliminated the town's value as a freight center.
Silver City has never gained the acclaim and attention of Virginia City, Nevada. Today there are significant remnants in Silver City, including a handful of historic structures still in use that serve as direct links to the town's rich past. While the community does not have a large commercial district like Virginia City, Nevada, it does have a post office, a substantial cemetery and buildings that are important to the history of Nevada, such as the Hardwick House, a former icehouse (and former bed and breakfast) built in 1862 that is now a private residence.
Text courtesy of the Carson City Convention & Visitors Bureau
Premium members have access to Google dynamic maps. Click here to read about recent changes to the maps