Sodaville History
The settlement at Sodaville originated in the 1870's under the name Soda Spring. Early details of this community are sparse, but it is likely that a town originated at the spot due to the availability of water, a precious resource at the time.
The nearby town of Candelaria was rich in silver but lacked water and Soda Spring was likely one of the town's primary water sources. Sodaville became a station on the Carson and Colorado Railroad in late 1881.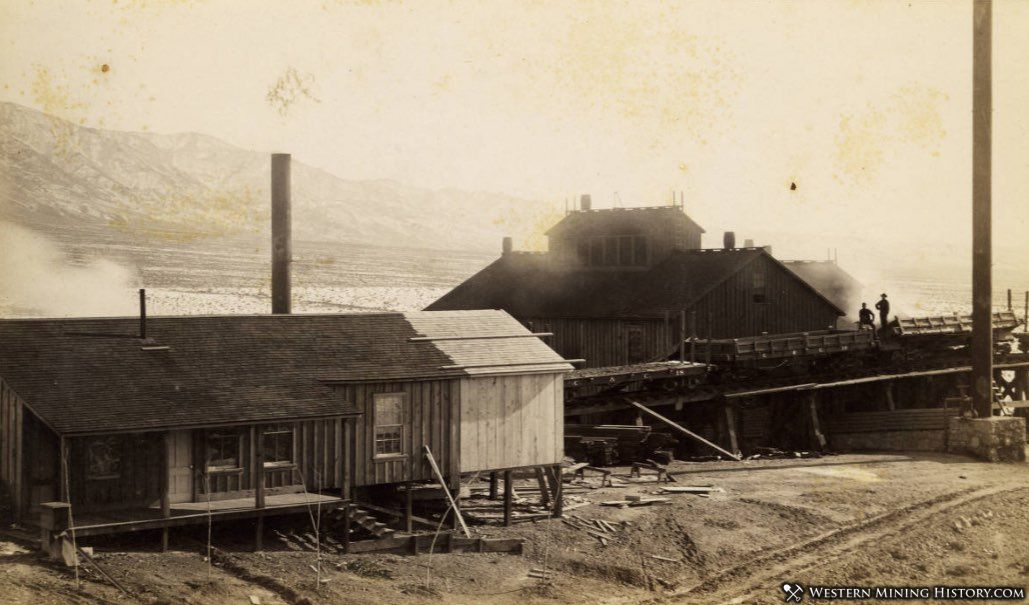 Mount Diablo mill at Sodaville, Nevada
After 1900 Sodaville boomed as the main railroad hub for Tonopah and Goldfield. In 1904 the Tonopah Railroad began operations and the town declined. The availability of water and status as a rail hub resulted in the establishment of several mills at the town. The last mill operated in the 1980s.
Tungsten mining commenced near Sodaville in 1915, giving the town a new lease on life. Other minerals like manganese and lead kept the local mines active through both of the World Wars.
Today Sodaville is mostly a ghost town and is located Nevada highway 95.