Treasure City History
Silver was first discovered on White Pine Mountain in late 1865. A small group of veteran miners organized a district and proceeded to mine their discoveries on a small scale. The first ore shipped from the district was of low grade, and did not attract much attention.
The legend of the great silver strike at Treasure Hill is that in late 1867, a Paiute Indian known as "Indian Jim" presented one of the White Pine miners with a sample of rich silver ore. The miner had the Indian lead him to the source of the ore near the top of what would become known as Treasure Hill.
In early January of 1868, the first claims on Treasure Hill were filed, including Hidden Treasure and Eberhardt claims. The Eberhardt would go on to be the richest mine in the district, operating on what was described as "one of the richest deposits of silver ever discovered."
By spring of 1868 word of the discoveries had traveled far, and thousands of miners and prospectors had set out for the White Pine region of Nevada. An estimated 25,000 to 40,000 people occupied at least five towns in the new district by 1870.
The most important of these settlements were Treasure City, built among the mines at high altitude, and Hamilton which was built in a sheltered basin and would become the economic center of the new district.
The staggering riches pouring out of the Treasure Hill mines resulted in the towns of the district quickly evolving into significant cities. Unfortunately the great excitement ended almost as quickly as it started and by 1870 the rich surface deposits were already in declining. Treasure City's population sank to 500 that year, and by the early 1880s the once great mining city was abandoned.
Treasure City had a post office from 1869 to 1880.
Nevada Mining Photos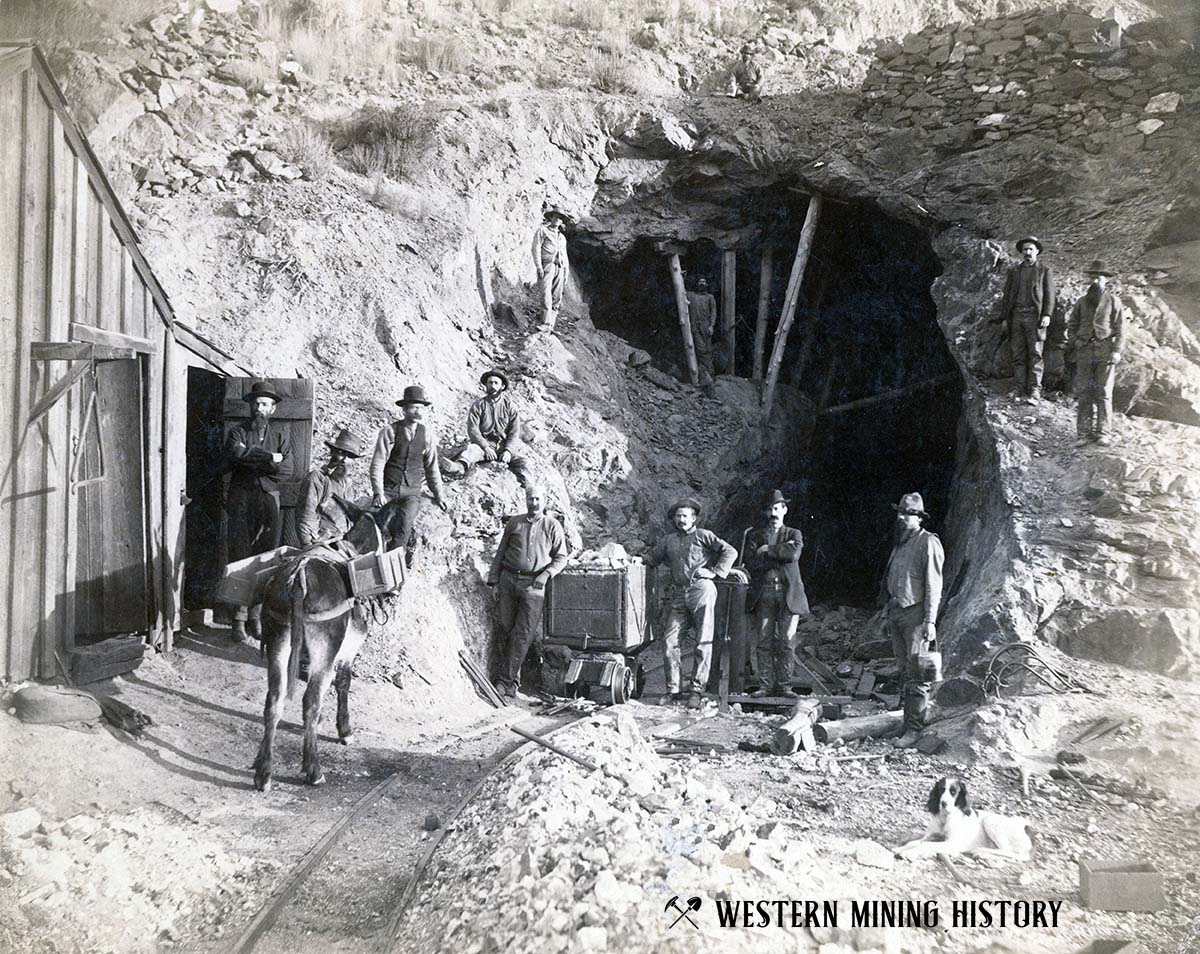 A Collection of Nevada Mining Photos
A Collection of Nevada Mining Photos contains numerous examples of Nevada's best historic mining scenes.