Metaline Falls History
The Metaline Falls area was the site of minor gold placer mining starting in 1859. As the initial placers dwindled, Chinese miners took over the work and operated mines into the 1870s. This early activity was centered at the mining camp of Metaline, about a mile away.
In 1887 deposits were discovered that contained lead, zinc, and silver. At this time the area was still remote and lack of transportation routes would impede development of these deposits.
Improvements in transportation routes would take decades. During the first decade of the 1900s, the Pend Oreille River was blasted in places to make river boat travel more feasible. In 1910 the railroad reached Metaline Falls and a town finally began to take shape.
Metaline Falls established a post office in 1910 and was incorporated in 1911. The first industry in the town was cement production, an industry that would support the town for almost 80 years.
Lead and zinc mining would contribute to the local economy for many decades.
Metaline Falls is still an active town and is known as a hub for outdoor adventurers and as an arts community.
Washington Gold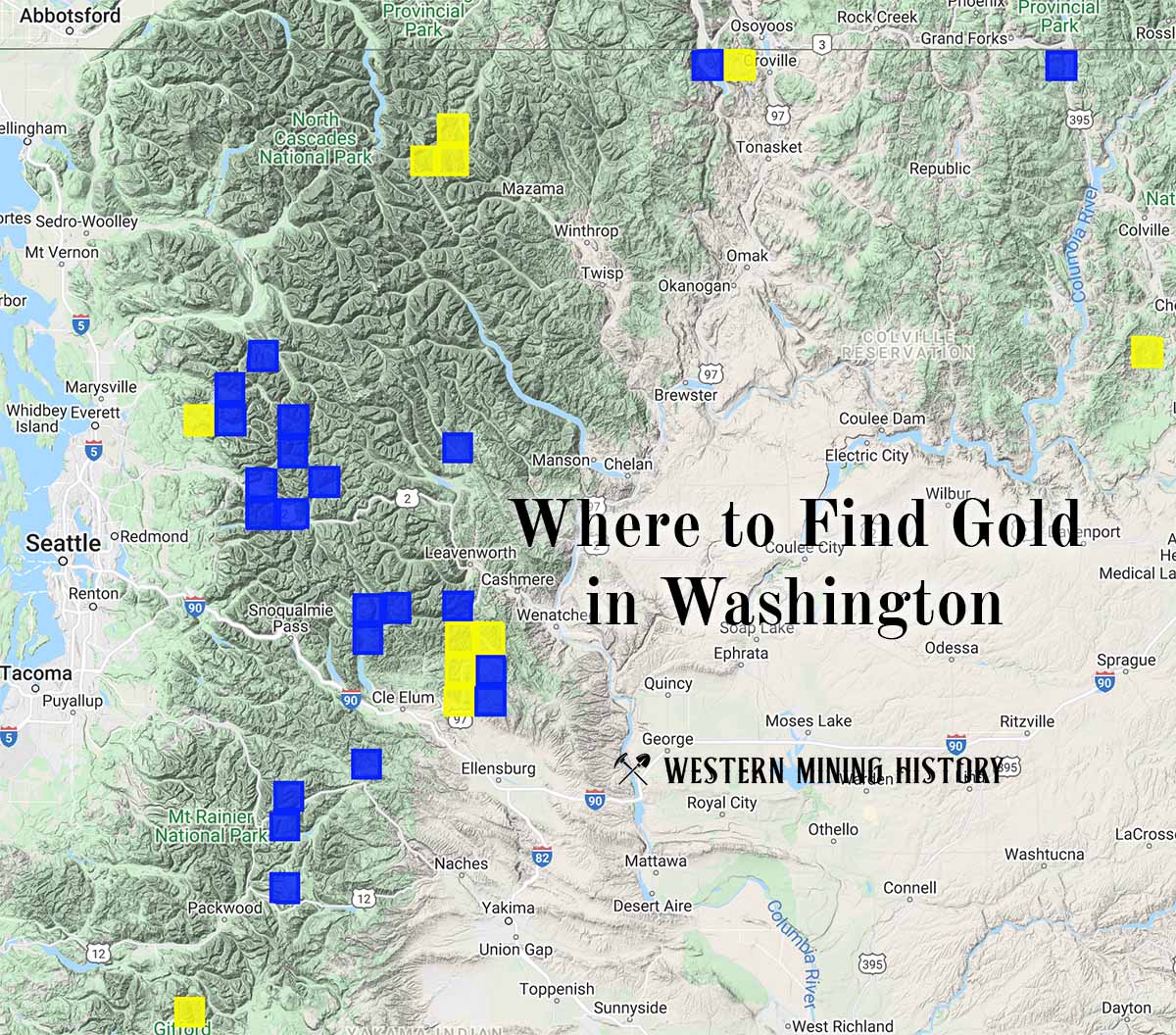 "Where to Find Gold in Washington" looks at the density of modern placer mining claims along with historical gold mining locations and mining district descriptions to determine areas of high gold discovery potential in Arizona. Read more at Where to Find Gold in Washington.