Elkhorn, Montana is one of the West's most photographed ghost towns, and was the site of a major silver mine during the last couple decades of the 1800's. Like the town, the mine was named Elkhorn, and the Elkhorn mine and mill sat right at the edge of town.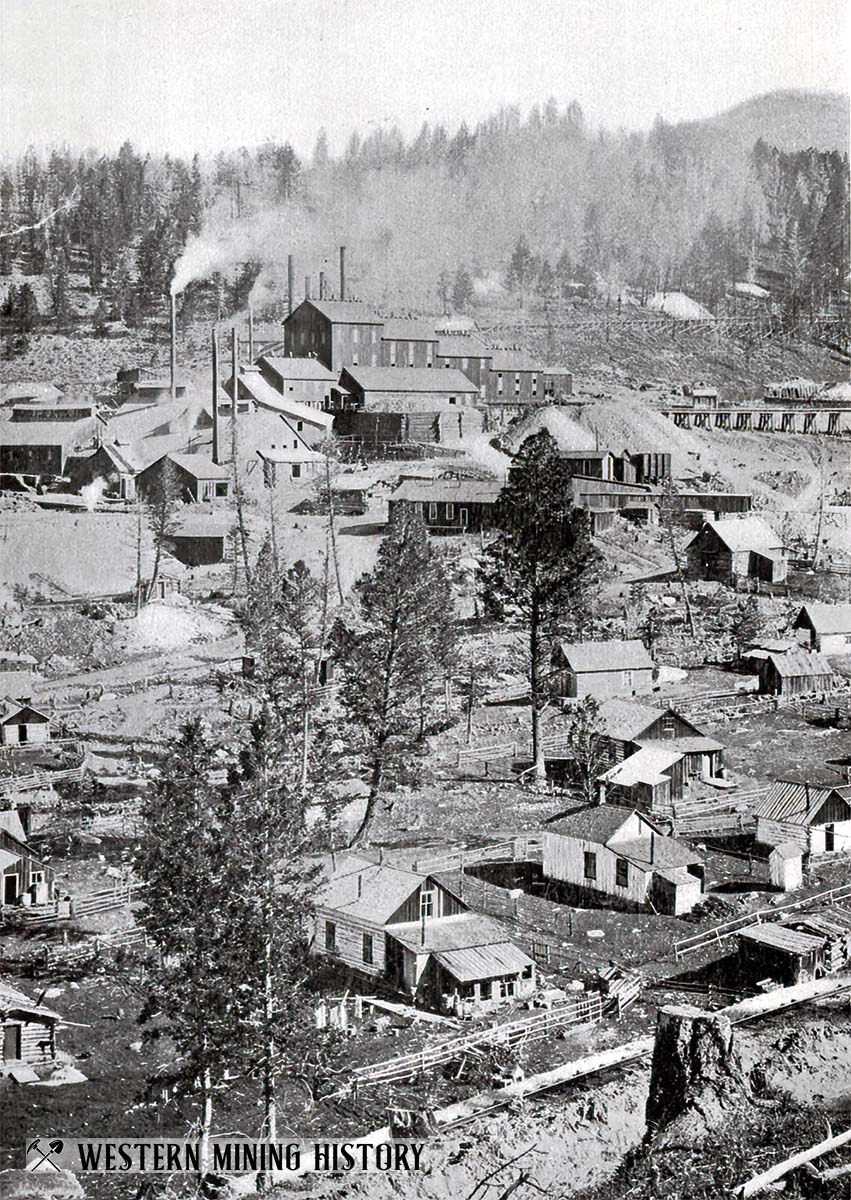 The United States Geological Survey Twenty Second Annual Report 1900-1901 states the following about the Elkhorn mill:
A peculiar feature of the reduction plant at Elkhorn is shown here. The tailings are impounded by a series of dams built up of sacks filled with tailing sand. The bags are those in which the salt used by the mills is received. Their cost is therefore trifling, and when filled with sand they form excellent retaining walls. These dams are made necessary by the fact that the water is used by the ranchmen downstream for irrigation.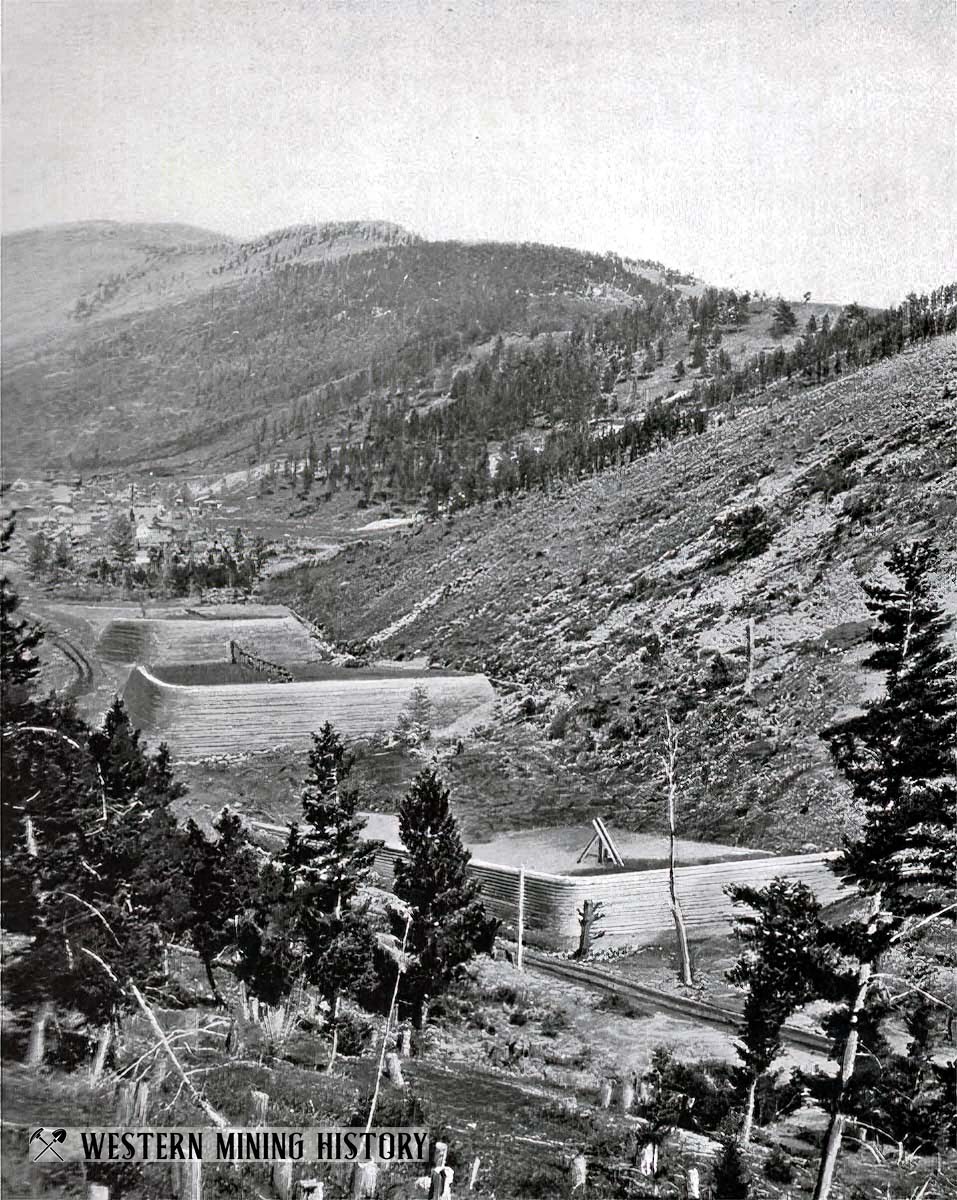 The ore body at the Elkhorn mine dipped at an angle of 30 to 50 degrees, so an incline shaft was built to follow the ore.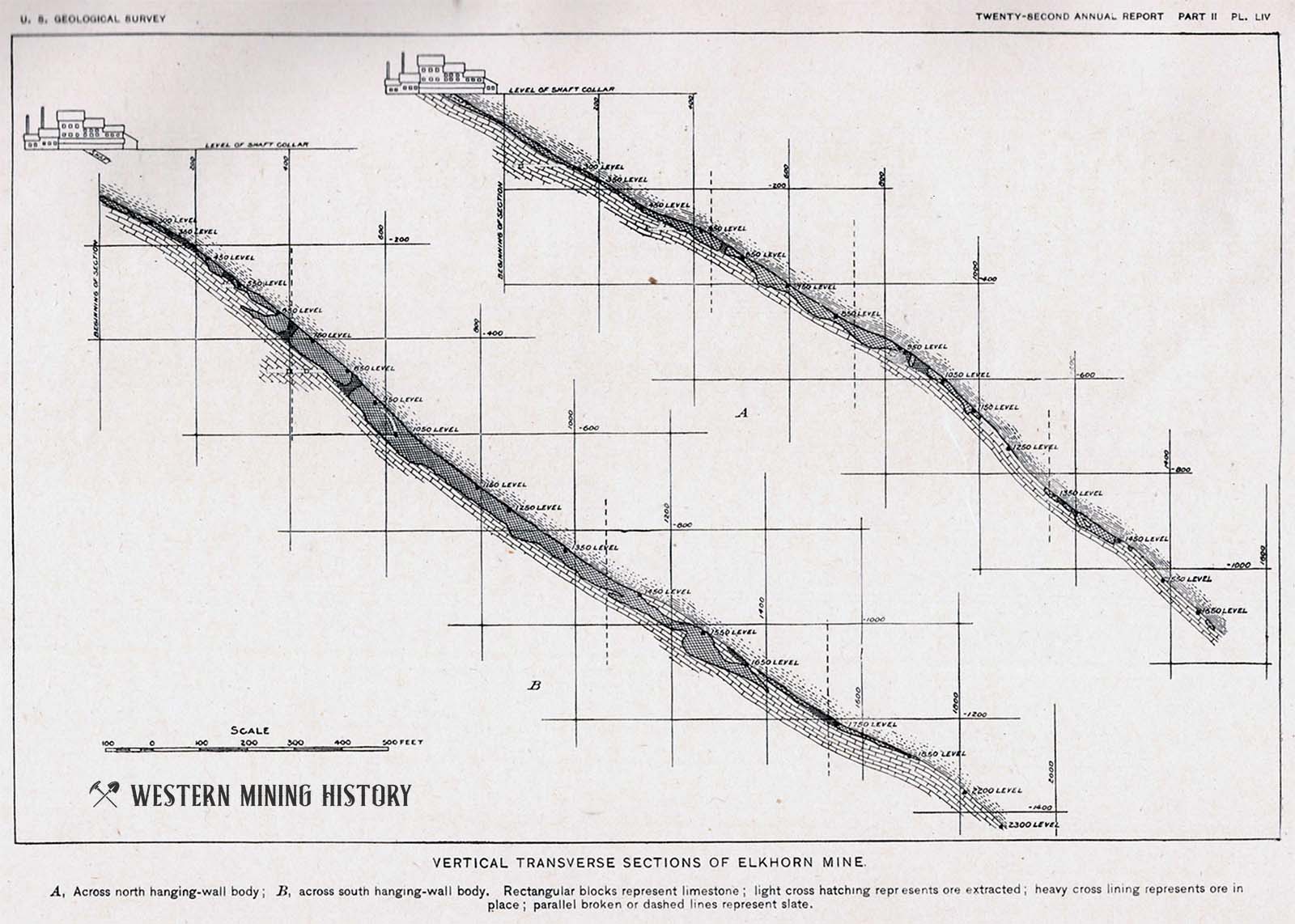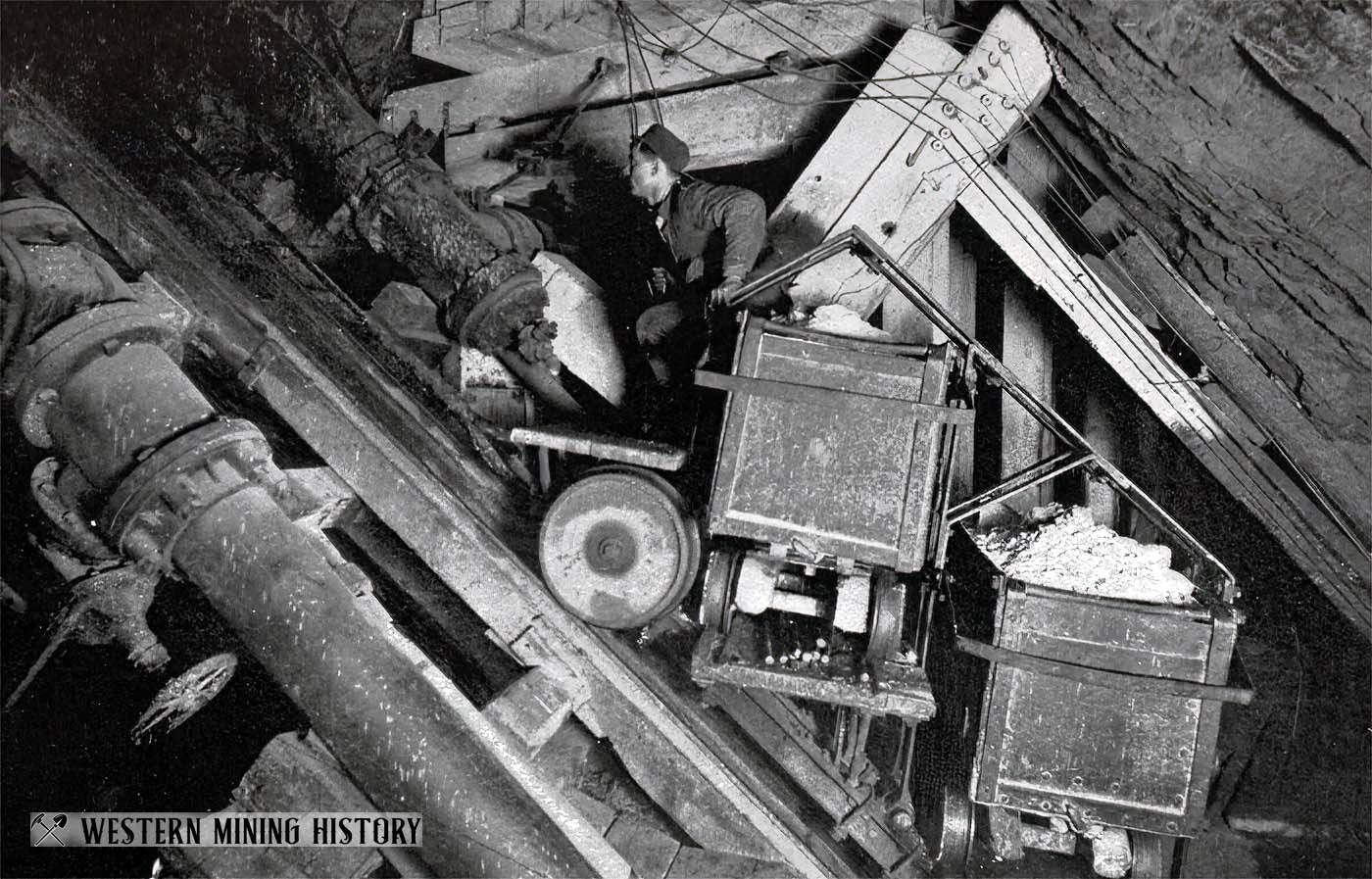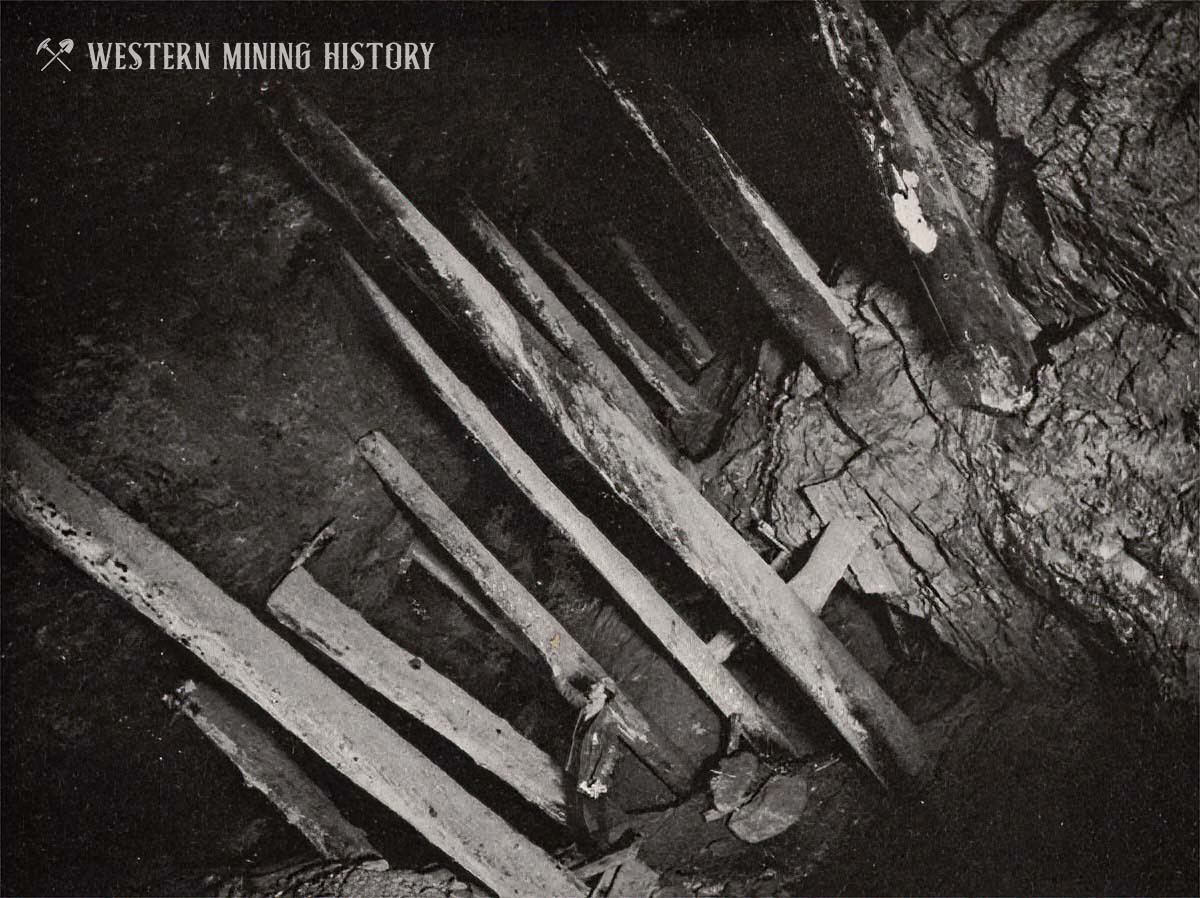 For more Elkhorn Mine photos and information, check out the Elkhorn Mine page at our mines section, or check out the Elkhorn, Montana town profile page.