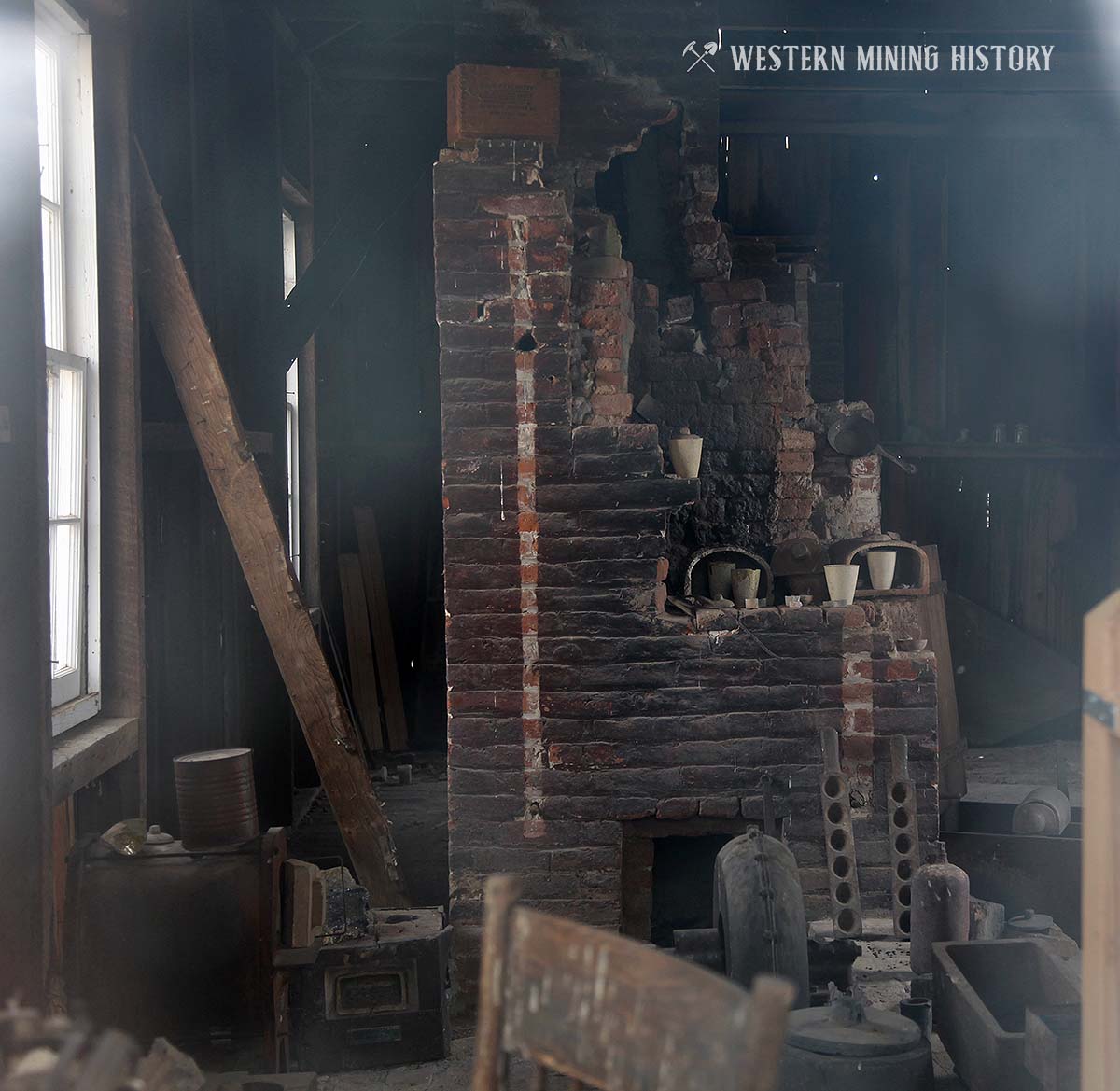 Inside the assay office - Berlin, Nevada
Photo Description
Photo taken through the cloudy window of the building.
Samples of rock and ore from the mine and samples of concentrates from the mill were processed (assayed) here to determine the amount of values they contained. The furnace in this assay laboratory used charcoal because it was the only clean burning fuel produced locally.
The night watchmen used this office to warm himself and to rest in after each trip through town on lookout for thieves and fires. He also ate his midnight lunch here. The watchman's name was Mr. Doolan.
Photo Details