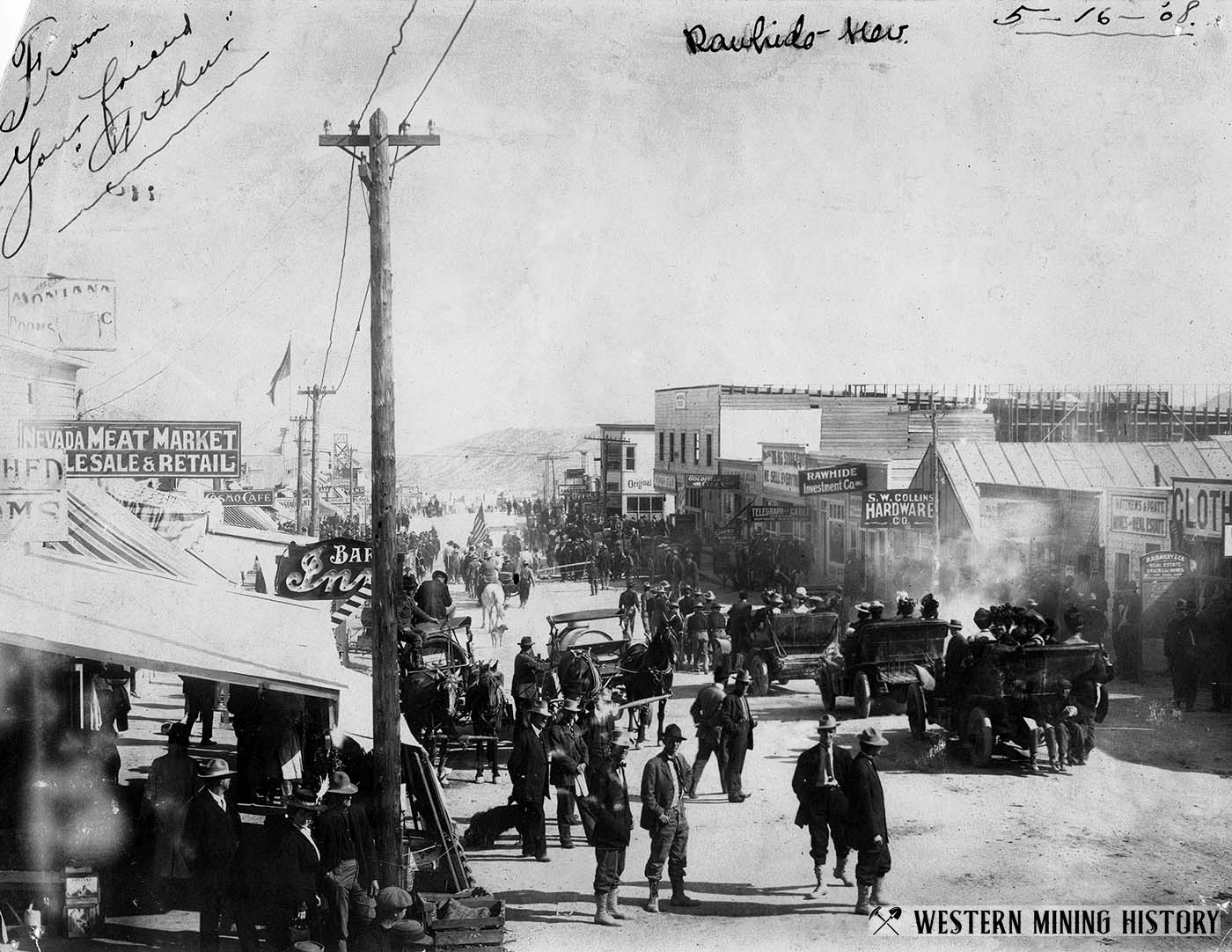 Rawhide Nevada 1908
Photo Details
Source: William Redak Collection
Photographer: N/A
Description: Thanks to William Redak for donating this incredible photo. William provided the following text with the image:

The inscription on the upper left was put there by my great uncle Arthur Sweet. Uncle Arch was a mining engineer who spent most of his life in mining towns in Nevada and Colorado, with a little time in Arizona and Mexico for good measure.

I think Uncle Arch might be the man in the center foreground with a tie, dark coat and light hat. He may then have been known as Arthur Zwetow, his given name. He changed his last name to Sweet in about 1916.
Tags