South Dakota Mining History
The Black Hills Gold Rush began in 1874. The first arrivals were a force of one thousand men led by George Armstrong Custer to investigate reports that the area contained gold, even though the land was owned by the Sioux. They found small amounts of gold in present day Custer, South Dakota, and looked for better paying locations.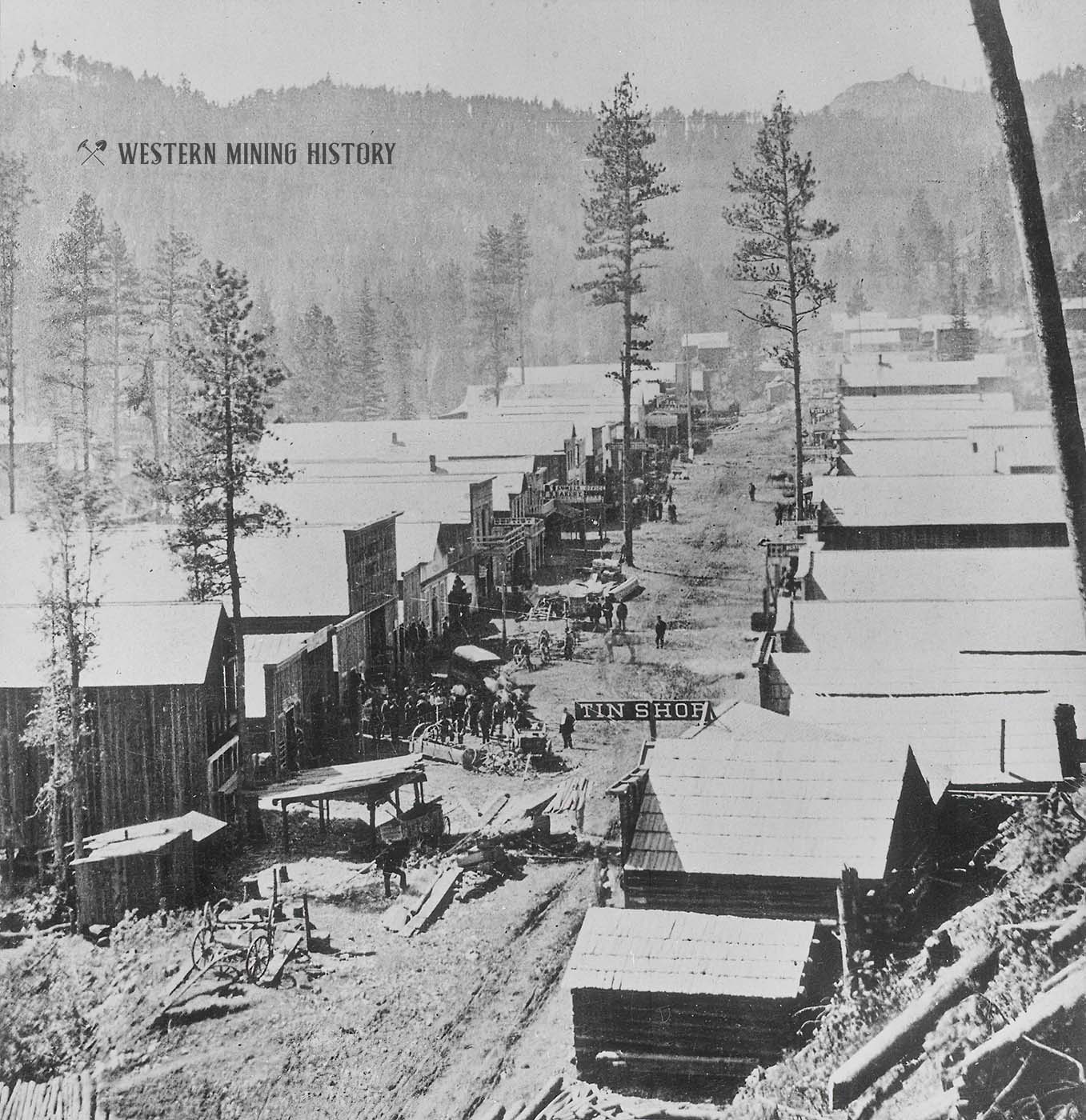 Deadwood 1876
They moved north, establishing the towns of Hill City, Sheridan, and Pactola. At each spot they found flakes of gold, but not the bonanza they sought. Things changed when the miners stumbled across Deadwood and Whitewood Creeks in the northern Black Hills. For the initial discoverors, each spade of earth revealed a veritable fortune in gold.
By 1876, miners had claimed all the land around the creeks. Although all the land was claimed thousands more flocked in, hoping to find a missed spot. The gold the miners found was placer gold, loose gold pieces that were mixed in with the rocks and dirt around streams.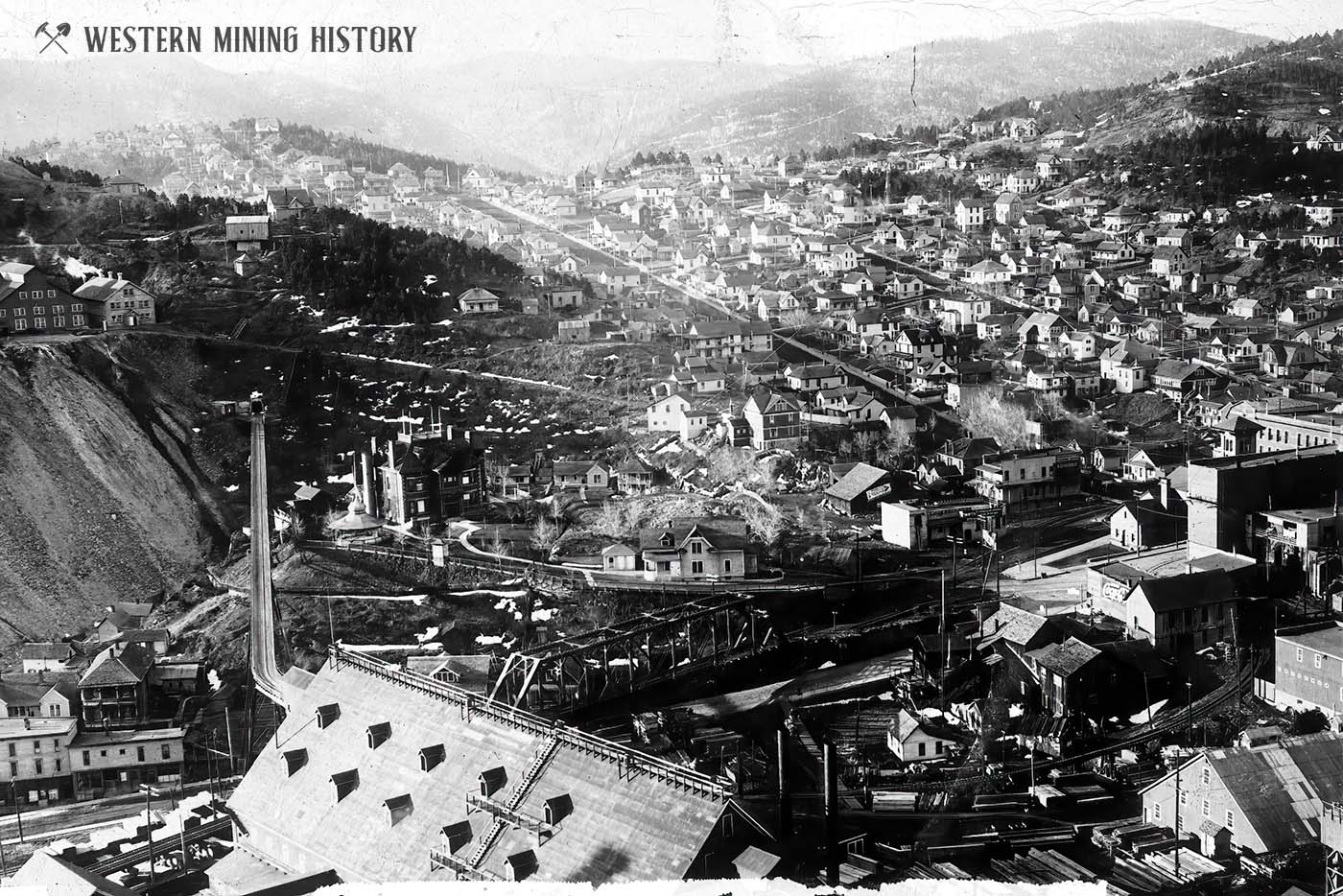 View of Lead, South Dakota from the Homestake Mine
Most good prospectors knew that this placer gold was eroded from hard rock deposits. So while many still flocked to Deadwood, others looked for the hard rocks deposits that were the source of the placer gold. On April 9, 1876 Fred and Moses Manuel, Hank Harney and Alex Engh discovered a gold outcropping near Lead, South Dakota; they claimed their find and named it the Homestake.
They had located the area from which the placer gold in Deadwood Creek had eroded. It was here that men would produce ten percent of the world's gold supply over the next one hundred and twenty five years. Many more prospectors hoped to find another "Homestake" so they continued to look, but the Homestake mine was unique.