Distribution of Utah Mining Towns
Most of Utah's important mining towns are east and west of Salt Lake City. Bingham Canyon, Park City, Mercur, and Tintic are the state's four primary mining areas.
Utah is best known for the Bingham Canyon mine which over a period of more than a century became the largest open-pit mine in the world. The pit has swallowed the mining town of Bingham, once a thriving city with well over ten of thousand residents.
Bingham, Utah 1942
Park City was an important silver mining district and now a world-class ski resort.
The Tintic district, centered on the town of Eureka , was an important producer of gold, silver, lead, copper, and zinc.
The Mercur (Camp Floyd) district was organized in 1870 and went on to become the states largest producer of gold (statistics compiled prior to 1959).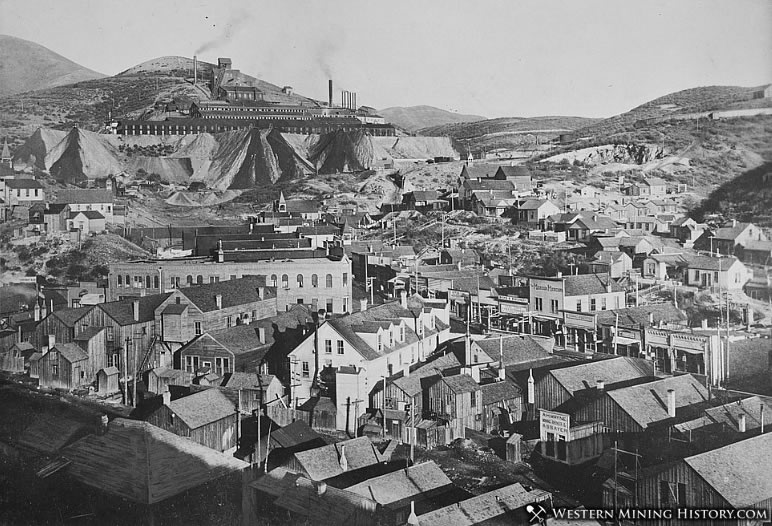 Mercur Around 1900
During the 1950's, Utah was an important source of domestic uranium and Moab was one of a handful of Uranium boom towns that sprung up in the West during the Cold War.