Angels Camp History
Henry and George Angel were soldiers serving under John C. Fremont during the Mexican-American War. When the California Gold Rush started, they tried their hand at prospecting, but decided they didn't like the labor involved, so they set up a trading post, which became a camp, and eventually a town.
The placers around their camp were very productive, but gave out after a few years, and the population began to dwindle until Gold-bearing quartz veins were discovered in the town, which brought people back. Those mines operated for the next few decades, producing over $20 million worth of gold, processed by stamp mills in town. It was said that when the last mill finally ceased operations, the townspeople couldn't sleep, the silence was so loud.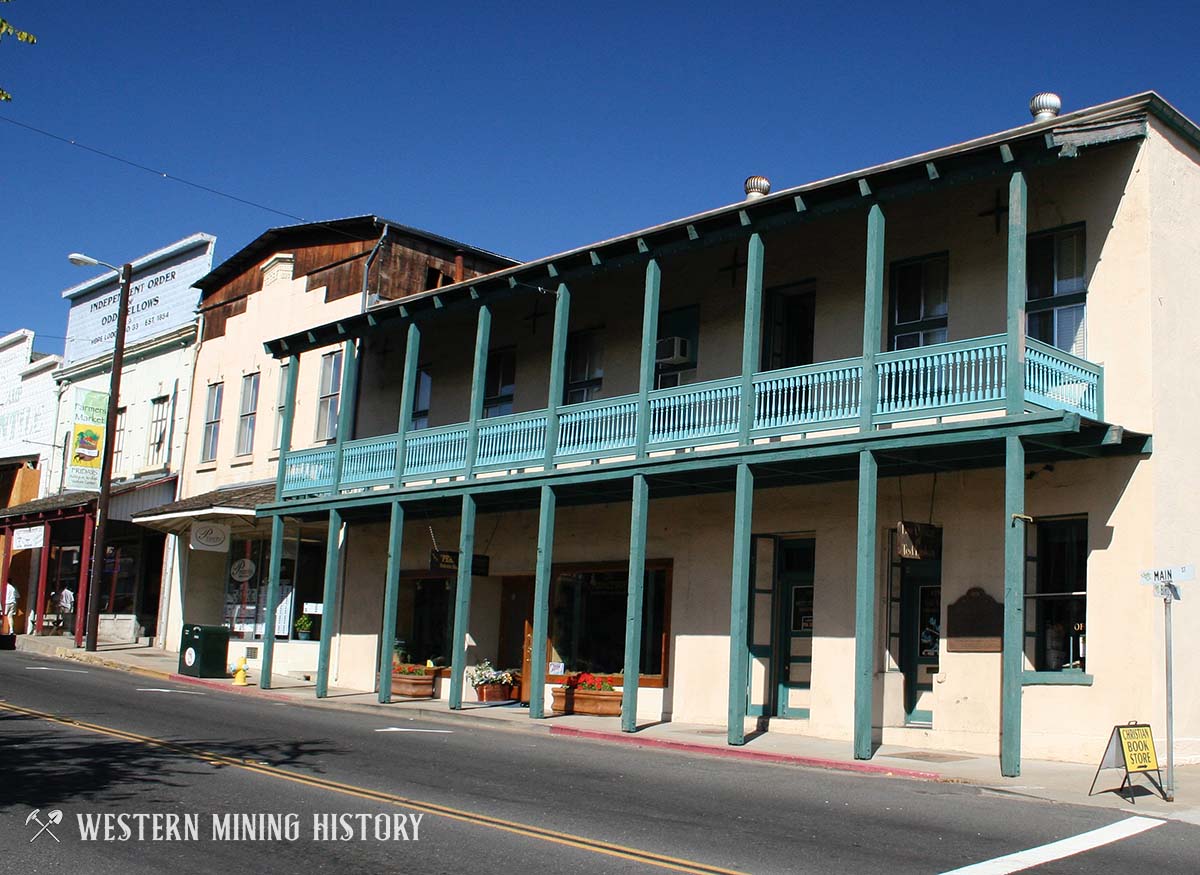 Angels Camp, California
Mark Twain allegedly based his short story "The Celebrated Jumping Frog of Calaveras County" on a story he heard at the Angels Hotel. The event is commemorated with a Jumping Frog Jubilee each May at the Calaveras County Fairgrounds, just east of the city.
- Wikipedia.org