Harrisburg History
If you have ever visited the Eureka mine in Death Valley National Park, you may have thought that Pete Aguerreberry's camp at the mine was the old ghost town of Harrisburg. The Park Service creates some confusion here as the site is identified as Harrisburg by the sign on Emigrant Canyon Road, but there is no sign or marker at the actual Harrisburg town site.
The Eureka mine is adjacent to the town site and it is easy to mistake the mine camp as the ghost town of Harrisburg. Harrisburg however was an actual tent camp that lasted several years on the flat adjacent to the mine.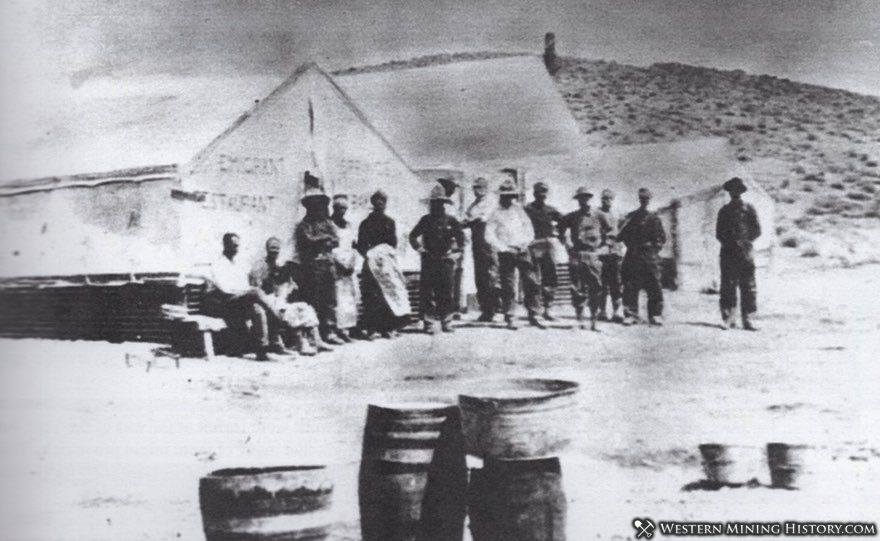 Harrisburg, California in 1908. The Emigrant Springs Restaurant pictured here was said to have moved to Harrisburg from the Emigrant Springs camp, hence the name
Harrisburg, California bears the name of Death Valley's most famous prospector Shorty Harris.
in 1905, Harris was traveling with Pete Aguerreberry and the two were making their way over the Panamint Range to the mining outpost of Ballarat. Aguerreberry had come to the United States from France in 1890, and would become one of the regions best known characters.
The two prospectors discovered gold-bearing ore on a hill adjacent to the flat would become the Harrisburg town site. Harris and Aguerreberry staked six claims each. Pete's claims would be called the Eureka, and would become one of Death Valley's iconic locations.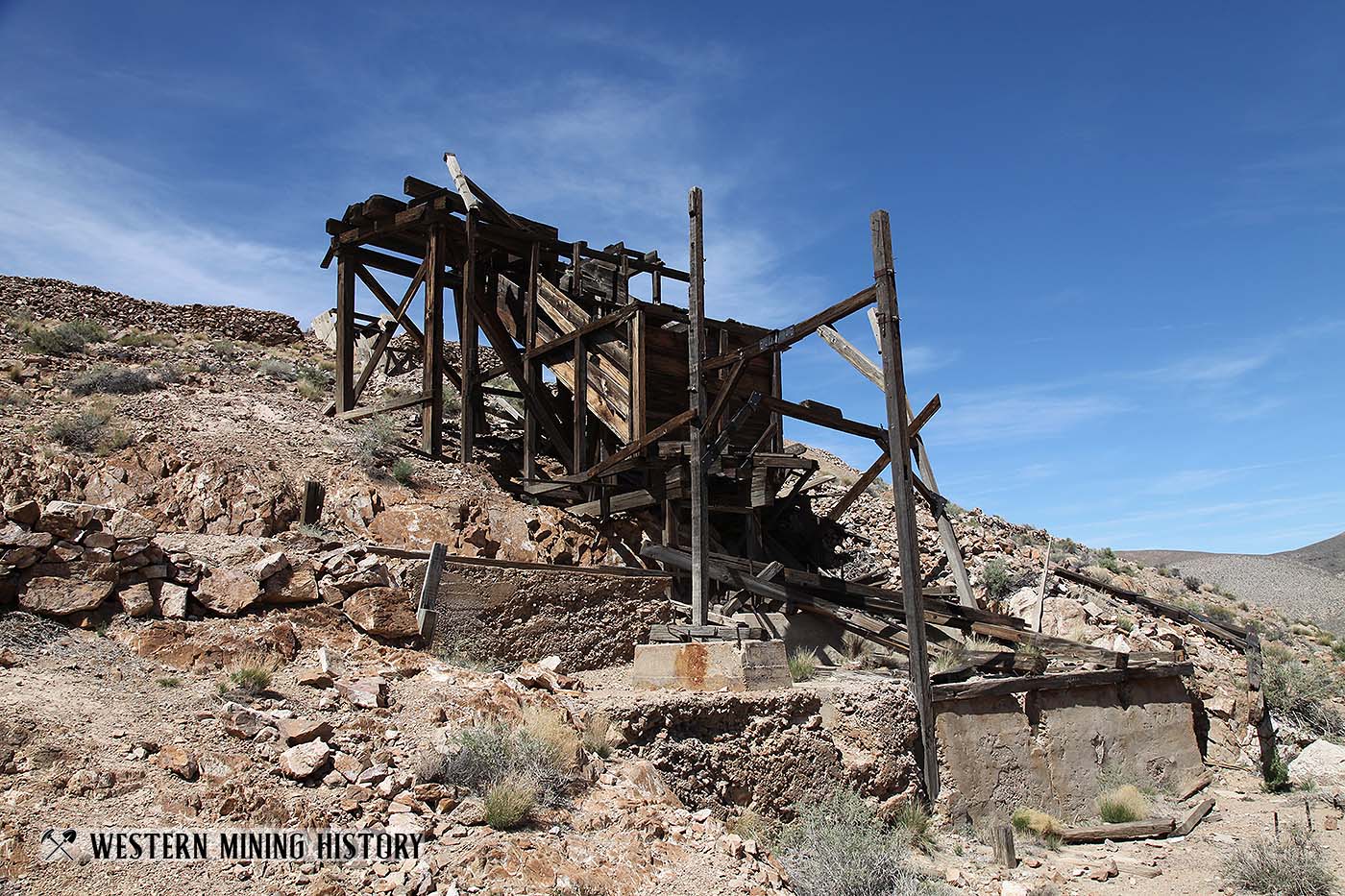 Cashier mill at the Eureka mine
Shorty Harris was Death Valley's most famous prospector at the time. He had located the Bullfrog claims that started the rush to Rhyolite, Nevada to the east of Death Valley. News spread quickly that Harris had made a new discovery, and within 10 days several hundred men had arrived at the site in hopes of staking their own claims.
The new district was organized under the name Wild Rose and encompassed an enormous amount of land. The site of the original discoveries would become the center of the district, and a tent camp was built with the name Harrisburg.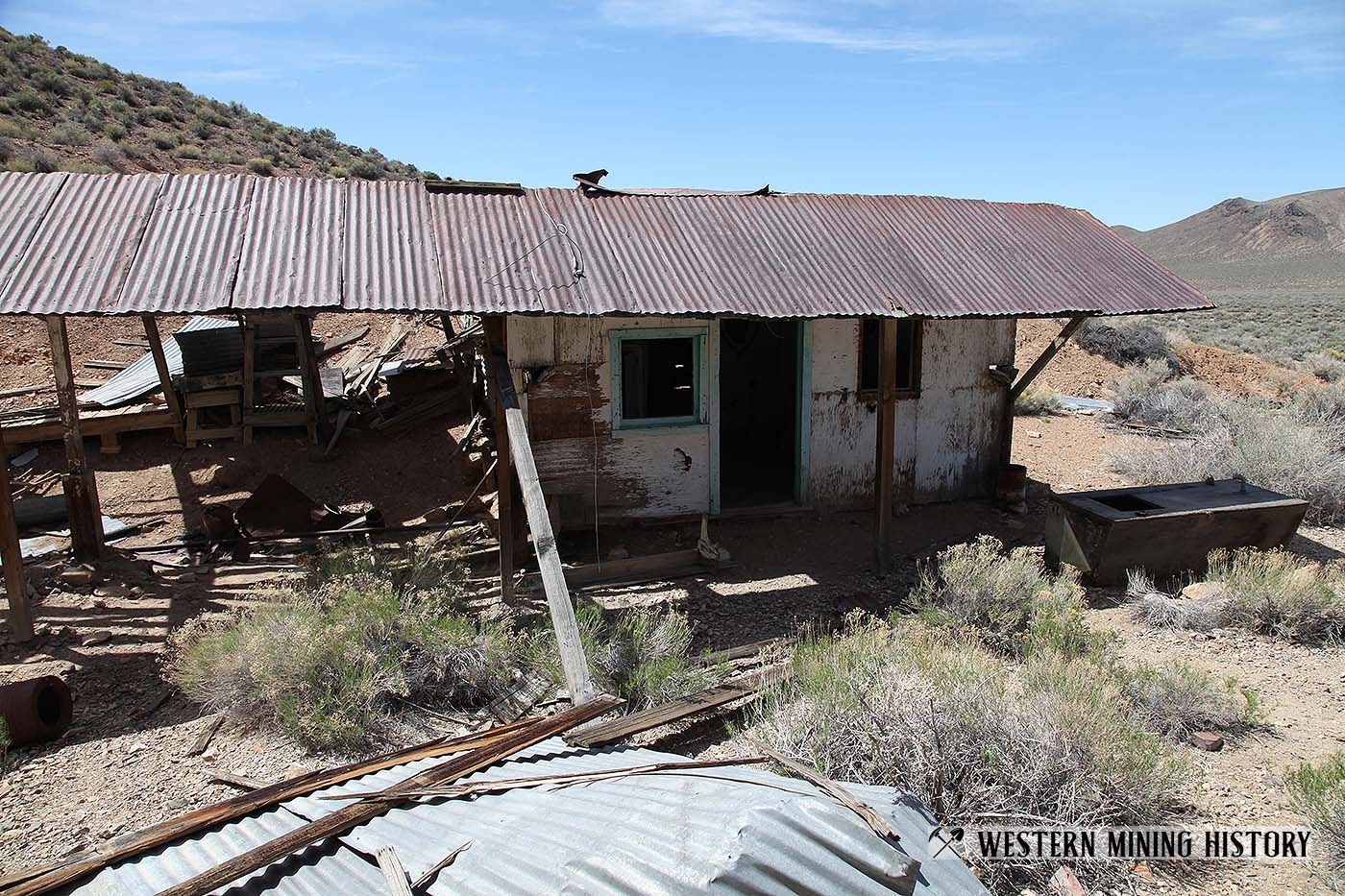 Aguereberry Camp near Harrisburg
Harrisburg had originally taken the name "Harrisbury" in recognition of the original discoverers of the claims. Newspapers reporting on the events started getting the name wrong, calling the new town "Harrisburg". By late 1906 the name Harrisburg had become the name everyone recognized and Pete Aguerreberry lost his connection with the town he helped build.
The 1906 discovery at nearby Skidoo established that camp as the most prominent in the district and as a result Harrisburg never amounted to more than a tent camp.
Harrisburg was never more than a minor camp, but it persisted until at least 1910. Not much is known about the town with the exception of Pete Aguerreberry's Eureka mine and camp adjacent to the Harrisburg town site.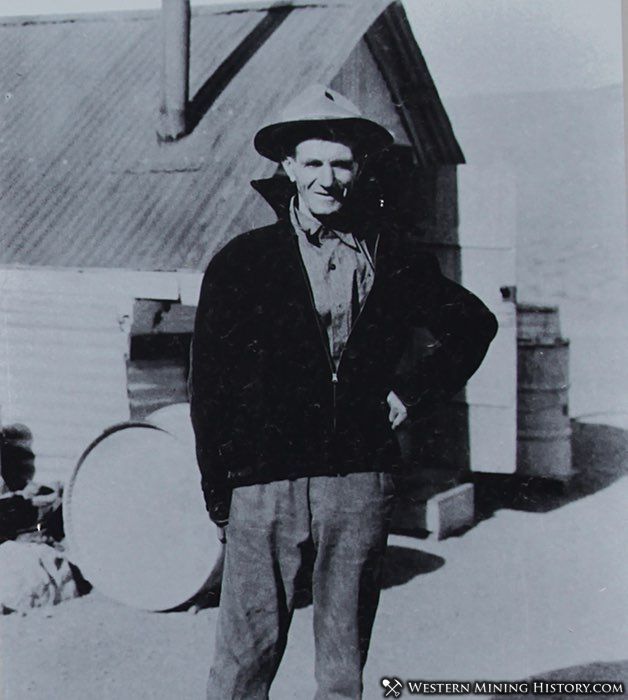 Pete Aguereberry

Aguerreberry would work his claims until his death in 1945. His camp would outlast the town of Harrisburg by several decades.