Johnsville History
Johnsville was the site of very early gold discoveries in California. The area was placer mined as early as 1849, and the Eureka vein was discovered in 1851. Johnsville was formed in 1876, named for William Johns, manager of the Plumas-Eureka mine.
The area suffered from a number of disastrous fires. Part of the town and some of the mines became Plumas-Eureka State Park in 1959. The value of the total output of the district is unknown, and there have been a number of extravagant claims. The author estimates the production to be somewhere between $10 million and $20 million. This was a well-known early-day "snowshoe" or ski resort area.
It All Started With The Gold Rush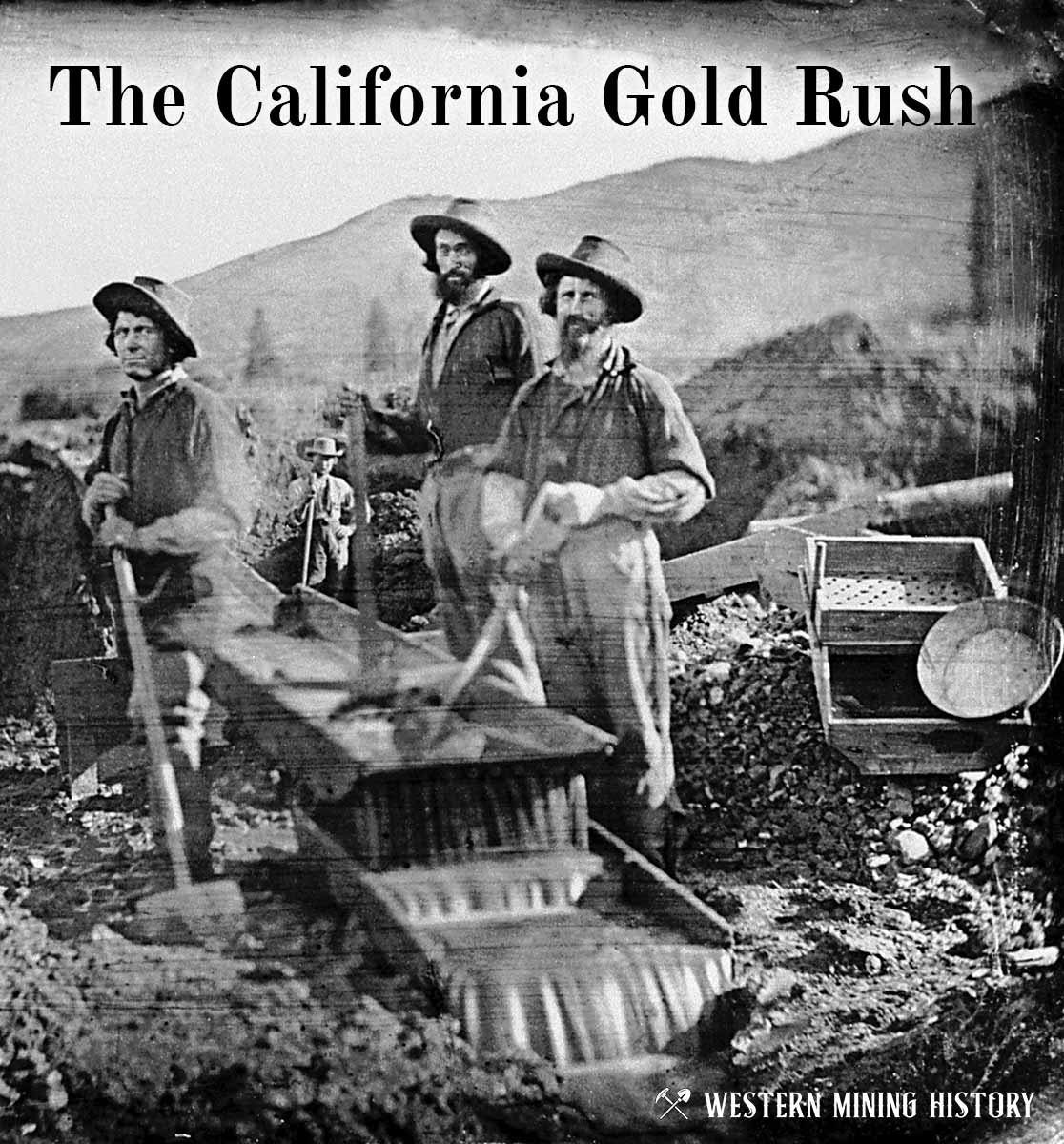 The great California Gold Rush kicked off the entire saga of western mining. Read about it at The California Gold Rush.
California Gold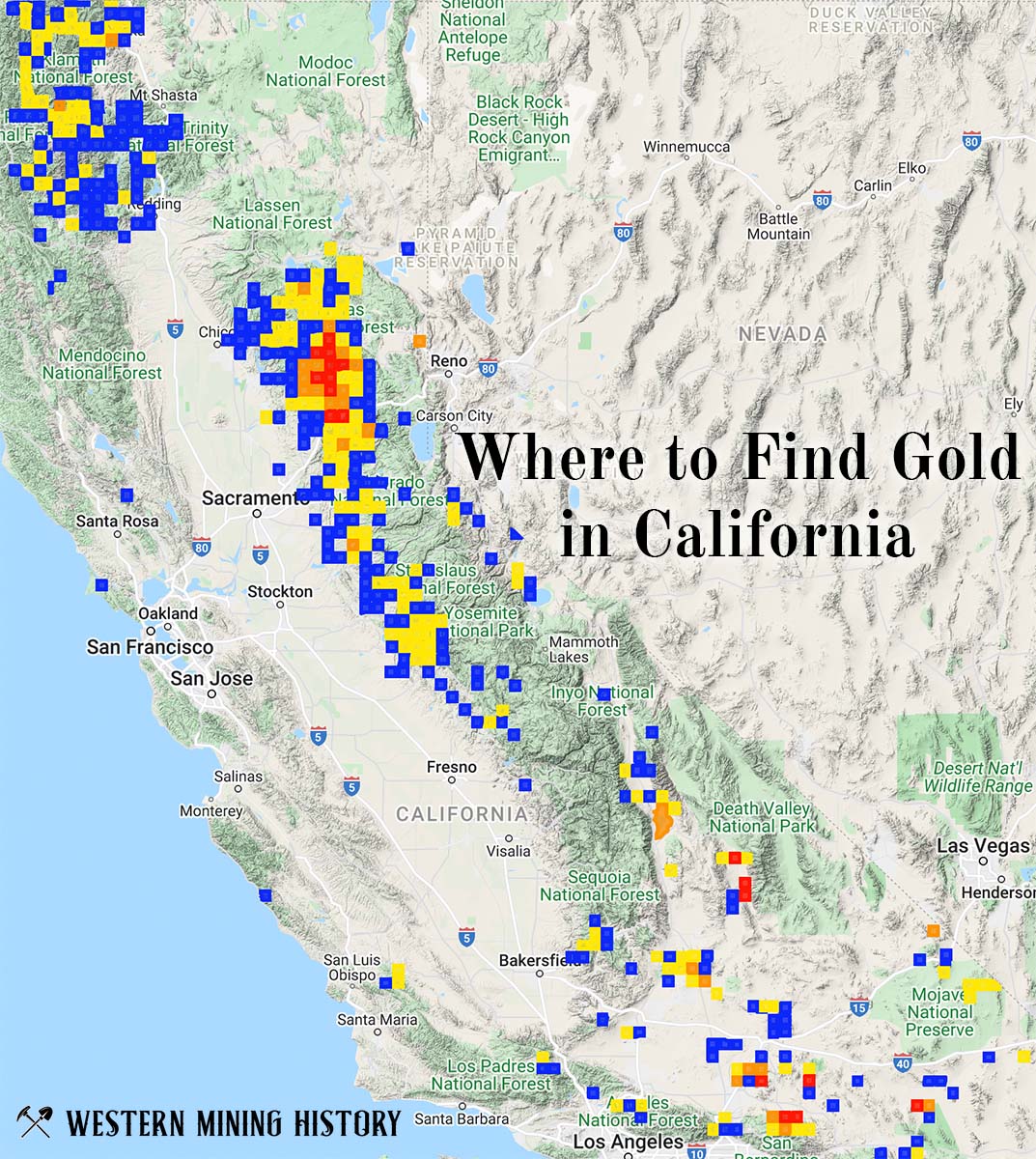 "Where to Find Gold in California" looks at the density of modern placer mining claims along with historical gold mining locations and mining district descriptions to determine areas of high gold discovery potential in California. Read more at Where to Find Gold in California.