Julian History
After the American Civil War, Julian experienced a gold rush. In 1869, A.E. "Fred" Coleman, a former slave, was crossing over what is now known as Coleman Creek, just west of Julian. Seeing a glint of gold in the stream bed, he climbed down from his horse to investigate. Having had previous experience in the gold fields, he retrieved his frying pan and began panning the sands of the creek.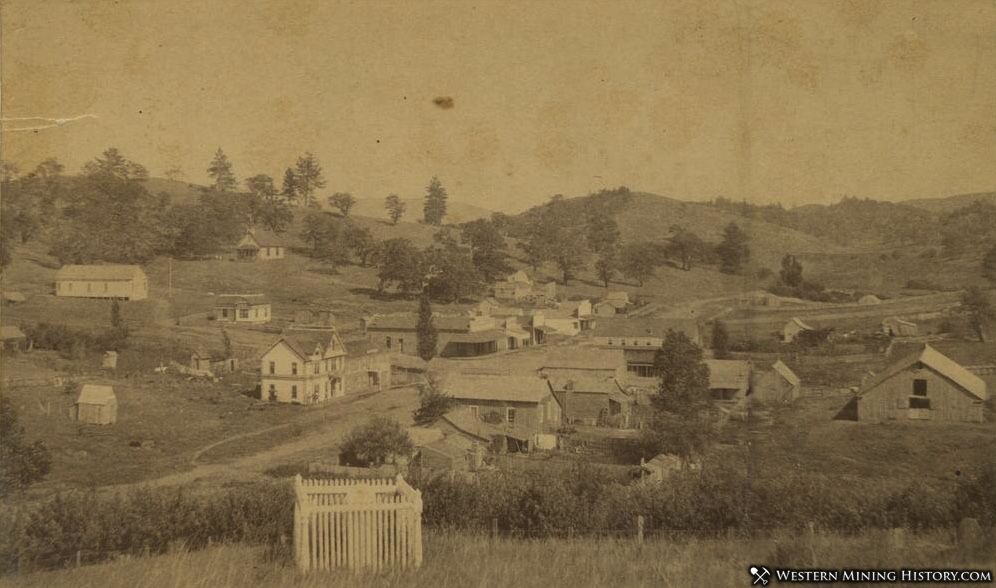 Julian, California 1890
Learning of the find, others tried to trace the gold to its source. On February 22, 1870, the first "lode", or hard rock, mining claim was filed in the Julian area. Since February 22 was President George Washington's birthday, the mine was named the Washington mine. Soon hundreds of anxious men and families were rushing to Julian to stake their claims.
Julian became a tent city overnight. In April 1870, the area's first saw mill was set up and Julian began to take on a more permanent structure. Owners of the Cuyamaca rancho Land Grant claimed (the Cuyamaca Land Float) Julian and its mines were within the Rancho boundaries. In 1873, the courts ruled that the Rancho did not include Julian and the mines.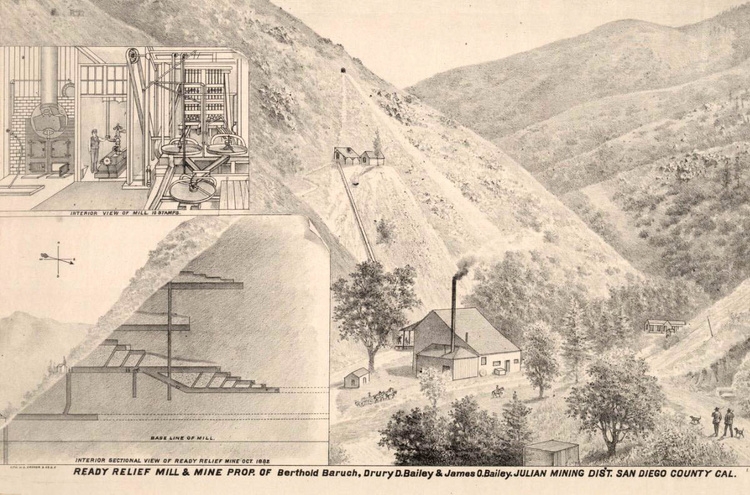 The Ready Relief Mine, San Diego County, as it appeared ca. 1880
While the miners were trying to wrestle the gold from deep within the earth, James Madison brought a wagon load of young apple trees up into the mountains. The fruit trees flourished in the clear, fresh air. Apples are still a big product in Julian, many of which are used for making the world-famous Julian apple pies.

Text courtesy of Wikipedia