Mormon Bar History
Mormon Bar was an important early gold camp in what would become Mariposa County. The town only lasted as long as the placer gold and by most accounts was largely abandoned by the 1870s. No record of a post office exists for the town.
Today Mormon Bar is an unincorporated community outside of Mariposa. The current populated area contains none of the gold-rush era buildings and is only related to the original settlement in name. It is considered a ghost town for the purposes of this site.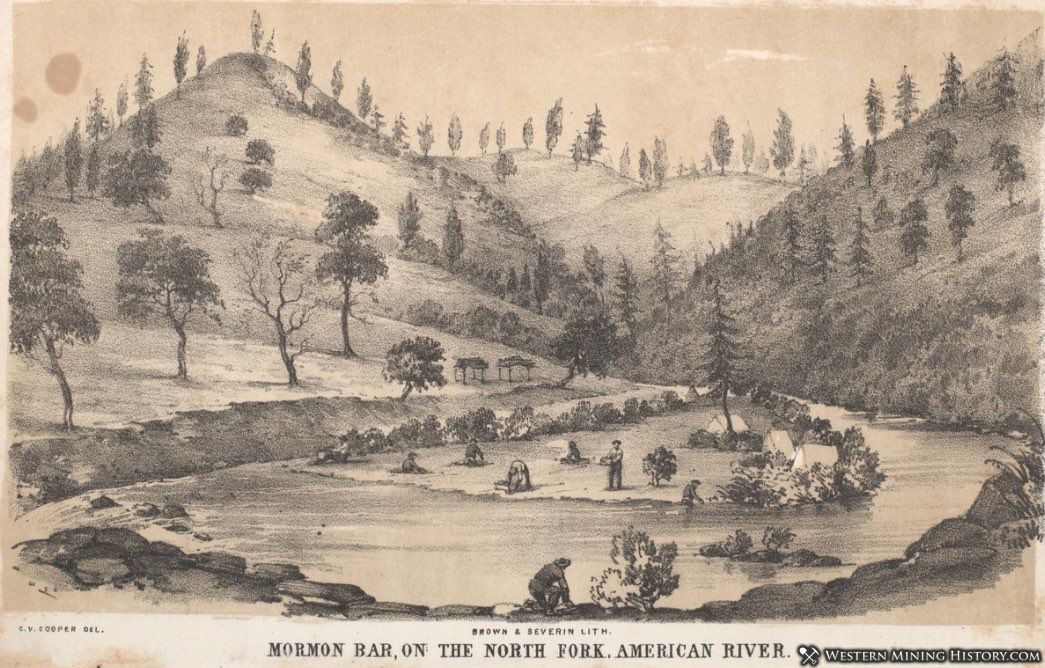 Illustration of Early Mormon Bar
Mormon Bar is California Historical Landmark #323. The rest of the text on this page is from a historical marker.
In 1849, a group of Mormons established a tent encampment near here while searching for land to farm. After an influx of gold miners the Mormons moved on. Next, came thousands of Chinese miners, merchants and farmers. Mormon Bar became the largest Chinese community in Mariposa County boasting a hotel, blacksmith shop, stores and gambling dens.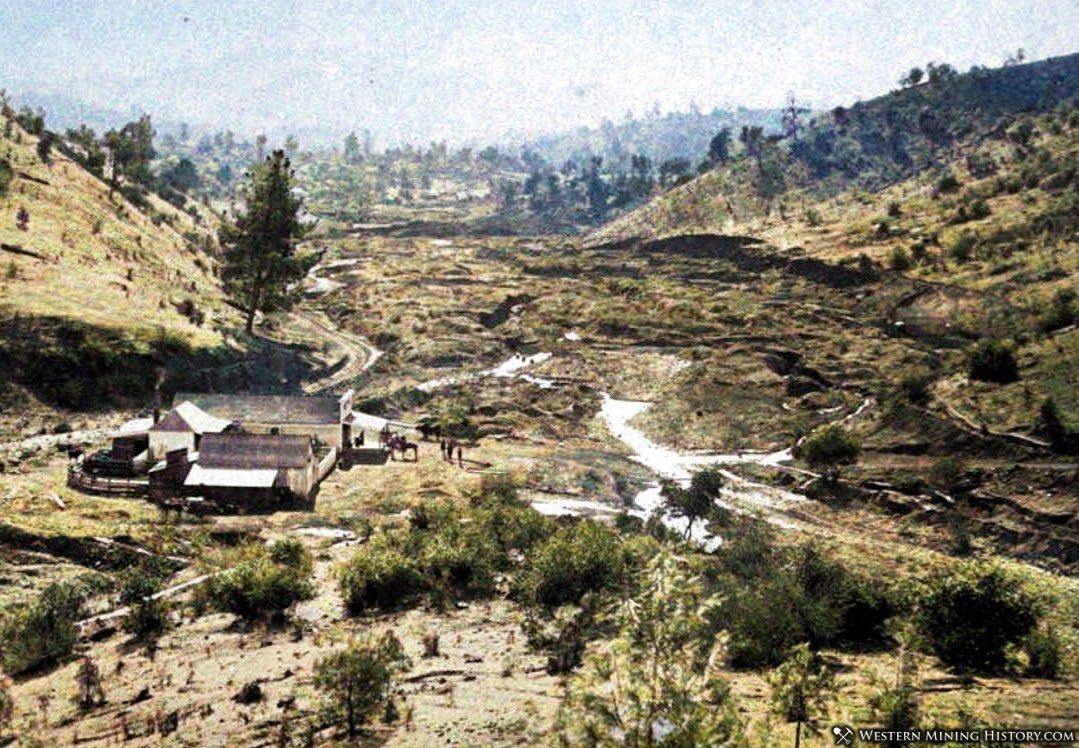 Colorized photo of Mormon Bar 1860
Mormon Bar 1860 election returns reported the Secession candidates defeated the Union candidates 21 to 17. In 1864 President Abraham Lincoln received 11 votes in the Mormon precinct.
Mormon Bar was an important stagecoach stop for travelers to and from Yosemite. Granite used in building the Mariposa jail was quarried near here. Archaeological evidence shows that Native Americans lived in the area long before the Mormons arrived.