Mariposa History
I was unable to find historical information on Mariposa, so I have included this description of Mariposa County for now:
Mariposa County is located at the southern end of California's Mother Lode region. During the Gold Rush great quantities of the prized mineral were found and extracted, first in local stream-beds and later in hard rock mines. One of the most notable beneficiaries of this wealth was the famed explorer and 1856 Republican presidential candidate, John C. Fremont, for whom the local hospital is named. (Jessie Street, in the town of Mariposa, is named for Fremont's wife, Jessie Benton Fremont, who came to Mariposa to live with him.)
Many aspects of the area's mining history are depicted in exhibits at two local museums: the Mariposa History Museum, located in the town of Mariposa; and the California Mining and Mineral Museum, located at the Mariposa Fairgrounds (2 miles east of Mariposa on Highway 49).
Text courtesy of Wikipedia.org
It All Started With The Gold Rush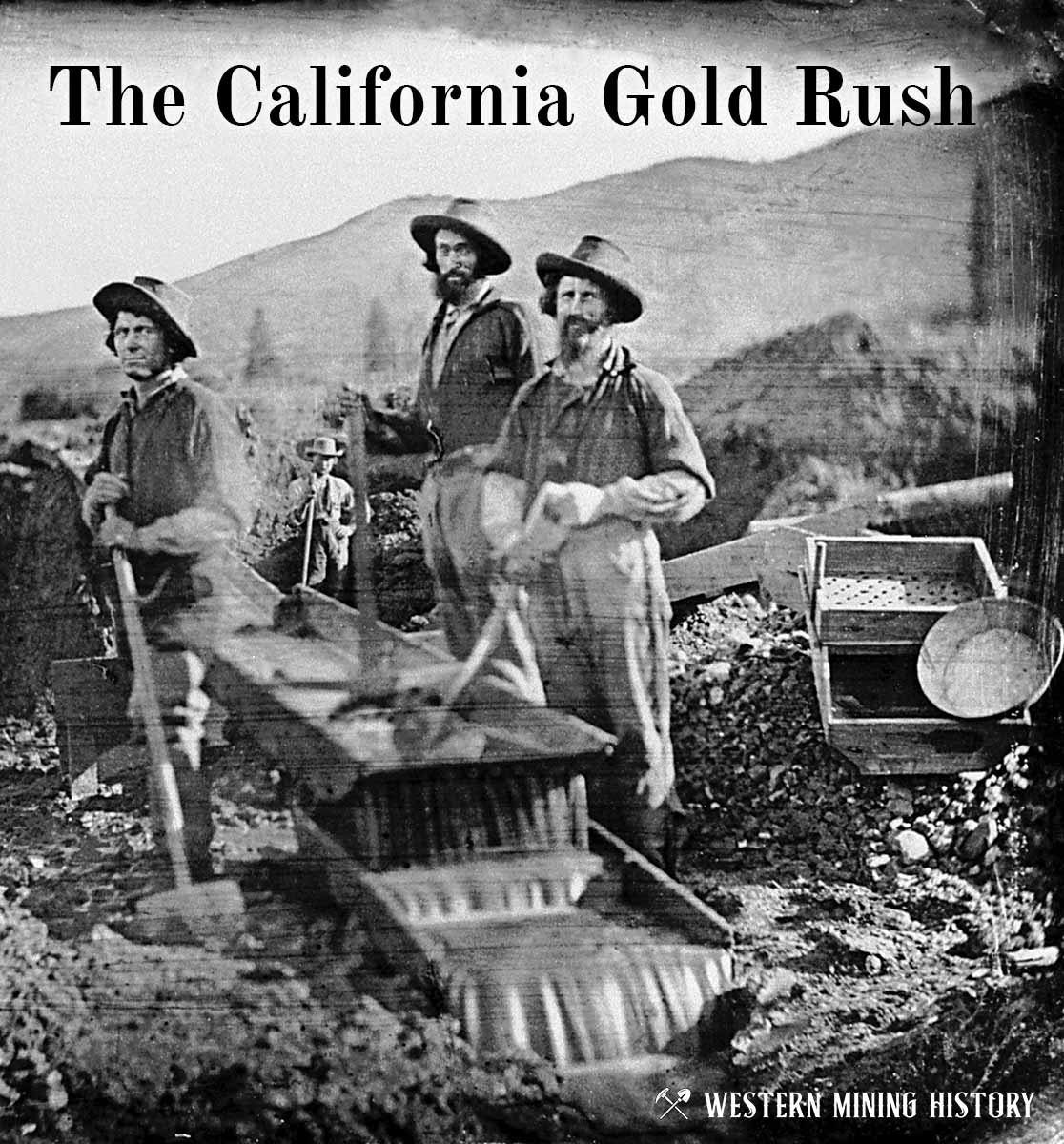 The great California Gold Rush kicked off the entire saga of western mining. Read about it at The California Gold Rush.