Nevada City Details
Date Settled: 1849
Current Population: 3,032
Peak Population: 10,000
Primary Mineral: Gold
Nevada City History
First settled in 1849, Nevada City is one of the oldest of the Gold Rush towns. The settlement was known by several names until the name Nevada was selected in 1850. In 1861, the creation of the territory of Nevada once again prompted a name change and Nevada City became the final name of the town.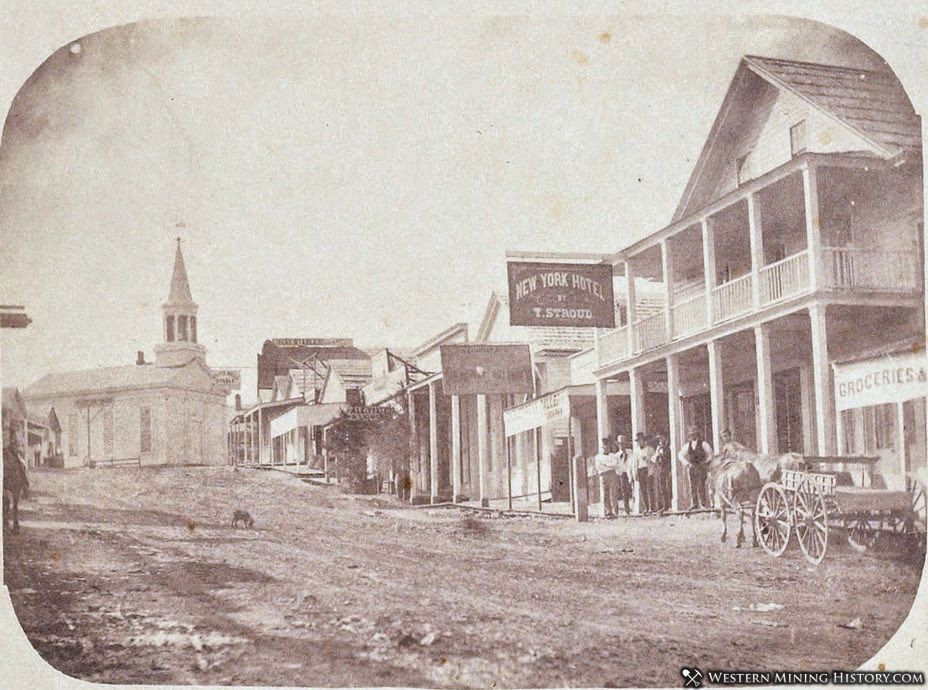 Nevada City, California ca 1856
A prosperous mining town, Nevada City became Californias third largest city with over 10,000 residents. Nevada City became the most sophisticated of the gold rush mining camps. New England moral influence, and able leadership from early settlers resulted in a relatively lawful town in contrast to the lawless camps of the time.
George Hearst had his first mining success at the Lecompton mine above Nevada City. He took the profits from the Lecompton mine and followed the silver rush to Nevada, where he made a vast fortune on the Comstock Lode.
Another noteworthy development that took place in Nevada City was the invention of the Pelton wheel. Lester Allan Pelton designed the wheel at the Miners Foundry in 1879. The Pelton wheel revolutionized hydroelectric power generation and is still used today.
Nevada City is Californias best preserved mining town. Hundreds of 1800's era buildings and victorian homes make this a town well worth visiting.
Premium members have access to Google dynamic maps. Click here to read about recent changes to the maps