Nevada County, California is one of the West's top gold producing regions. With over 600 active placer claims, it makes number 2 on our list of top counties to find gold. The County also has around 150 active lode claims.
WMH Mine Discovery Tools for Google Earth are available for Nevada county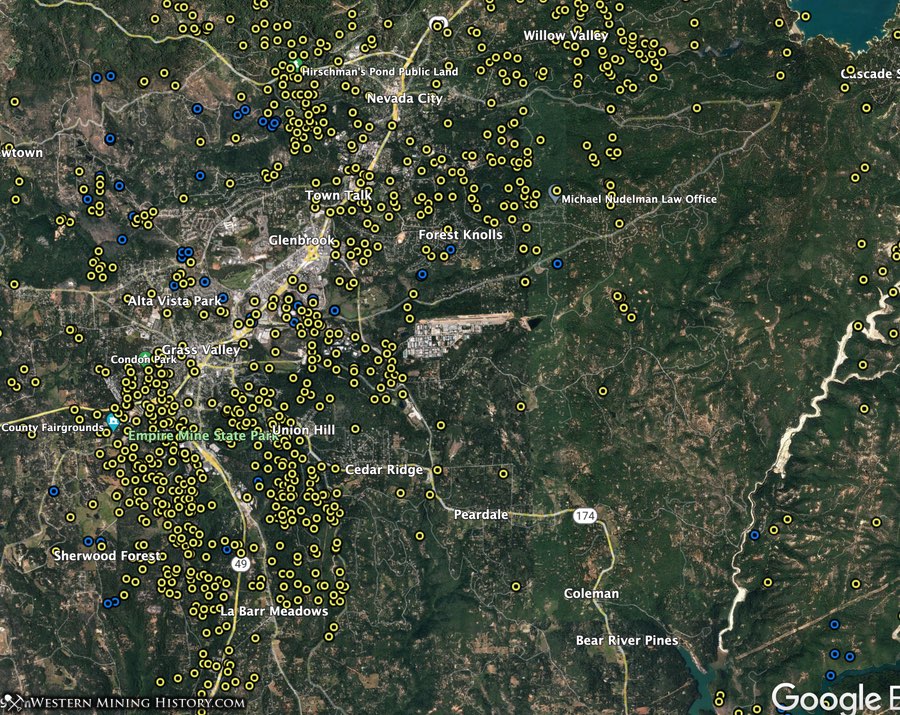 Distributions of mines in Nevada County

Nevada County has 2,194 mine records in the USGS MRDS database. Gold mines are overwhelmingly the most common mine type, with 1,955 mines being listed with gold as a primary commodity.

The lode mines of the Grass Valley and Nevada City districts were the most productive in the state. The Empire Mine is California's largest single gold producing mine, which was also one of the nations longest lived mines having operated continually between 1850 and 1940.

Nevada County has thirty three gold mines that the USGS identifies as significant producers, which is notable given that it is not uncommon for many counties in the West to have no mines considered significant.

Nevada County contains at least 15 historically important gold mining districts.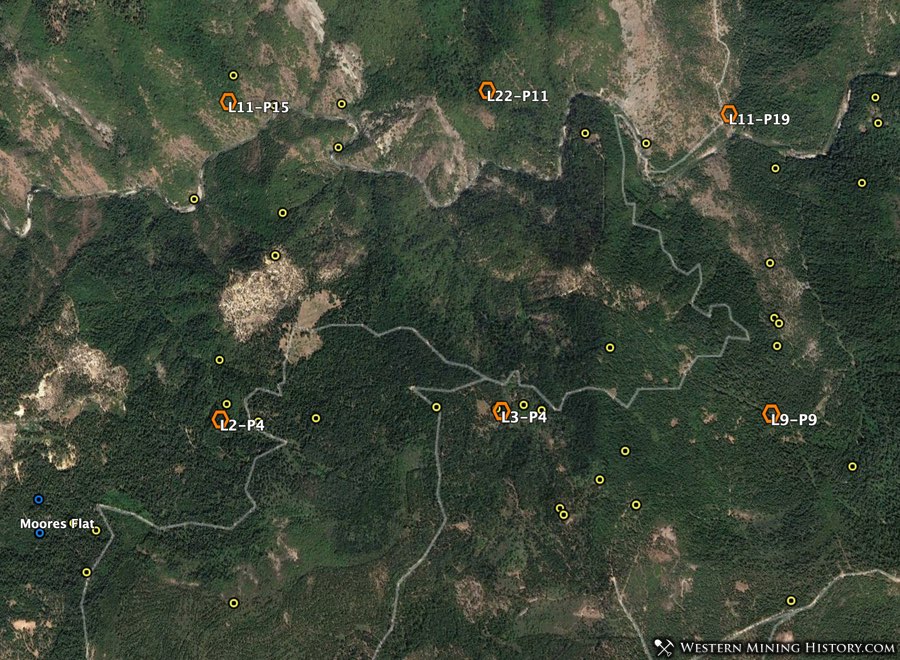 Nevada County still has active mining areas with many mining claims. Numbers like L11-P19 indicate 11 lode claims and 19 placer claims in that PLSS section (at the time the reference claim data was created). Image is from the WMH Mine Discovery Tools