Sutter Creek History
Sutter Creek, known as the "Jewel of the Mother Lode," was named after John Sutter, who sent a party to the area in 1846 in search of timber. Sutter logged this area for awhile before heading back to his fort.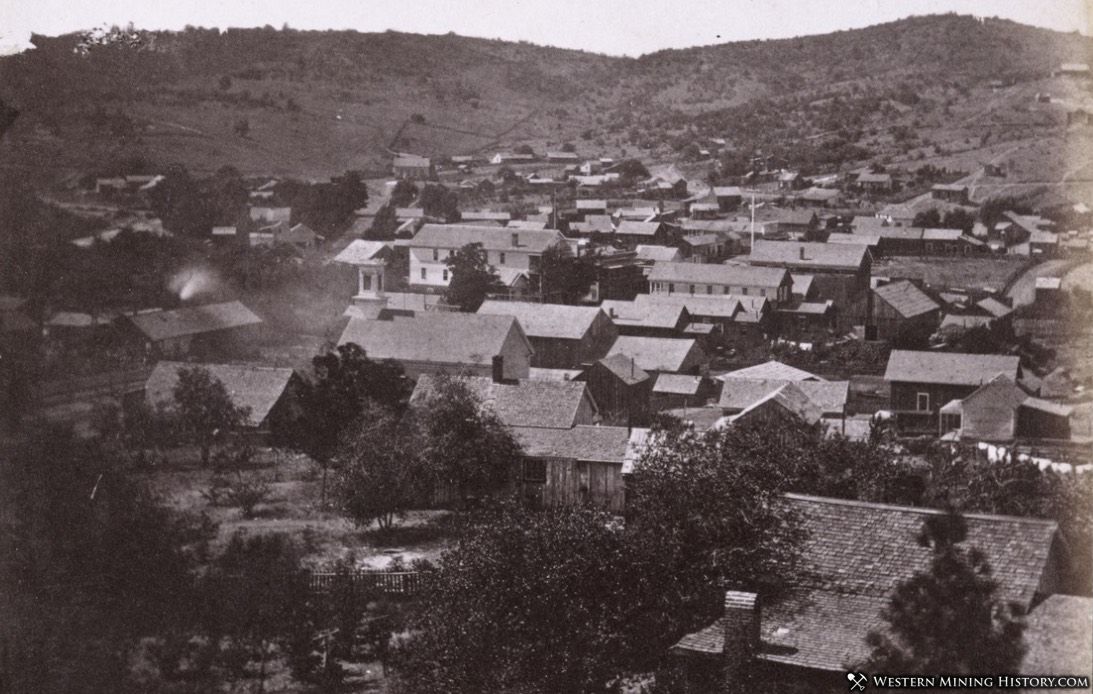 Sutters Creek, California ca 1860s
His discovery of gold at nearby Coloma in January of the year 1848 triggered the California Gold Rush. After all his workers left him to go on their own hunt for gold, Sutter moved to Mormon Island with a couple of hands. After about 2 weeks miners started flooding the island and then Sutter and his hands made their trek to Sutter Creek. Sutter said that, " I broke up the camp and started on the march further south, and located my next camp on Sutter Creek, now in Amador County, and thought that I should be there alone. The work was going on well for a while, until three or four traveling grog-shops surrounded me, at from one-half to ten miles distance from the camp. Then, of course, the gold was taken to these places, for drinking, gambling, etc., and then the following day they were sick and unable to work, and became deeper and more indebted to me, particularly the Kanakas."
Shortly after this happened Sutter moved out of Sutter Creek and back to his fort. After this Sutter Creek became a destination for fortune hunters. Although plenty of gold was found here, quartz was discovered in 1851 and that became the mainstay of the local economy for many years. In the year 1854 Sutter Creek became a town. In 1932 the Central Eureka mine, discovered in 1869, had reached the 2,300-foot level. By 1939, it was the best-paying mine at Sutter Creek.
With the prosperity brought by quartz mining, Sutter Creek became a boom town. Many of the original brick buildings are still standing, as well as some of the mansions built by the wealthier residents. Leland Stanford was one of Sutter Creek's most famous residents.
The mines continued operations until 1942 when most gold mines were closed for man power in the war effort. The Central Eureka mine re-opened after the war and then shut down for good in 1951. Today, Sutter Creek is a tourist town with many shops and restaurants.

- Wikipedia.org
It All Started With The Gold Rush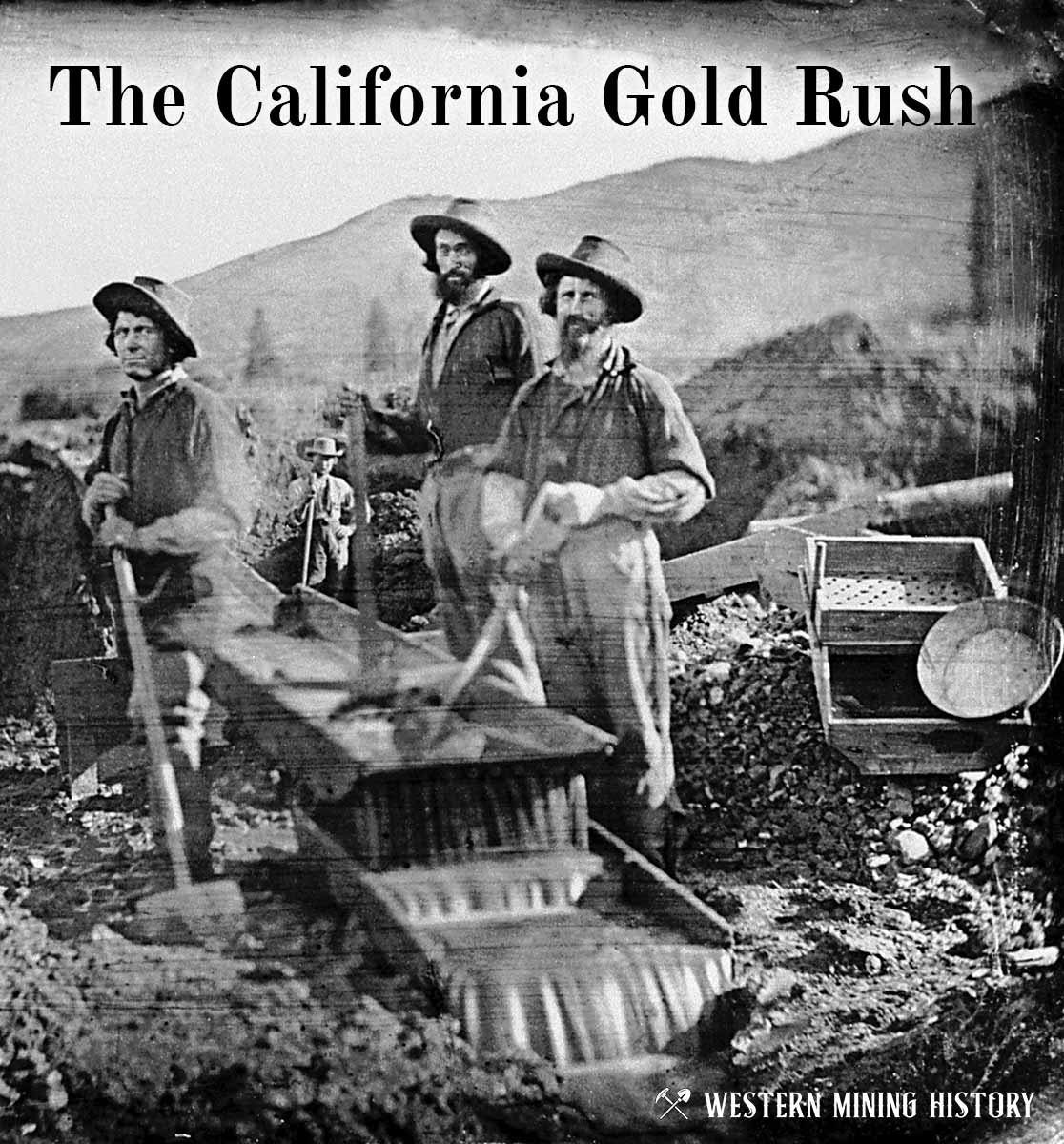 The great California Gold Rush kicked off the entire saga of western mining. Read about it at The California Gold Rush.
California Gold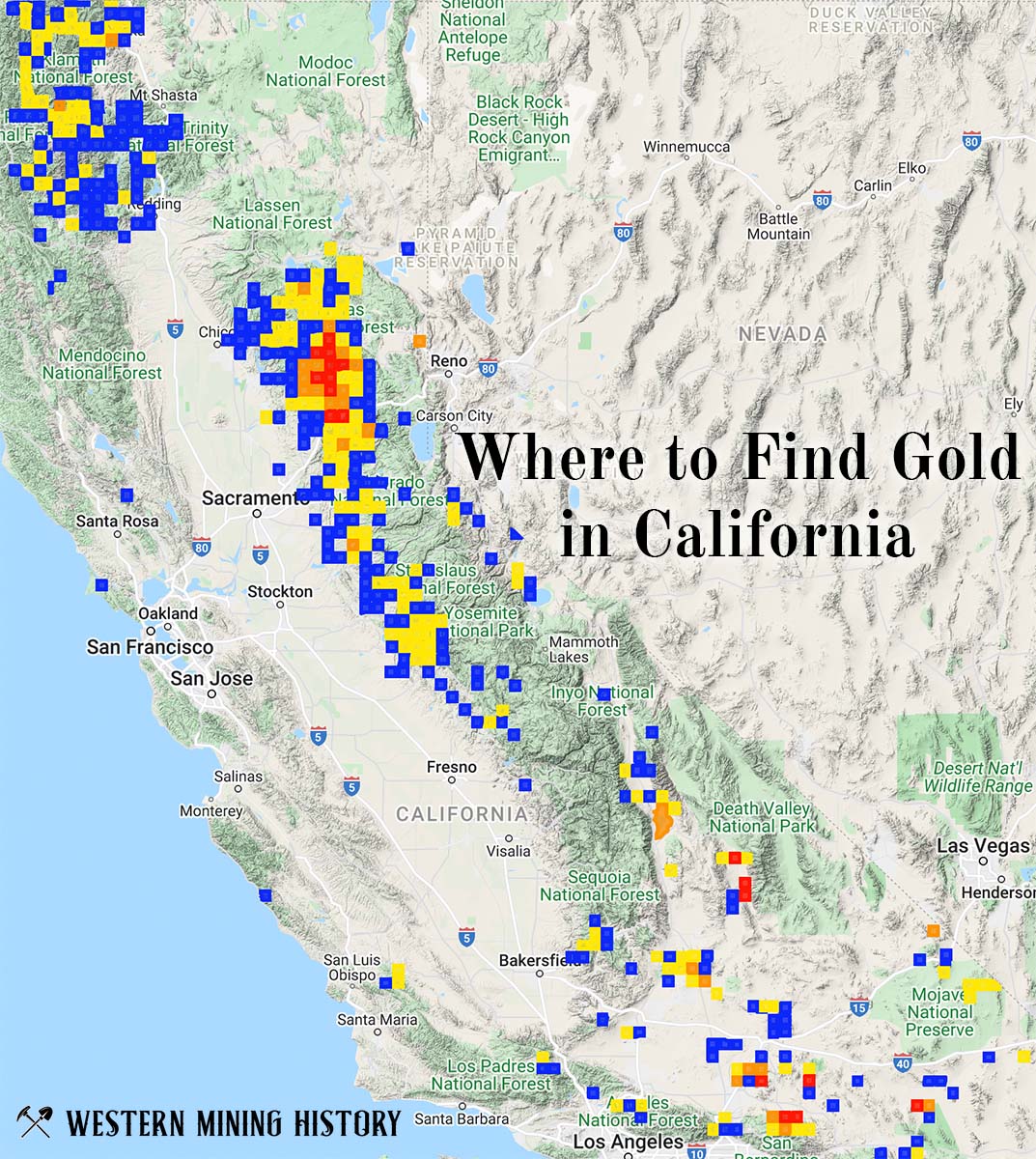 "Where to Find Gold in California" looks at the density of modern placer mining claims along with historical gold mining locations and mining district descriptions to determine areas of high gold discovery potential in California. Read more at Where to Find Gold in California.