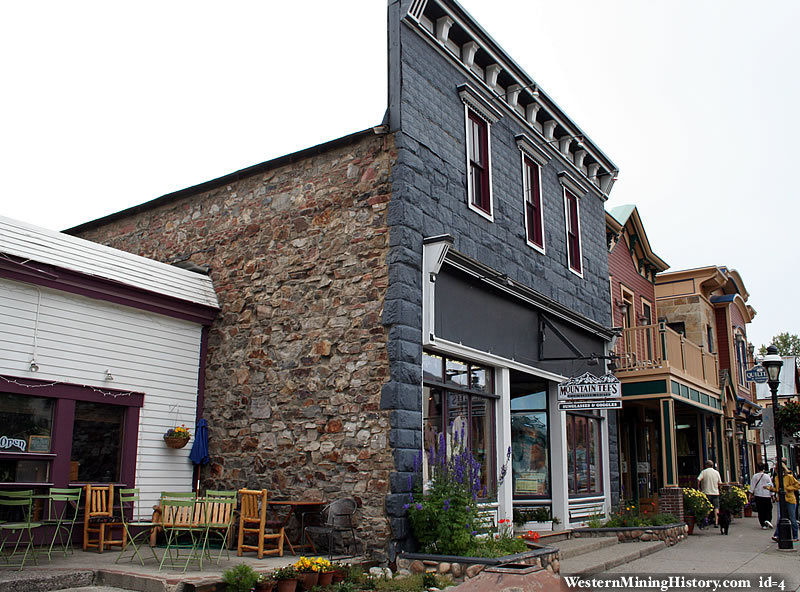 Breckenridge Details
Date Settled: 1859
Current Population: 3,182
Peak Population: 3,182 (current)
Primary Mineral: Gold
Map: View on Google Maps
Breckenridge History
Gold was discovered along the Blue River at Breckenridge in 1859, one of Colorado's earliest discoveries. The town of Breckinridge (note the spelling - "i" instead of "e") was named after vice president John Cabell Breckinridge. Just two years later, as the Civil War loomed, pro-Union citizens renamed the town Breckenridge by changing the spelling of the name - they didn't want to be associated with the South sympathizing Vice President.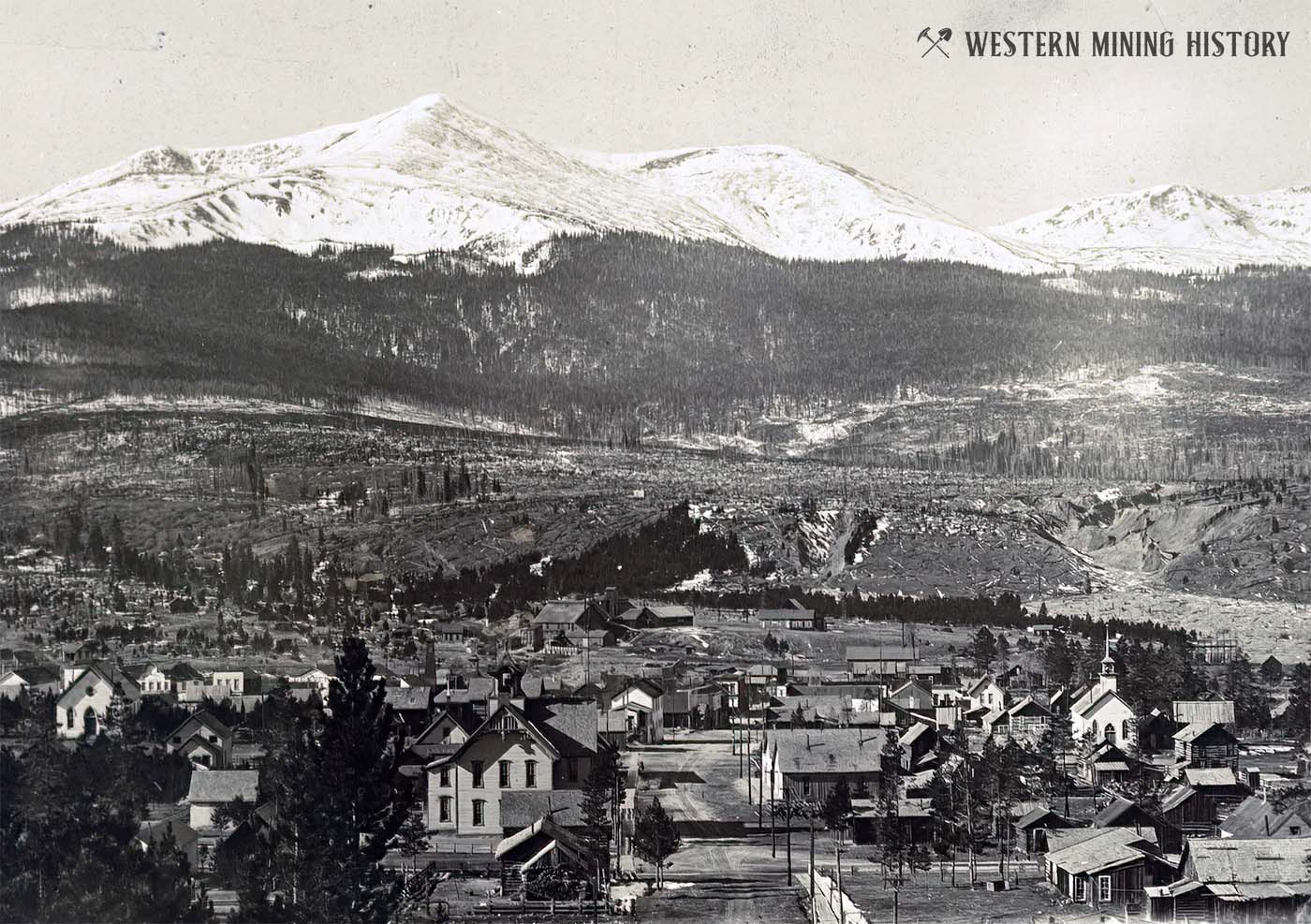 Breckenridge, Colorado 1890s

Breckenridge was primarily a placer mining district in its early years. During the 1860's as the placers ran out and the Civil War raged, Breckenridge's population began to dwindle. Larger scale hydraulic mining sustained the industry until the late 1870's when hard-rock mining took over.

Large scale hard-rock mining, and Breckenridges role as a supply center for the surrounding area, resulted in a new era of prosperity for the town. Mining companies returned to the placers in 1898 with the first of the floating gold dredges. Dredging of the river bed destroyed much of the original town site - including many of Breckenridges early historic buildings. Dredging finally ended at the onset of World War II, signaling the end of the mining industry in the area. Breckenridges population declined to approximately 250 people after the war.

1961 was the year that Breckenridge's first ski hill was built. Today Breckenridge is one of Colorado's largest resorts and is once again a boom town.