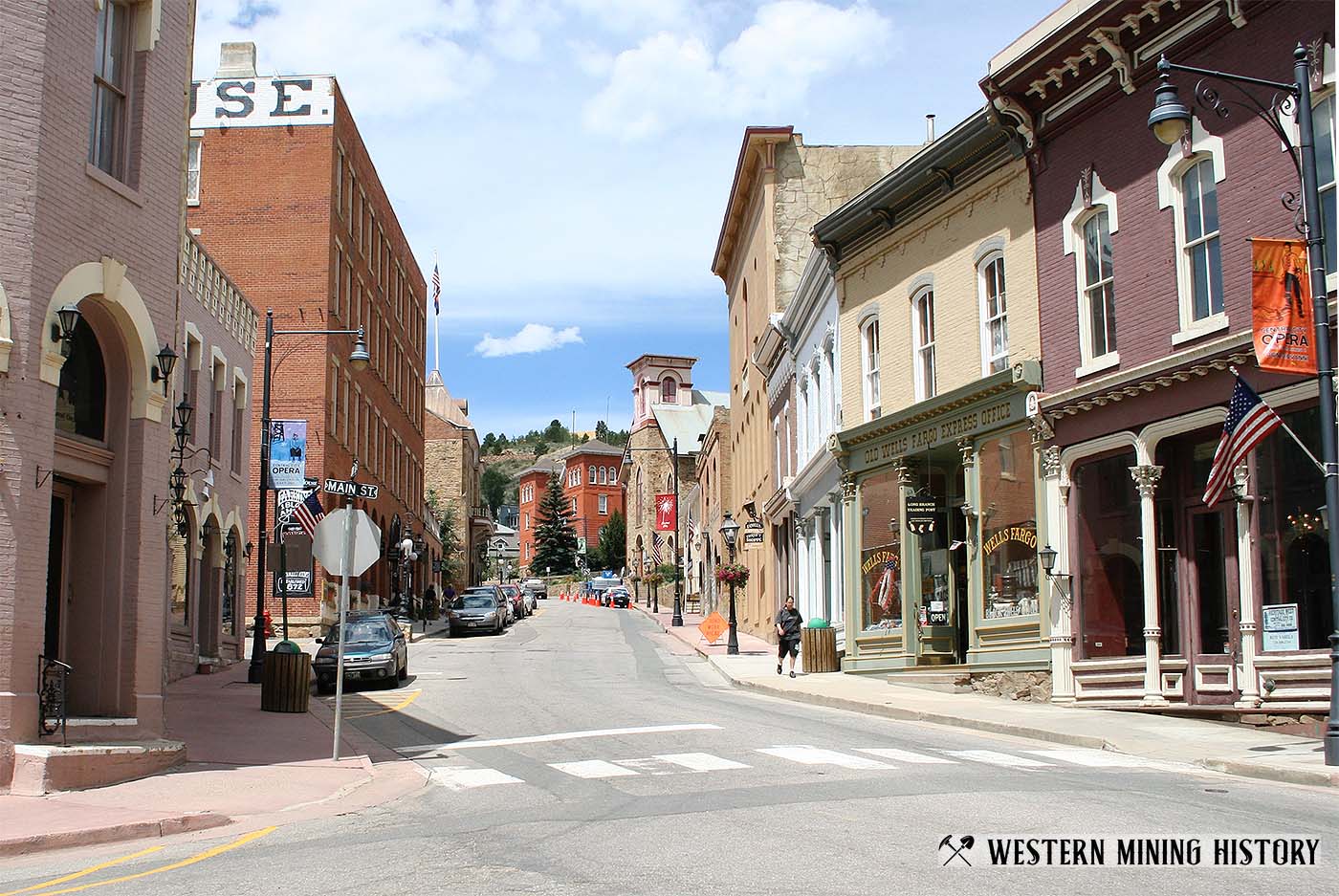 Central City Details
Date Settled: 1859
Current Population: 515
Peak Population: ~10,000 (reports vary widely)
Primary Mineral: Gold
Central City History
In 1859 John Gregory discovered gold in what became known as "Gregory's Gulch", near the present day site of Central City. The Gregory's Gulch discovery is among the very first important gold discoveries in Colorado. Placer deposits were quickly exhausted and replaced by underground mining operations.
Central City was at the center of what became known as "The Richest Square Mile on Earth". This mining district also included the closely spaced towns of Black Hawk and Nevadaville, both just a mile from Central City. Gilpin county is said to have over 17,000 mining claims.
The ore deposits of Colorado were complex and required smelting processes that weren't available in the early days of the Colorado gold rush. The result was that mining in many districts waned throughout the 1860's and early 1870's, and many disillusioned miners returned to their homes back East.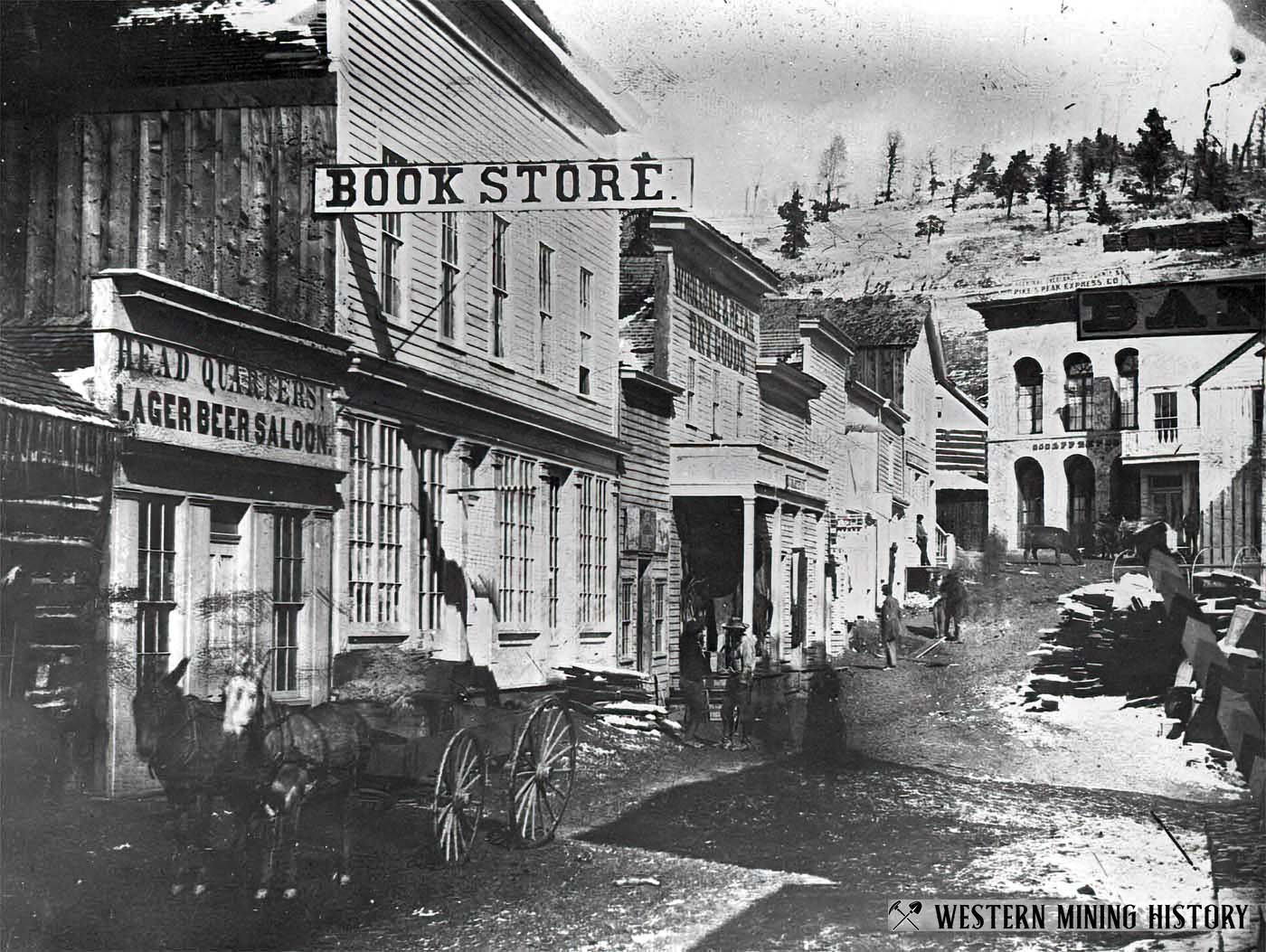 Main Street - Central City 1862
Throughout this difficult time, the mines of Central City became the steady producers for the entire state of Colorado - surviving many recessions that hit other areas of the state. This long history of steady production, and the overall richness of the ore deposits in the area, resulted in Central City growing up as quite a metropolitan city by mining town standards. The results can still be seen today in scores of well preserved 1800's era buildings and Victorian Homes.
Like many old mining towns, Central City City fell on hard times during the latter half of the 20th century. Gambling was legalized in 1991 which has revitalized the local economy and turned Central City into a tourist center.
Premium members have access to Google dynamic maps. Click here to read about recent changes to the maps