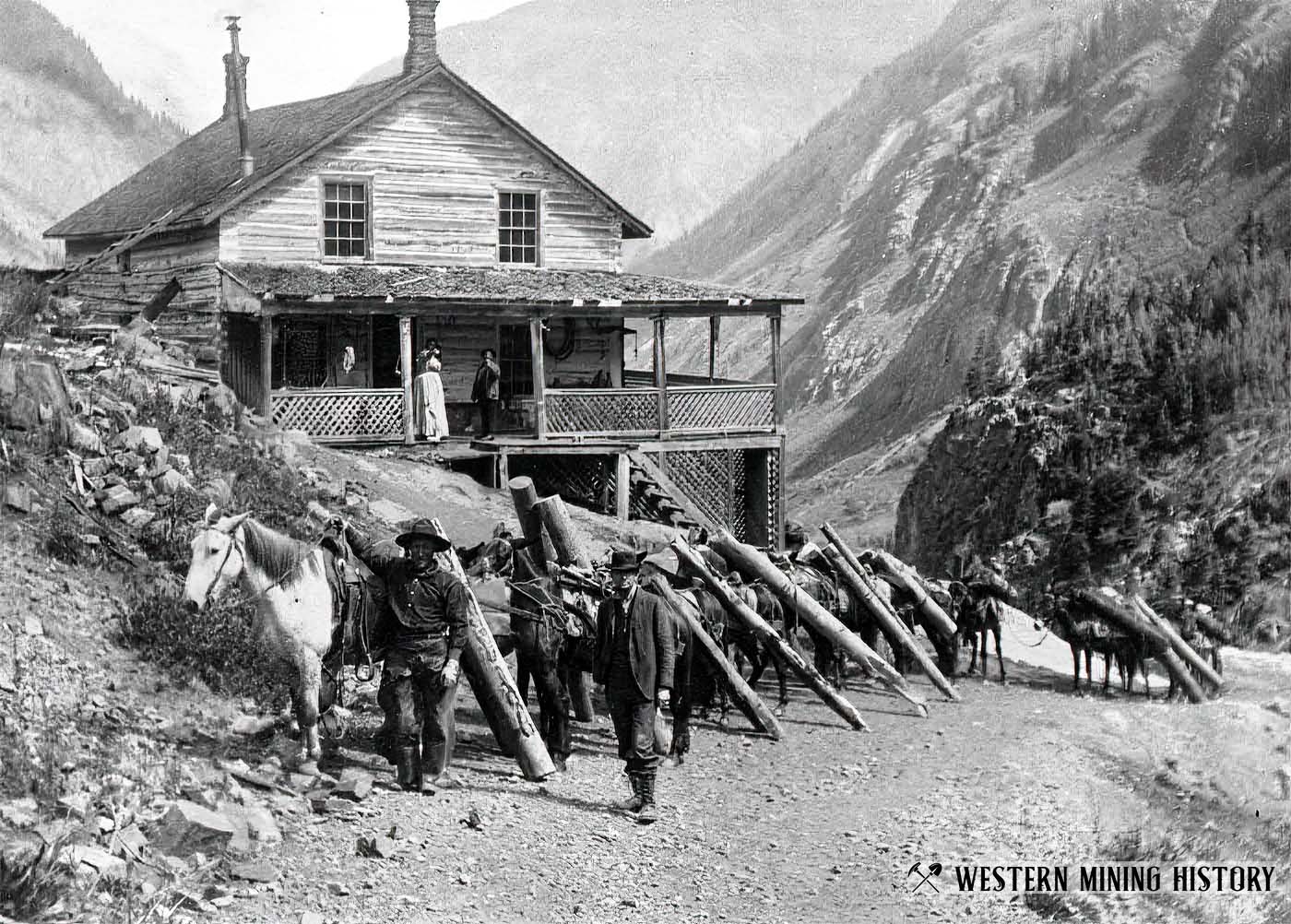 Highland Mary Details
Date Settled: 1870s
Current Population: none
Peak Population: Around 200
Primary Mineral: Copper, lead, zinc, silver
Map: View on Google Maps
Highland Mary History
Highland Mary, similar to nearby Niegoldstown, was an early stop on the Stony Pass toll road as well as a thriving mining settlement. Highland Mary had a post office from 1878 to 1885.
The 1885 publication Crofutt's Grip-sack Guide of Colorado gives a brief description of Highland Mary:
"Highland Mary-San Juan county, is a small mining town, on Cunningham gulch, nine miles west from Silverton. Here are located some of the most valuable mines in the San Juan country, and also one of the most complete works for ore treatment."
"The Highland Mary mine, that runs from $300 to $500, is the chief among a score or more that approximate it closely. The ores are an argentiferous galena, with grey copper of high grade, some select ores running as high as $5,000 per ton. The vein is 15 feet between gangue walls, and contains a rich pay streak of 15 to 22 inches."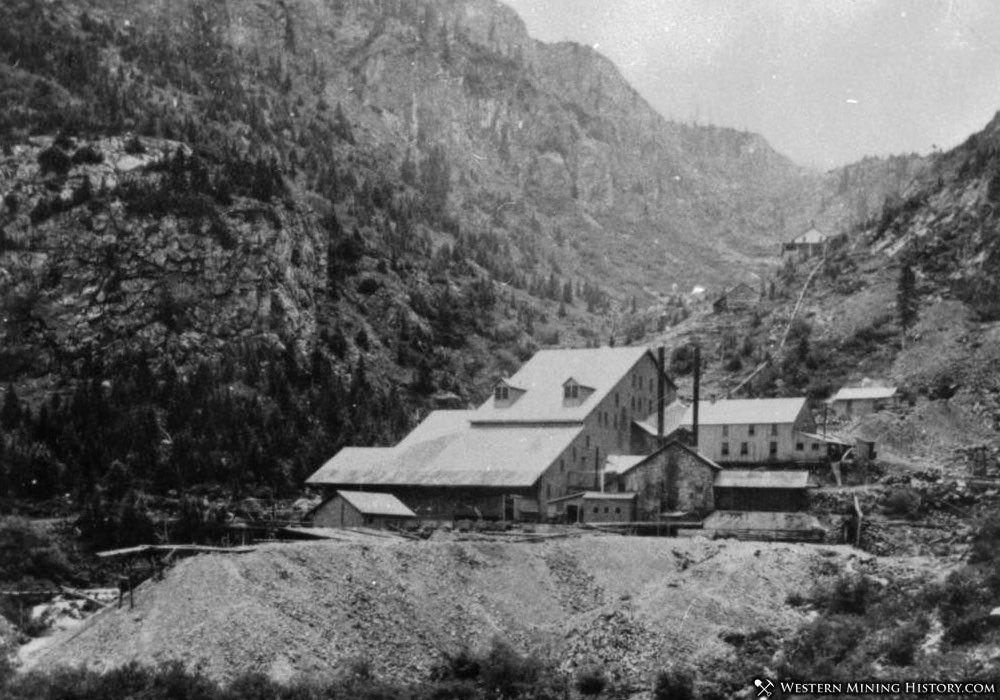 Highland Mary Mill ca. 1910
Highland Mary kept a post office for several years longer than Neigoldstown, likely do to strong production from the Highland Mary mine, one of the districts top producers.
Highland Mary endured as a mining camp for decades after its post office closed, largely due to the long and steady production of the Highland Mary mine. Today Highland Mary is a ghost town.