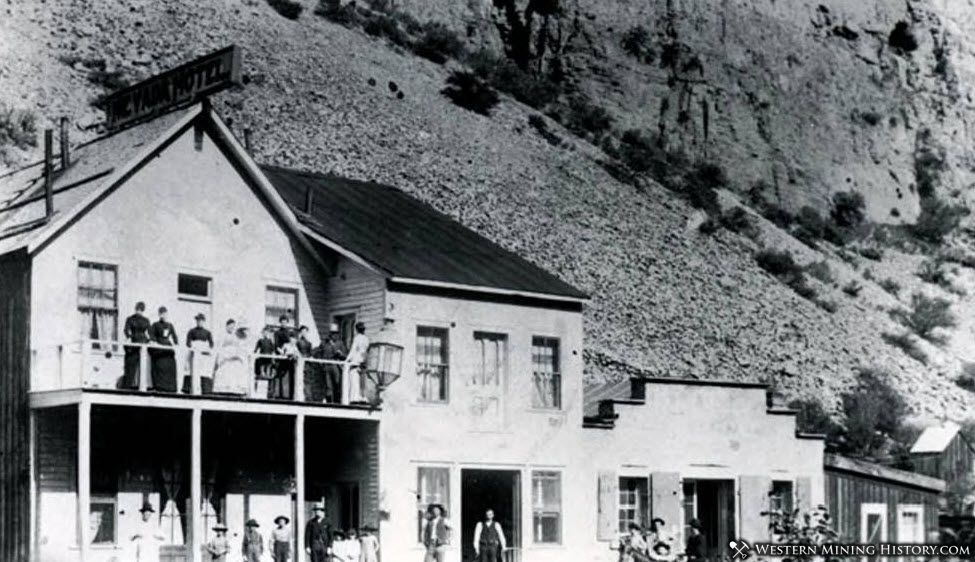 Bayhorse Details
Status: Ghost Town
Date Settled: 1864
Current Population: none
Peak Population: ~300
Elevation: 6,178 Feet ( 1,883 meters)
Primary Mineral: Gold, Silver
State: Idaho
Gallery: View 1 Bayhorse, Idaho Photos
Bayhorse Description
The Bayhorse mining area deposits were first noted in 1864 by a prospector traveling (with two bay horses) through the mountains along the Salmon River. In 1873, the first lode claim was located, and in 1877, a major lead-silver vein was discovered at the Ramshorn Mine. By 1878, a considerable rush to the area had begun, and the Beardsley Mine had gone into production. In 1880, a 30-ton smelter was constructed, and within two years charcoal kilns were constructed to provide the smelter with a local fuel source. By this time, the town of Bayhorse had a population of about 300 and a complex of substantial, permanent buildings.

In 1883, an aerial tramway was constructed at the Ramshorn mine to transport ore down to wagons which served the smelter. The smelter was closed in 1889, reopened briefly in 1893 and 1894, but by 1897 was permanently closed and later dismantled (Idaho State Historical Society, 1980). Production continued from the Bayhorse mines until 1925, with ore being transported to the smelter in Clayton, Idaho. A mill was constructed and limited operation began in 1951.

Total production for the area has been estimated at more than $10 million (Alt, et al, 1989), including approximately 200 oz. gold, 6.3 million oz. silver, 6.6 million lb. copper, 37 million lb. lead, and 39,000 lb. zinc.

Preceding text from the Idaho Department of Environmental Quality

The privately owned town was added to the Nation Register of Historic Places in 1976. In 2006, the state purchased the site and included it in the Land of the Yankee Fork State Park.