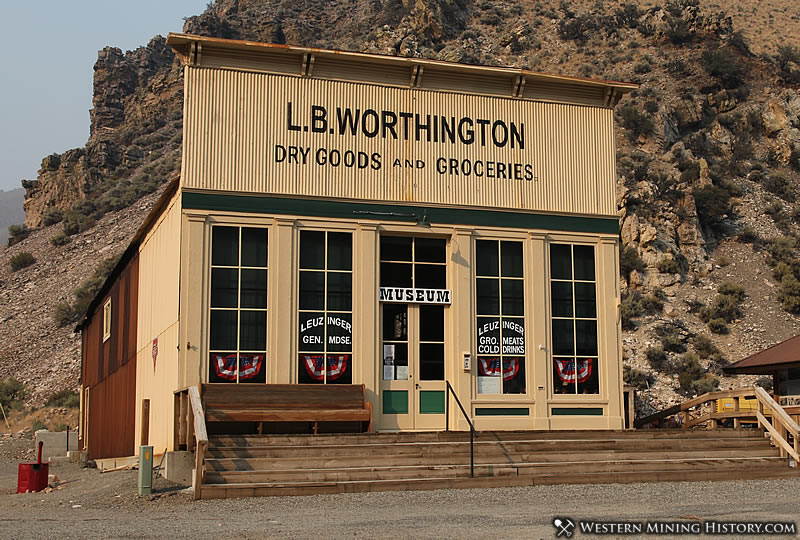 Clayton Details
Date Settled: 1880
Peak Population: na
Primary Mineral: Silver
State: Idaho
Clayton Description
With backing from the Idaho Mining and Smelter Company of Omaha, J. E. Clayton built a smelter at this location in 1880.
With the completion of the smelter and a company store, the town grew. The area's mines brought people from Italy, England, China, and other parts of the world to Clayton. The town had its own brewery. Ice was cut from the smelter hole, stored in the ice house, to provide cold beer during the summer months.
The horse economy of the day required blacksmiths, mule packers, freighters, wheel makers, and ranchers to support it. The miners also needed saloons, hotels, and cafes.
The Idaho Mining and Smelter Company sold it interest in the area's production to the Ford Motor Company in 1926. The Ford Company was also mining the lead, which is found along with silver, for its car batteries. The Ford Company consolidated mining claims in the area and continued operations here until 1946 when it sold interest to the Clayton Silver Mine.
Text from a sign in town