Clayton History
Clayton was established in 1880 with the construction of a smelter at the site. The town's namesake was J.E. Clayton, who built the smelter with the backing of the Idaho Mining and Smelter Company.
Unlike nearby Bayhorse, which grew quickly due to it's position near large and productive mines, Clayton was primarily a smelter town serving a single facility. Clayton remained a modest sized town of a few dozen people for most of the 1880s.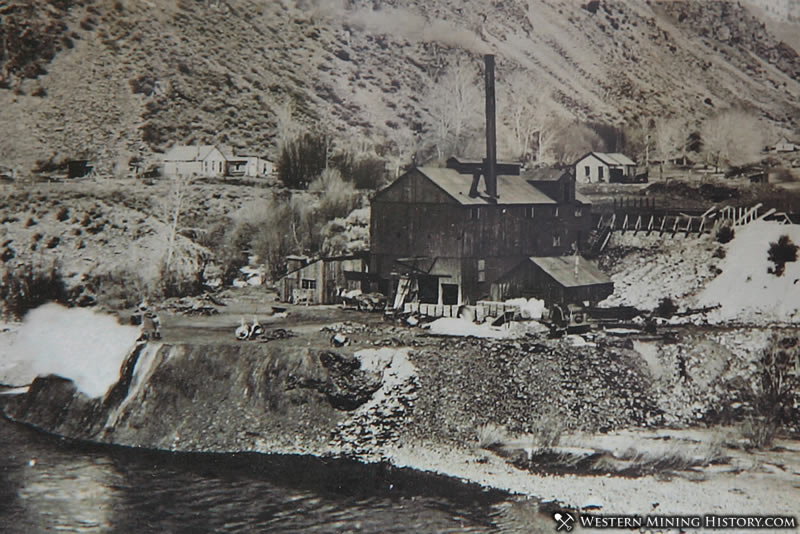 Historical Image of the Clayton Smelter
Despite Clayton's small population, the town still managed to support two general stores and a brewery.
Without large mines nearby, Clayton's smelter often just ran for the summer season, servicing smaller mines from the area.
By 1889, Clayton was providing smelting services for more area mines and the town was growing. The smelter's capacity was doubled to 60 tons.
From 1900 to 1902, Clayton's bullion production averaged over a million pounds per year, mostly in lead but including over 100,000 ounces of silver.
The following photo from an interpretive sign at Clayton is titled "217,000 lbs of silver bars at the smelter 1912." I believe that this photo is mislabeled and that these are lead bars.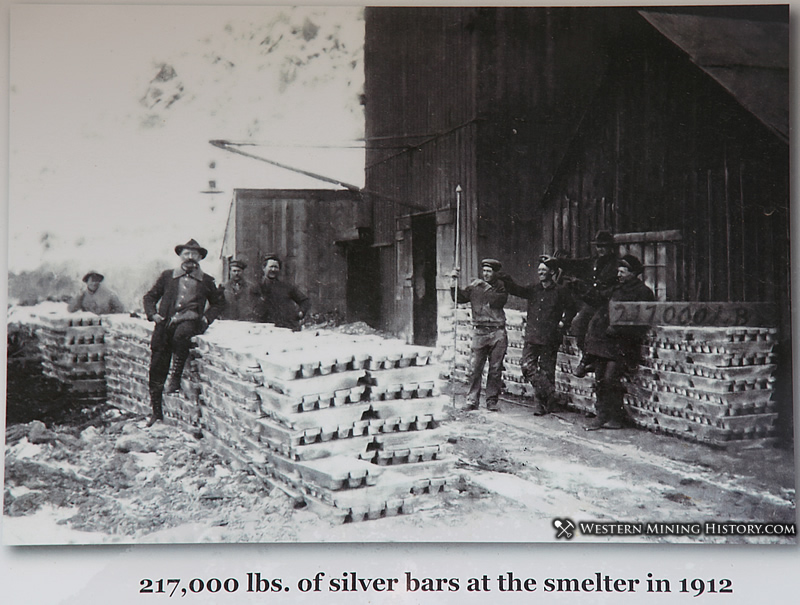 Showing off the product at the Clayton Smelter. Note that although the interpretive sign stated that these were silver bars, they were almost certainly lead bars
The Idaho Mining and Smelter Company sold its interest in the area's production to the Ford Motor Company in 1926. The Ford Company was also mining the lead, which is found along with silver, for its car batteries. The Ford Company consolidated mining claims in the area and continued operations here until 1946 when it sold interest to the Clayton Silver Mine.
While Clayton was primarily a smelter town, it also served as a supply center and miner's home for many mines, large and small, that operated in the area for over 100 years.
Today Clayton is a small town with a handful of buildings and residents. Smelter slag can still be seen along the river at the former smelter site,