Gem History
Gem was one of the many settlements that were established among the mines of Burke Canyon, between Wallace and the town of Burke.
Not much is known about the community of Gem, but historical newspaper articles capture some of the notable incidents in town:
January 28, 1893 - SHOOTING SCRAPE IN IDAHO. ONE OF THE PARTICIPANTS IN THE FRACAS LOSES AN ARM.
Review special from Wallace, Idaho, says: A shooting scrape occurred at Gem, Idaho, tonight between Sol Samuels and Thomas Reed. Reed began to abuse Samuels and the latter drew a revolver and shot at Reed, who promptly landed a charge of shot at close quarters into Samuel's right arm, making amputation necessary. Reed was brought to Wallace and locked in Jail. Immediately after the shooting there was serious danger of lynching him.
December 20, 1895 - MINE ACCIDENT NEAR GEM. TWO MEN IN THE FRISCO FATALLY INJURED BY AN EXPLOSION.
Thomas Lewis accidentally exploded a box of percussion caps at the Frisco mine, near Gem, Idaho, today, fatally wounding Thomas Noonan and Frank Richardson and seriously injuring himself. All are miners. Noonan is president of the Miners' Union at Gem. His eyesight was destroyed and he was otherwise frightfully hurt.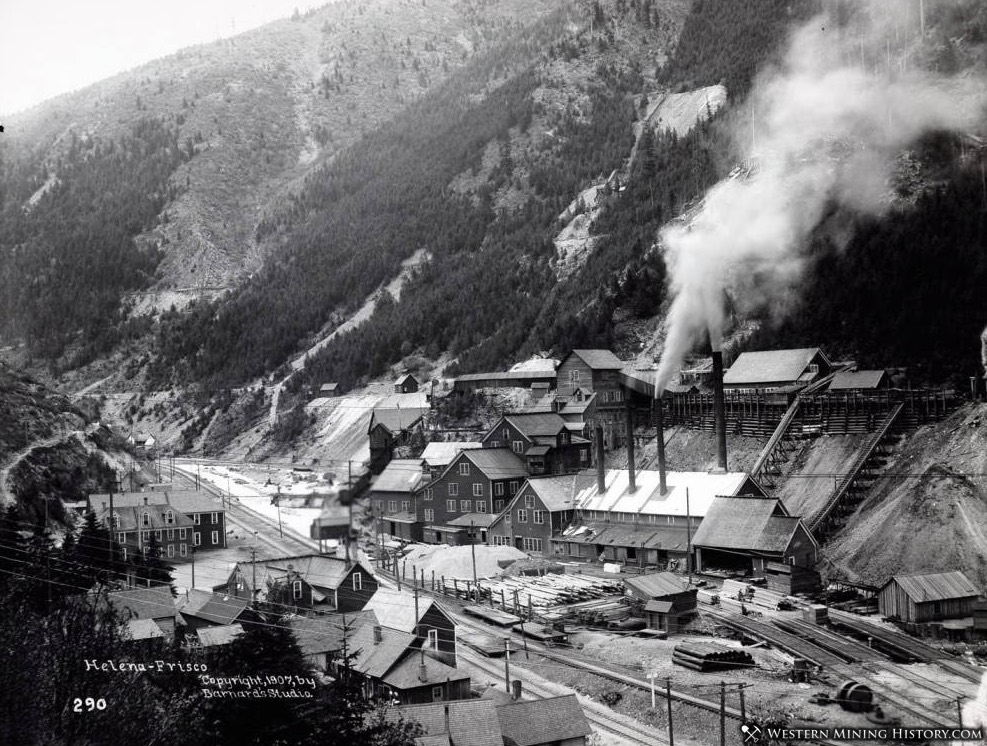 The Frisco Mill at Gem, Idaho 1907
February 23, 1909 - QUARREL LEADS TO SUICIDE.
Following a quarrel with his wife because she had bought some articles at a store and had them charged without consulting him, J. S. Murray, a miner, committed suicide at his home in Gem, Idaho, this morning, by swallowing strychnine. He leaves his wife and five children
Gem was the location of the Helena-Frisco mine and mill, one of the districts largest producers.