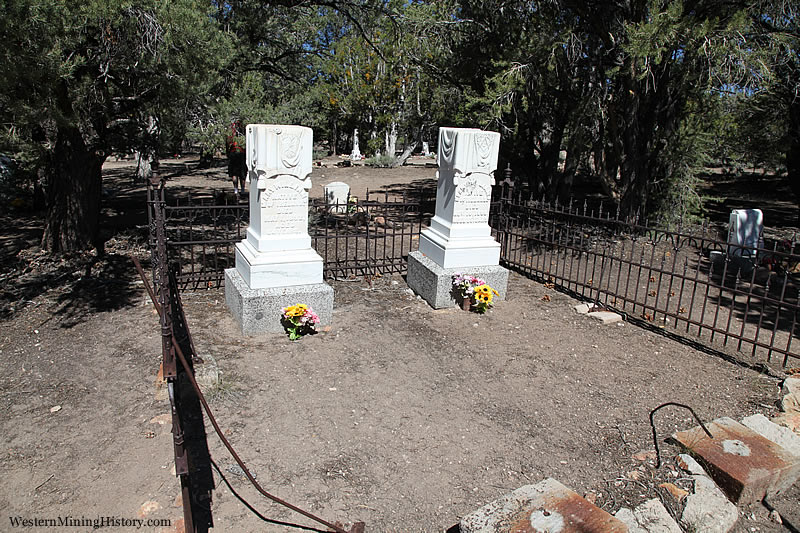 Aurora Details
Status: Ghost Town
Date Settled: 1860
Current Population: None
Peak Population: ~5,000
Elevation: 7,441 Feet ( 2,268 meters)
Primary Mineral: Gold
State: Nevada
Gallery: View 15 Aurora, Nevada Photos
Aurora Description
Aurora was established in the fall of 1860 shortly after rich gold deposits were discovered nearby. The town reached its peak during the summer of 1863 when over 5,000 residents lived among an estimated 1,000 buildings made of wood and locally manufactured brick. Aurora was once famous because both California and Nevada claimed jurisdiction over the town. California relinquished its claim when a federally sponsored boundary line survey reached Aurora in September 1863 and determined that the town was officially three miles inside Nevada.

Samuel Clemens (Mark Twain) was a resident of Aurora for a time and wrote about the experience as part of his book "Roughing It".

The ore deposits of this district proved to be shallow and Aurora saw dramatic decline after the Civil War period. By the 1870's there were only a few hundred residents left. The Sanborn fire insurance map states a population of just 180 in November of 1890. The town saw a brief upturn in mining activity during World War I but by 1919 the post office had been closed and Aurora became a ghost town. The last brick building in Aurora was destroyed sometime around 1960. Today the cemetery is all that remains other than a few scattered mining structures.

A few interesting notes from the Sanborn map related to the fire response preparedness of the town in 1890:

No steam & no hand engines. No hose carts. Water facilities: not good.

Domestic water supplied from private wells. Two public cist's or wells. No hose cart or hose. Frame buildings are old & in poor condition.