Mountain City History
Mountain City was established in 1870 after silver discoveries in the area. The early settlement was a boom town that is estimated to have a couple thousand residents.
By the 1900s most of town's residents had moved on as the mines played out. Mountain City would get a second lease on life however with new discoveries in the 1930s.
Intrepid geologist S. Frank Hunt took it upon himself to prospect the Mountain City region once again. For more than a decade Hunt sought out a new bonanza, and remarkably in 1932 he found it. He discovered a great copper lode, resulting in the development of the Rio Tinto mine and the new company town at Mountain City.
Mining was once again a major industry in the area, and Mountain City prospered until the late 1940s when the mine shut down. The district would never again be prosperous, but sporadic mining has kept the town alive and it perseveres today with less than 100 residents.
Mountain City's post office has operated from 1870 to the present day.
The 1910 publication Mining Camps of Elko, Lander, and Eureka Counties, Nevada details the early history of the district:
"Mountain City is situated in the northeastern part of the Centennial Range on the north fork of the Owyhee, about 11 miles east of the boundary of the Duck Valley Indian Reservation, some 40 miles by stage from Tuscarora."
"The first discoveries were made in 1869 by Jesse Cope and others who were on their way from Silver City, Idaho, to the White Pine district, Nevada, and from this circumstance the Mountain City region is called the Cope mining district."
"In the seventies there was considerable activity in mining and three silver mills were in operation. These were small amalgamation mills of the Washoe pattern, equipped with stamps, pans, and settlers. It is said that over $1,000,000 in silver was recovered prior to 1881, mainly from surface and shallow workings."
"Since 1881 considerable prospecting has been done, but the production of ore has been small. In late years three gold mills have been built and are still in good condition, but they were not running in the summer of 1908, when the camp was visited."
Nevada Mining Photos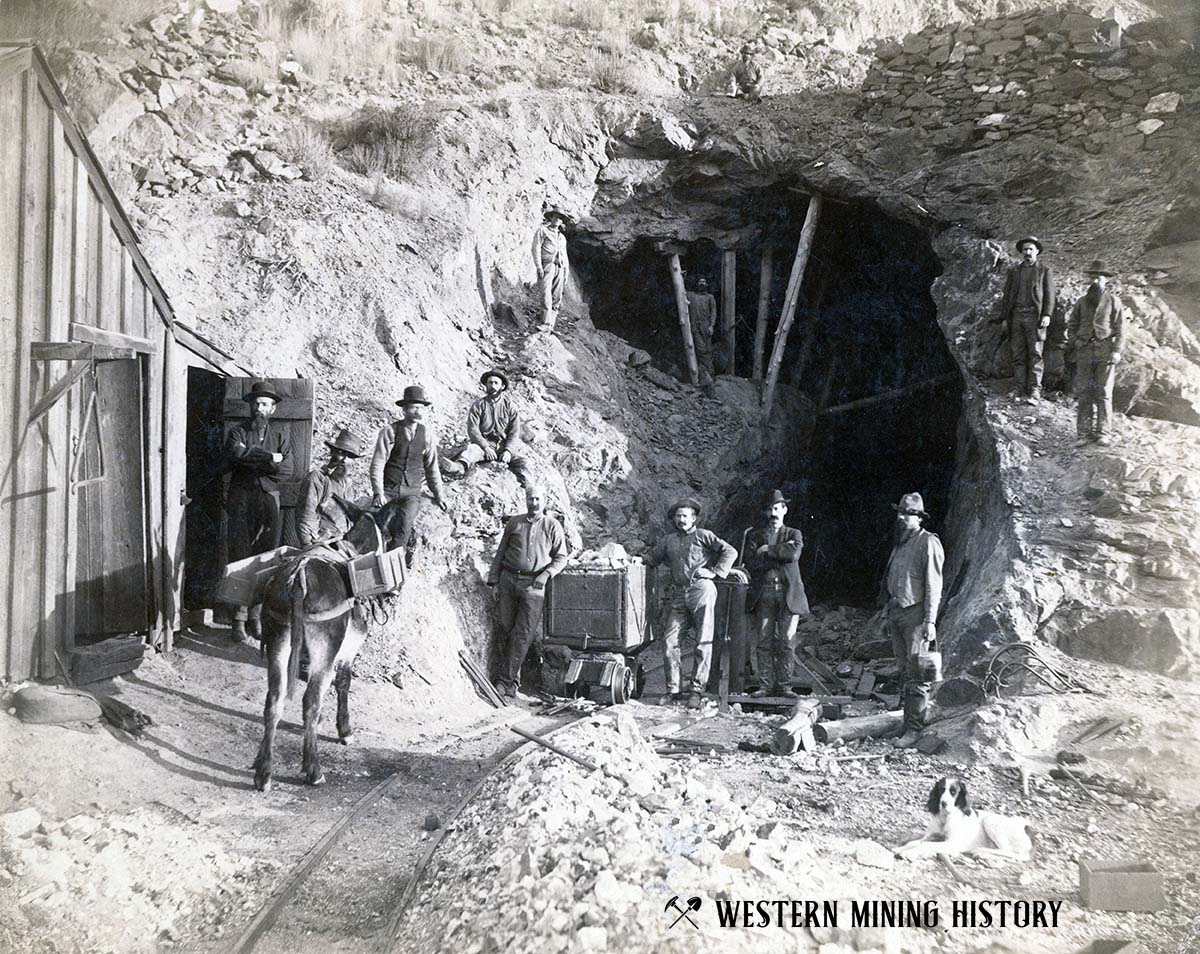 A Collection of Nevada Mining Photos
A Collection of Nevada Mining Photos contains numerous examples of Nevada's best historic mining scenes.