Seven Troughs History
The Seven Troughs district produced two million dollars in gold between 1907 and 1921. The mining camp of Seven Troughs was reported to have 5,000 miners and prospectors during the initial rush, but stabilized at several hundred residents once the initial excitement ended. By the 1920s the mines had declined and the town was abandoned.
The initial discovery of gold ore at Seven Troughs resulted in a rush to the new district. Newspapers in April of 1907 reported "The rush from Goldfield to Seven Troughs, the mining camp northwest of Lovelock, has begun. Business men and miners are leaving the older district to seek their fortunes in the new. Automobile stage lines are being operated, hauling 800 people a day to Seven Troughs."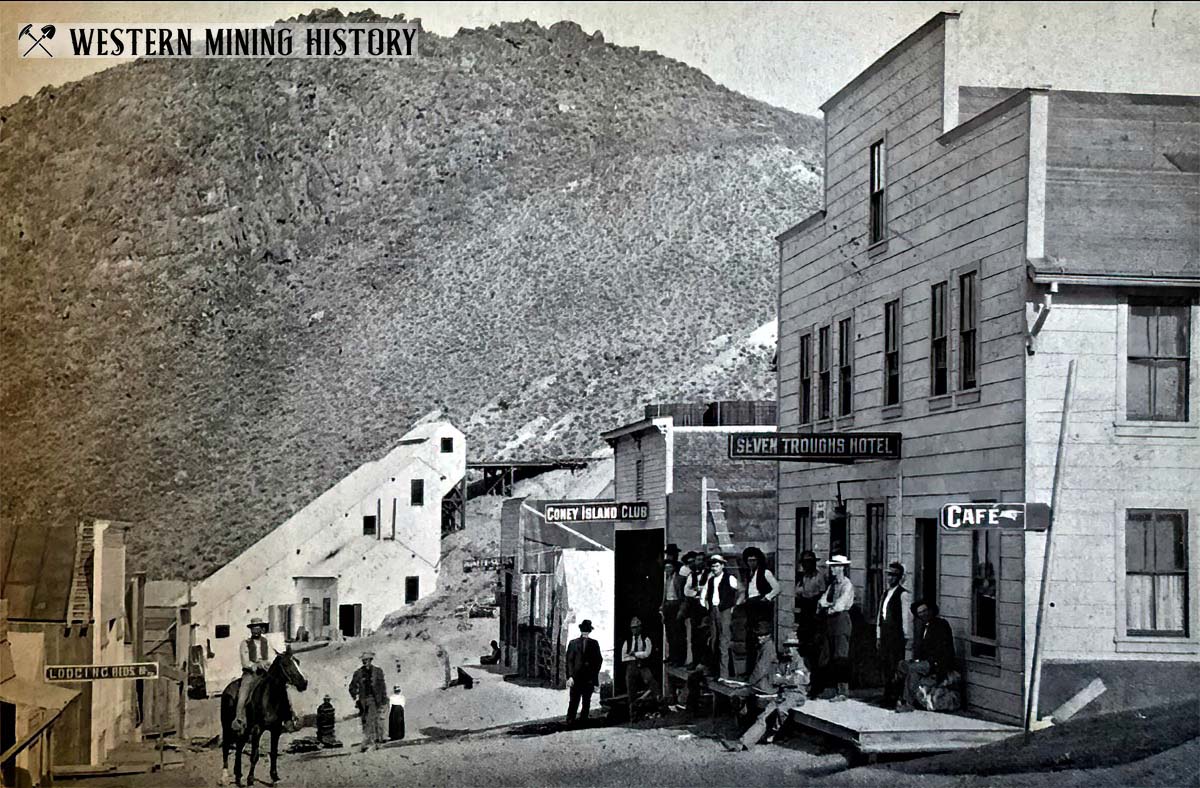 Seven Troughs, Nevada ca. 1907
The mines of the district were idled by a month-long strike in the summer of 1907. The strike ended with the mine owners agreeing to pay $5 for an 8 hour day.
Additional rich ore discoveries were made in the district during 1908: "Specimens that have been shown from this treasure vault consist of a clear white quartz, literally peppered full of gold and apparently as rich as picture rock taken from the Seven Troughs mine. No amount of precaution has been able to keep the discovery from the public and the town of Seven Troughs has experienced a series of excitements an stories and samples of the ore have been circulated."
In July of 1912, a cloudburst partially destroyed the Seven Troughs camp, and completely destroyed the town of Mazuma which was down the hill from Seven Troughs. Twenty people were killed, all of them in Mazuma. One body was found three miles from town. Newspapers described the event:
"No loss of life, but much property damage is reported in Seven Troughs."
"Seven Troughs is situated half way up the mountainside, with Mazuma at the base in a canyon three miles away. The wall of water swept down the canyon carrying buildings before it and overturning the Mazuma hotel. Those In the streets were carried down the gulch and many were cast to safety along the sides of the canyon. "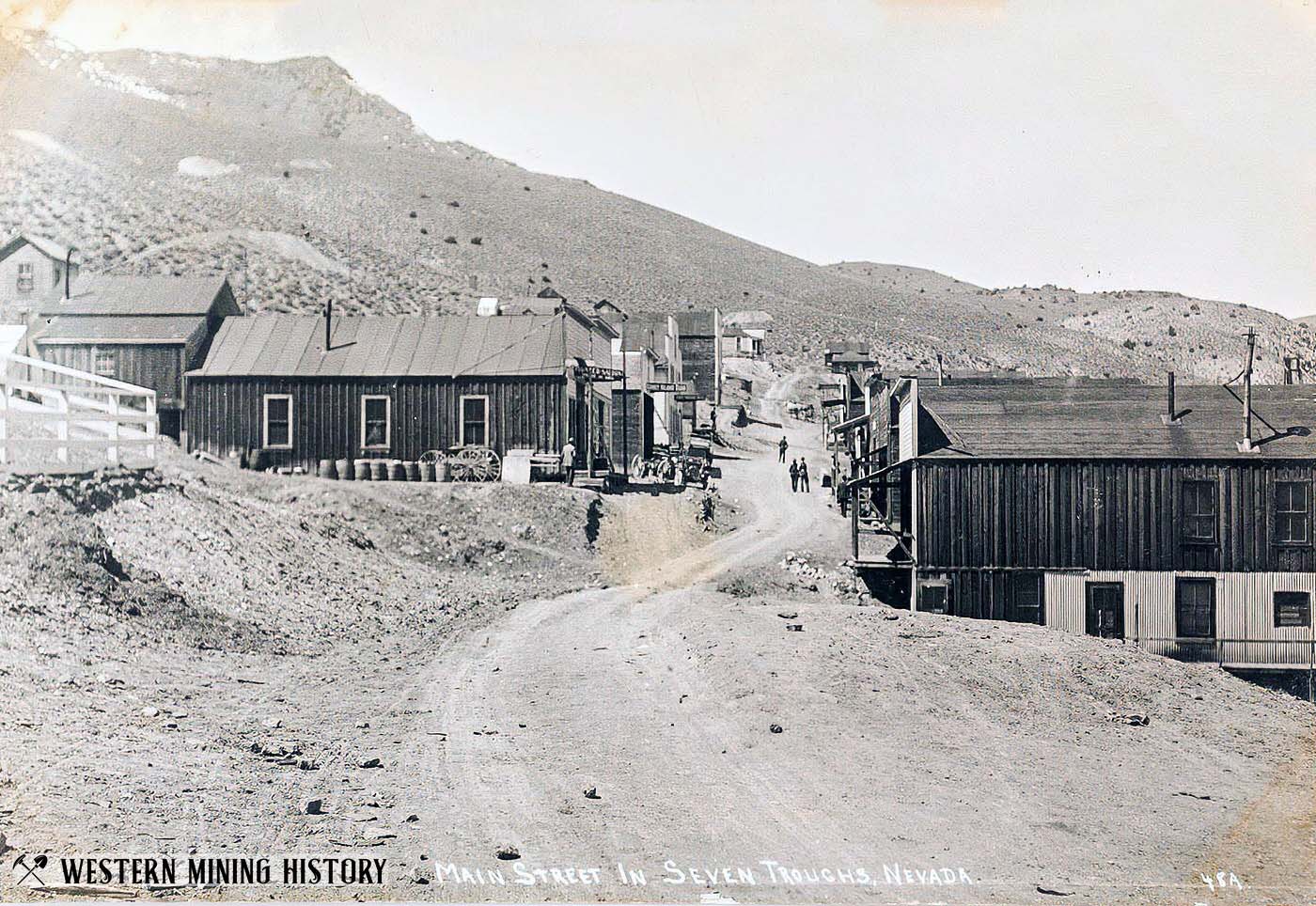 Seven Troughs, Nevada
Newspaper articles in 1916 indicate that Seven Troughs was still producing significant gold nearly a decade after the first discoveries, however this is the last year that the district gets wide mention in newspapers. The post office closed in 1918 indicating the the town and district were in serious decline. By the early twenties the district was quiet and Seven Troughs became a ghost town.