Silver City History
Silver City was established in the early 1870s after discovery of silver in the Chloride Flat district. The settlement was of moderate importance as a mining center until the first decade of the 1900s when production of copper, lead, and zinc in nearby districts transformed Silver City into the cultural and economic center of southwest New Mexico.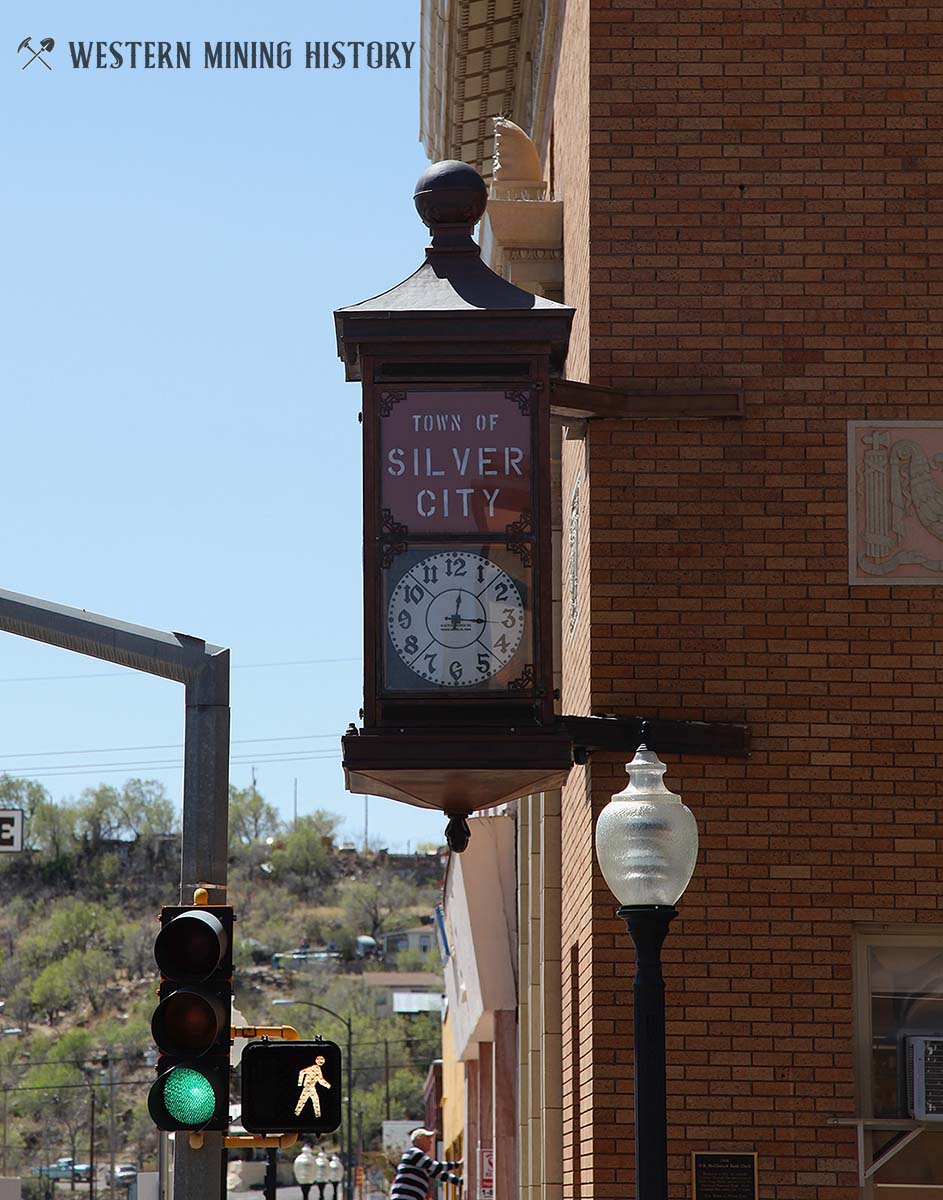 Silver City, New Mexico
The following history of Silver City was provided by Jan MacKell Collins.
Early History
Silver City's history goes back a long way when you count the Mimbres Mogollon people who occupied this area over 2,000 years ago. By the time Spanish armies began entering New Mexico in 1540, Apache tribes were calling this area home. When it was first settled during the summer of 1870, Silver City actually sat on a former Apache camping ground. The Spanish had called it "La Ciénega de San Vicente," or "The Oasis of St. Vincent."
Silver City owed its existence to silver deposits at Chloride Flat near a farm belonging to Captain John Bullard and his brother James. Gold and copper were also abundant, so Captain Bullard laid out some streets and named the budding mining camp Silver City.
The new town was soon populated with miners. Some lived in town; others lived at the smaller camps of Tyrone and Pinos Altos a few miles away. But it was Silver City that grew most prominent.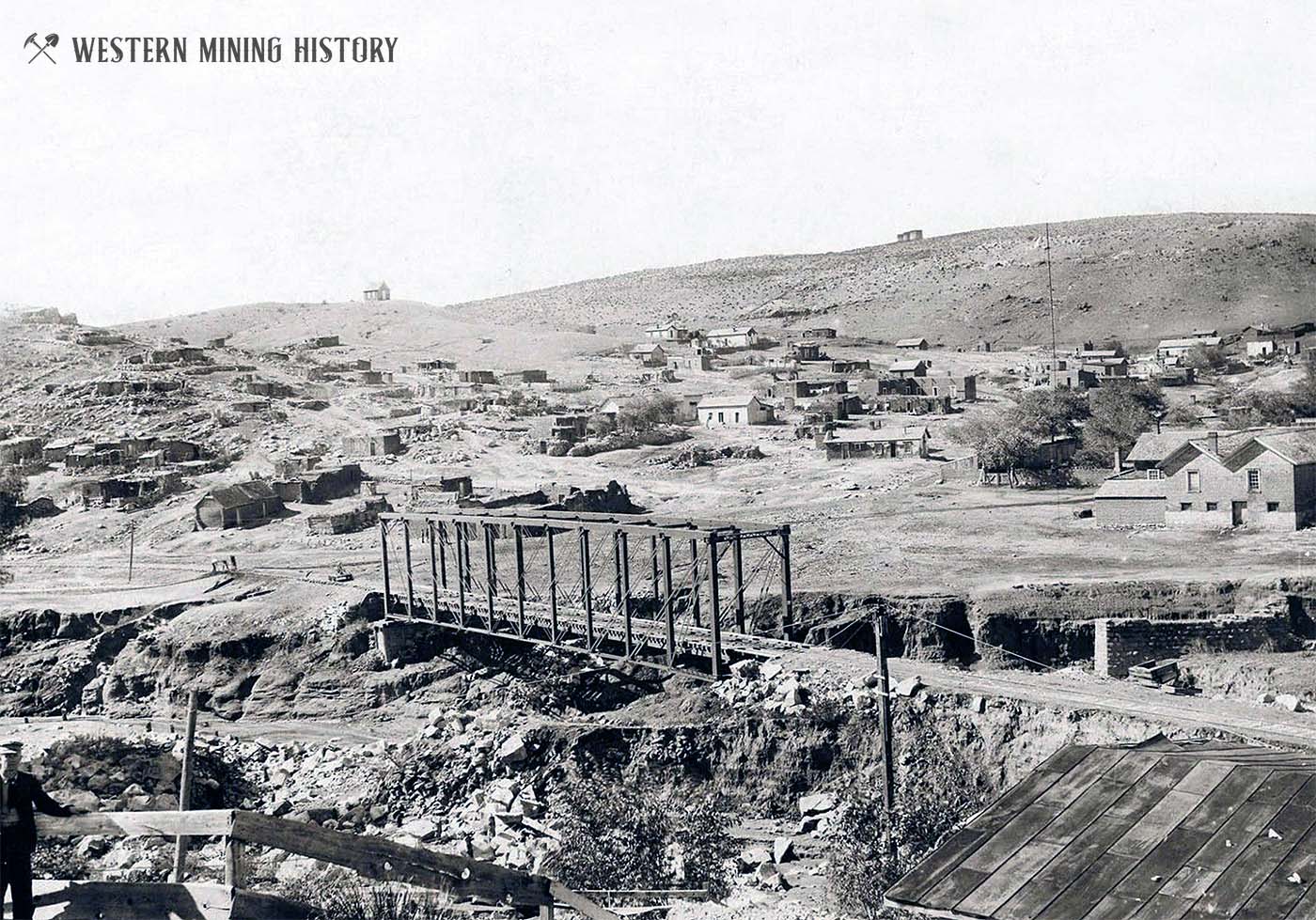 Silver City, New Mexico 1893
In those early days, attacks by Apaches were common. Brutal raids were frequently staged against settlers and even Silver City, and Captain Bullard was consequently killed by some warriors in 1871, barely six months after founding his city. He was the first to be buried in Silver City's cemetery.
Silver City had another problem as well - flooding. The entire town was in a floodplain, and run-off during monsoon season was often destructive. The city initially attempted the high waters by building high sidewalks. After all, the miners clearly weren't going to let a little water sway them.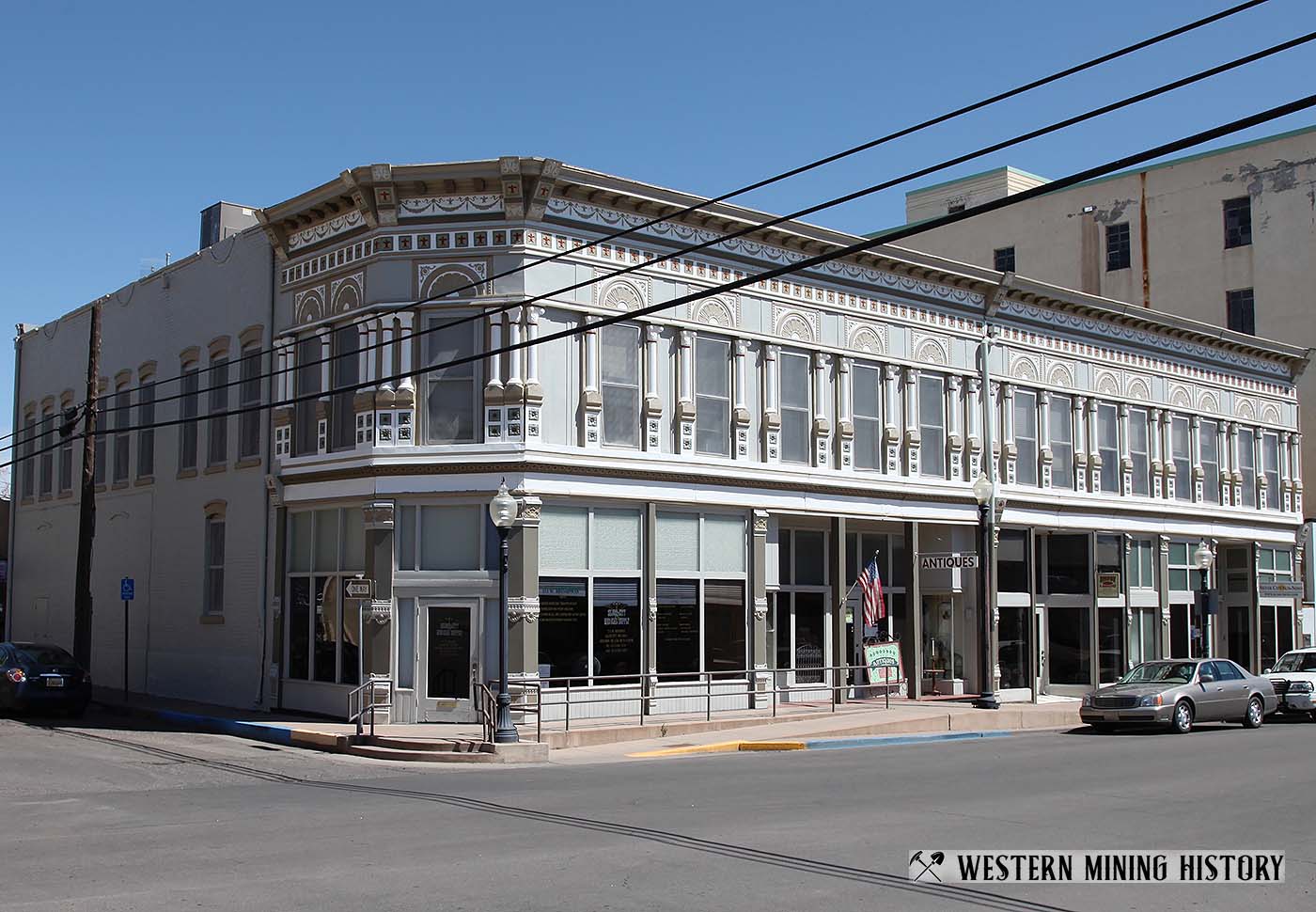 Silver City, New Mexico
Silver City saw its share of shady characters. The most famous of these was Henry McCarty, aka Billy the Kid. Born in New York, Billy and his siblings came west with their mother, Catherine, after their father died. While in Indiana, Catherine met William Antrim. The couple married in Santa Fe in 1873 before traveling south to Silver City.
When Catherine died just a year later, Antrim abandoned her children—including Billy, who quickly got a room at a boardinghouse in exchange for work. Within a year, however, he was stealing food and robbed a Chinese laundry in 1875. Silver City's first sheriff, Harvey Whitehill, arrested the boy, but he escaped from jail and rode off into history. Today a sign in Silver City marks the site of the McCarty/Antrim home.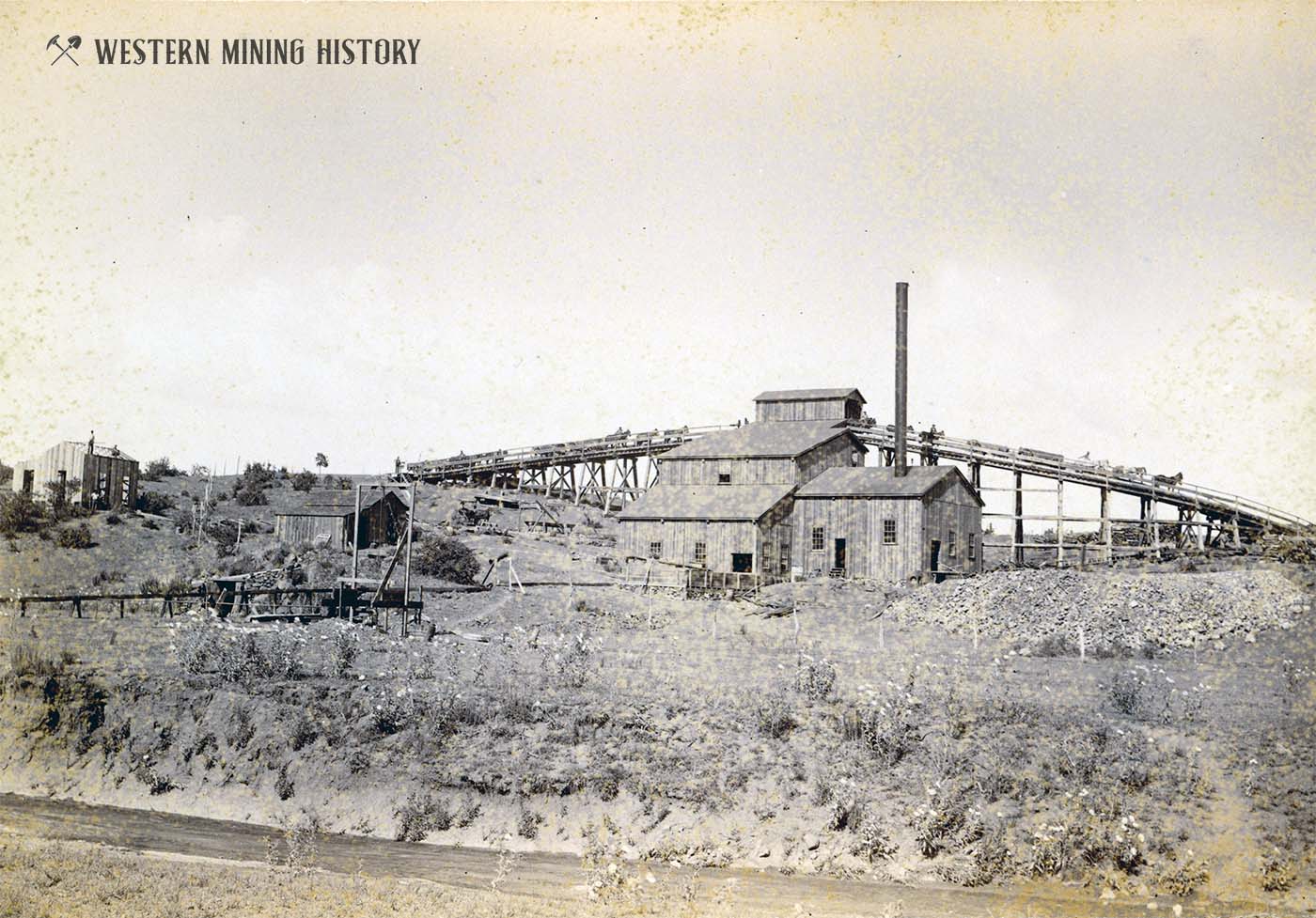 Hearst Mill at Silver City, New Mexico ca. 1890
Continued lawlessness in Silver City spurred the hiring of "Dangerous Dan" Tucker as town marshal in 1878. The city continued to prosper from its mines. Within a few years wealthier residents like Henry Ailman were building grand homes (today the Ailman home is the Silver City Museum) and fancy hotels. Single men of the town could find gentleman's entertainment at places like Madam Kate Stewart's gleaming white parlor house on Texas Street. Kate's rival, but also her friend, was Madam Bessie Harper.
During the summer of 1885, fifteen people, mostly women and children, were brutally murdered by Apaches three miles from Silver City. It was Bessie Harper who cleaned up the victims, dressed them in brand new burial clothes, and paid for their funerals.
Of course, there was also a bad side to the red-light ladies of Silver City: In 1884, John W. Fleming rescued a young girl from being coerced into prostitution. This and other good deeds resulted in Fleming's being elected mayor in 1885. He not only oversaw the coming of the Santa Fe Railroad to Silver City in 1886, but also the Silver City, Pinos Altos and Mogollon Railroad in 1889, which connected the mining town of Mogollon some 74 miles away.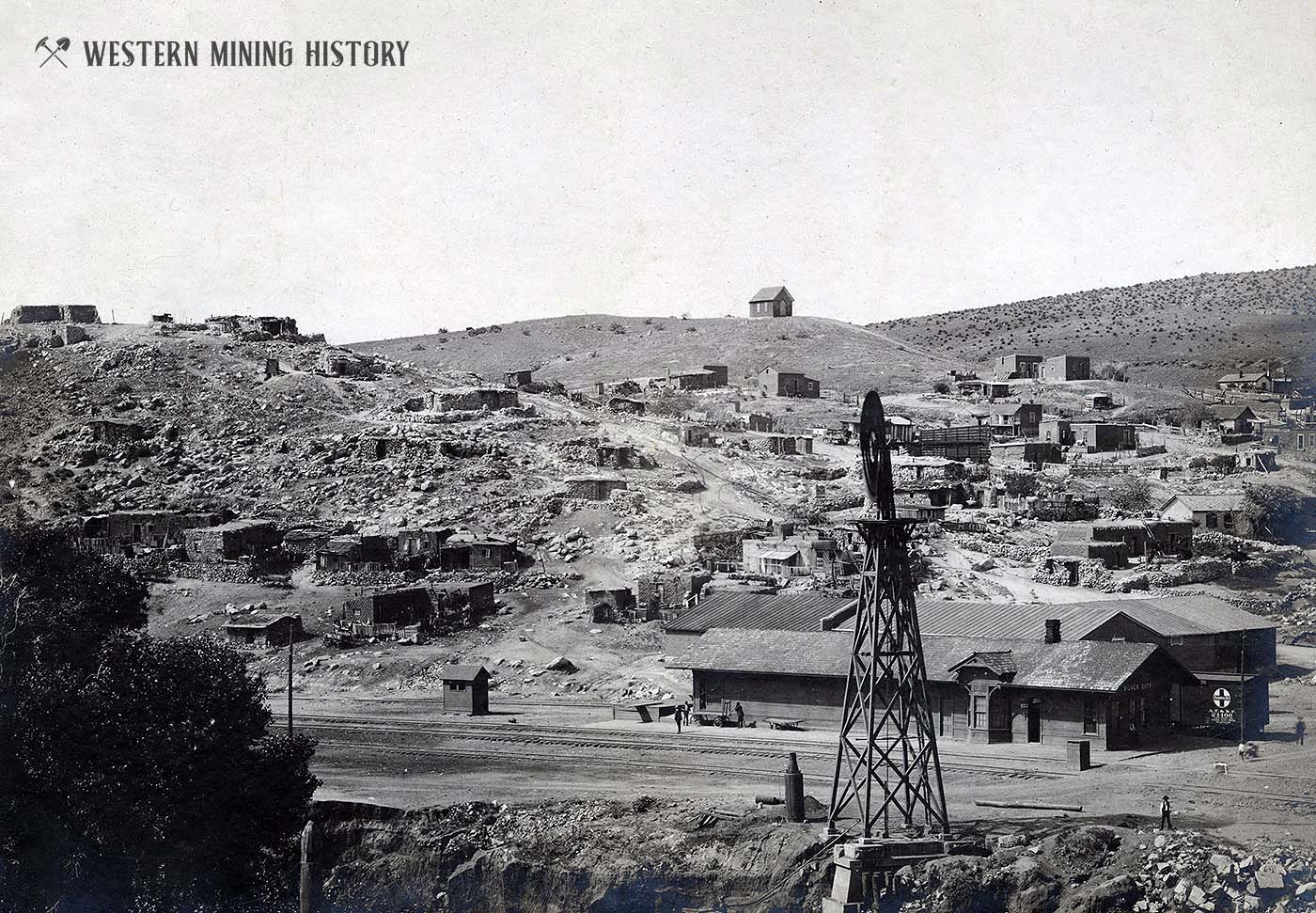 Chihuahua Hill - Silver City, New Mexico ca. 1890
In 1895 one of the town's infamous floods tore through downtown so violently that it created a ditch 55 feet lower than Main Street. Ever resilient, Silver City rebuilt what was lost as business owners along Main were forced to convert their back doors on Bullard Street into their front doors. The ditch remains today as Big Ditch Park.
Post-1900 Period
By the early 1900's, Silver City had built two smelters to process ore from the copper, zinc, and lead mines of adjacent districts. Riding the wave of electrification, copper became big business after 1900, which brought prosperity to this part of New Mexico and made Silver City the most important community in the state's largest copper producing region.
Shortly after Comanche Mining and Smelting bought the Pinos Altos and Mogollon Railroad in 1903, another flood took out a large dam that had been constructed. J.A. Harlan, who designed the dam, predicted it could withstand any flood for 50 years. He was mistaken.
That August, a seven-foot wall of water took down part of the dam and left dozens homeless. Only the floodgates of local business houses prevented anything more than a few inches of mud from covering their floors. The loss of life was limited to two horses.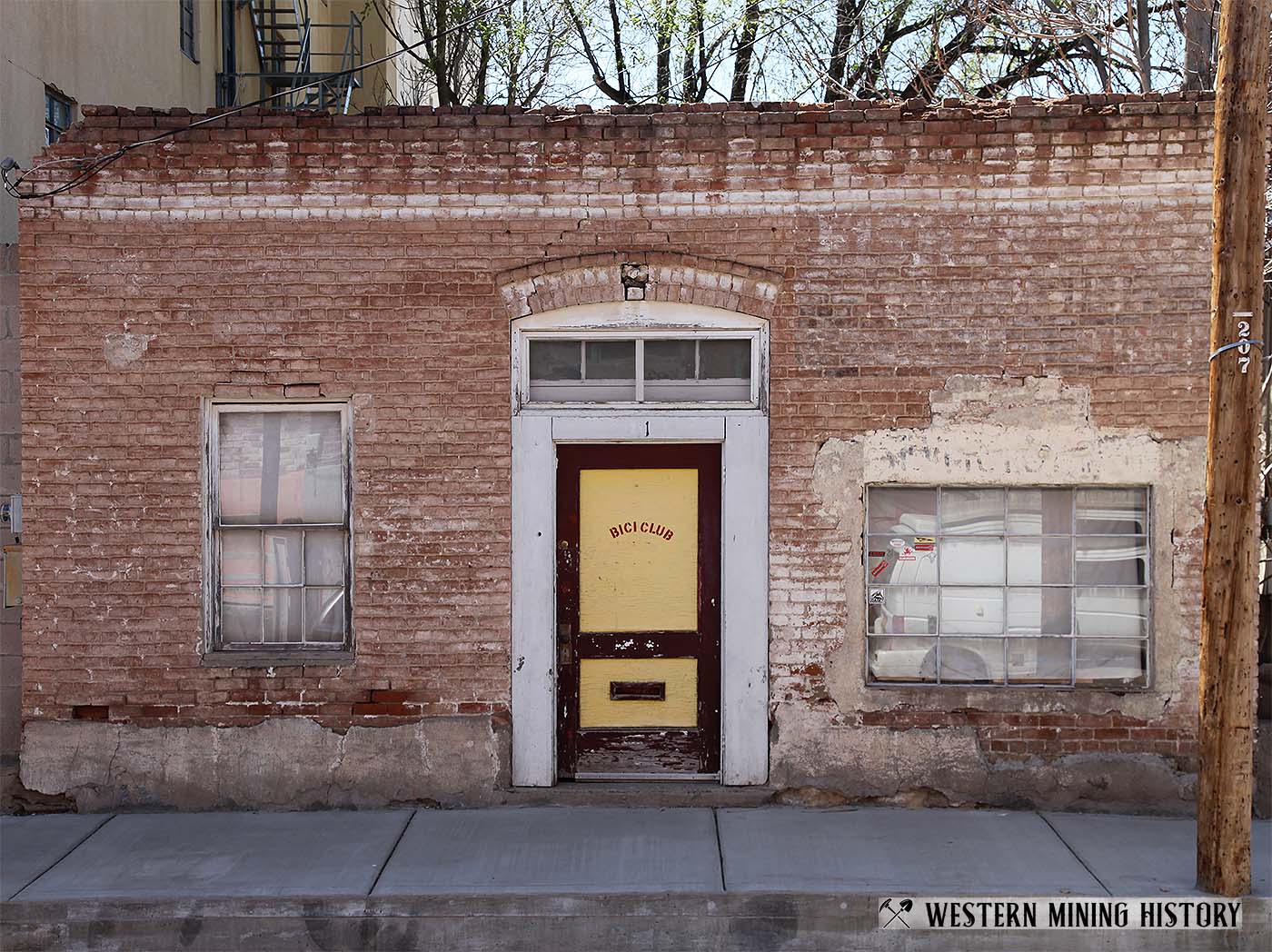 Silver City, New Mexico
Mining in and around Silver City continued until 1923, when the government ceased buying precious metals. The mines closed until 1934, when the price of silver went up. By then, Silver City's needy were being assisted by "Madam Millie" Cusey.
In 1929, after being thrown out of a local bordello for being underage, Millie began working all over New Mexico until she had enough money to purchase her own place in Silver City. The lady became an unrecognized humanitarian, donating thousands of dollars to charities, churches, and families in need. Not a holiday went by without her contributing to the community before she died in 1991.
Although open-pit copper mining has continued in recent decades, Silver City owes its continued prosperity to tourism and the arts. Western New Mexico University offers educational opportunities, and a marked uprising in cultural heritage tourism has turned the town into a vacation destination.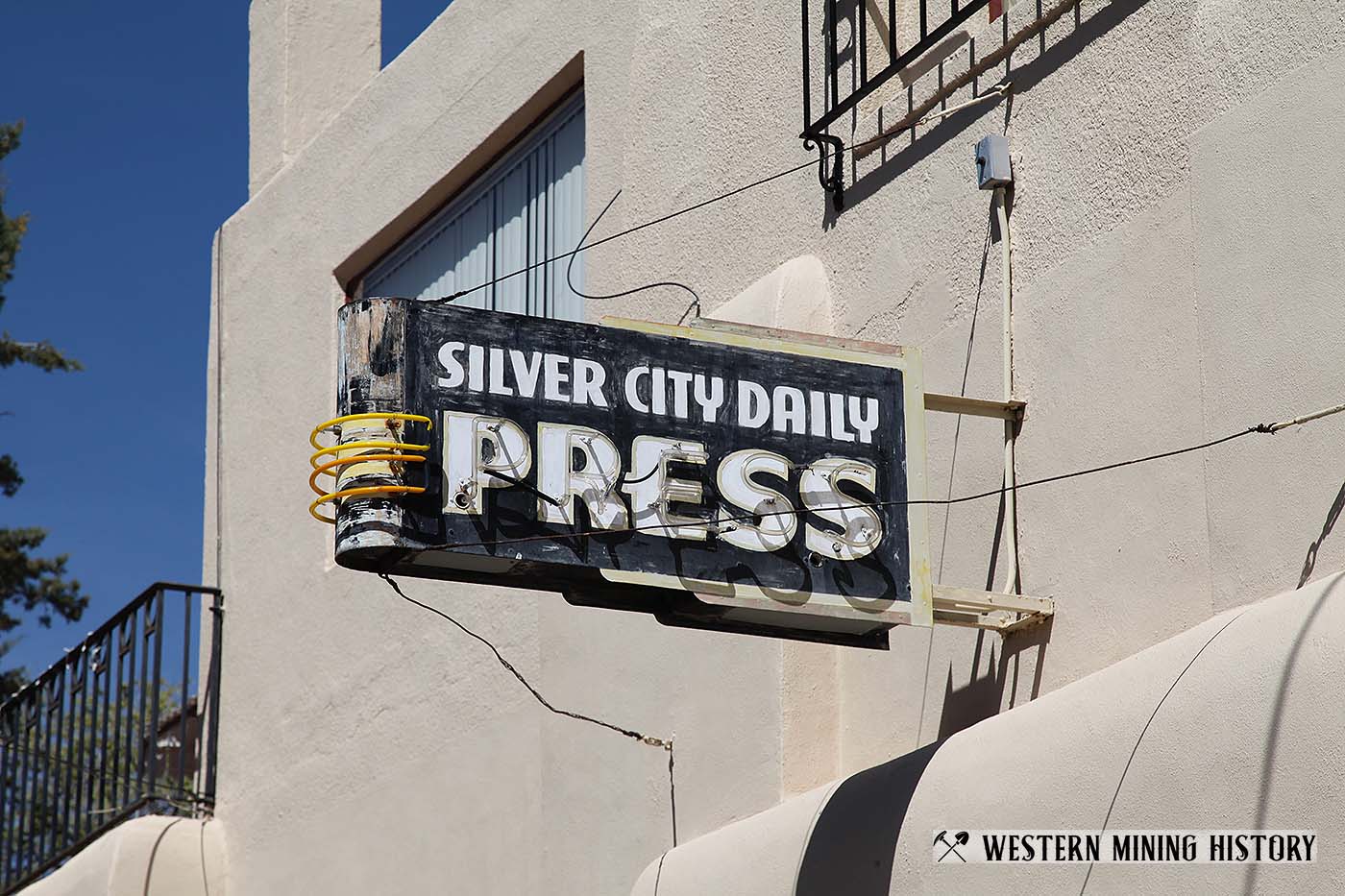 Silver City, New Mexico
Several museums have excellent historical displays detailing everything from the Mogollon Mimbres inhabitants to the hardy miners who generated Silver City's early wealth. Restaurants, an 18-hole golf course and numerous shops and artisan galleries add to the town's flavor. Outside of town are thousands of acres of national forest, and quick trips to Pinos Altos and the ghost town of Mogollon are not far away.