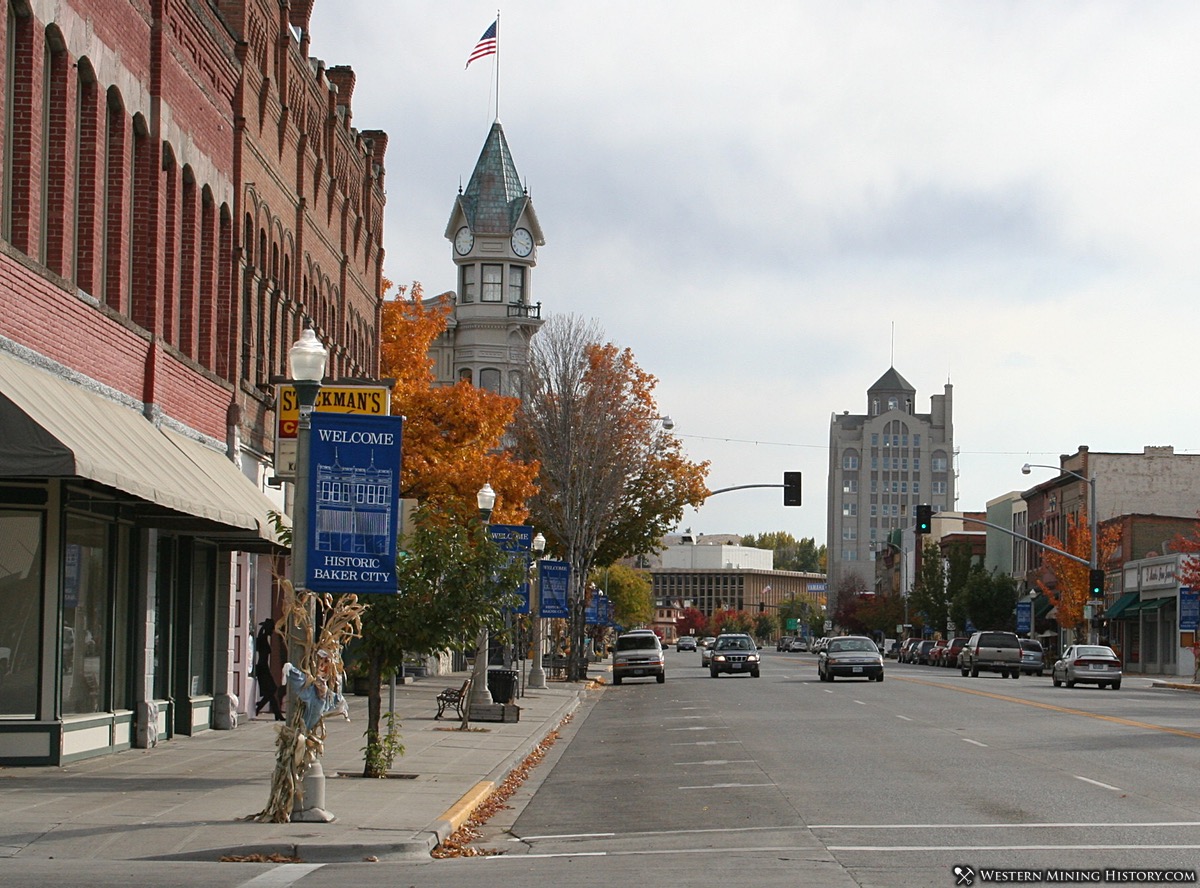 Baker City Details
Date Settled: 1870
Peak Population: na
Primary Mineral: Gold
State: Oregon
Baker City Description
Prospectors discovered gold in eastern Oregon in 1861 and quickly sparked a rush of miners that led to the creation of Baker City. Soon a saloon, hotel, and blacksmith shop opened, followed by a quartz mill in 1864. The next year the town was laid out and in 1868 it succeeded Auburn as the county seat of Baker County. Baker City officially incorporated as a city in 1874.
The Oregon Short Line Railroad came to Baker City in 1884 and encouraged continued growth. By the 1890s the city gained a reputation as the "Denver of Oregon." During this period, Baker City was one of the more colorful towns in the Pacific Northwest as miners, ranchers, cowboys, and sheepherders mingled with gamblers and dance hall girls. By 1900 it had become the trading center for a vast region and was the largest city between Salt Lake City and Portland.
Construction of the narrow gauge Sumpter Valley Railroad in 1896 and the Transatlantic Railway in 1897 helped the mining and timber industries flourish for decades. Access to seemingly endless supplies of timber in the nearby mountains kept area sawmills humming and provided employment for hundreds. But falling mine production and the closing of more public forests to logging caused a downturn in the area's economy in recent decades.
In response, the community took steps to develop the tourist industry around the area's rich heritage. In 1992, public and private leaders joined forces to establish the nearby National Historic Oregon Trail Interpretive Center to act as the focal point for development of the tourist industry. An ambitious program of restoring dozens of historic structures in the downtown area has also paid dividends, helping to draw tourists to the city. The Geiser Grand Hotel is the foremost example of this effort.
Text courtesy of Oregon Blue Book