Canyon City History
Canyon City was established in June 1862 as a result of the discovery of gold in Canyon Creek, at a spot that was called Whiskey Gulch.

The placer mines of the Canyon District are considered to be the richest ever mined in Oregon. Although accurate records were not kept in the 1860s, it is estimated that during each the first few years as much as five million dollars in gold was produced from the mines.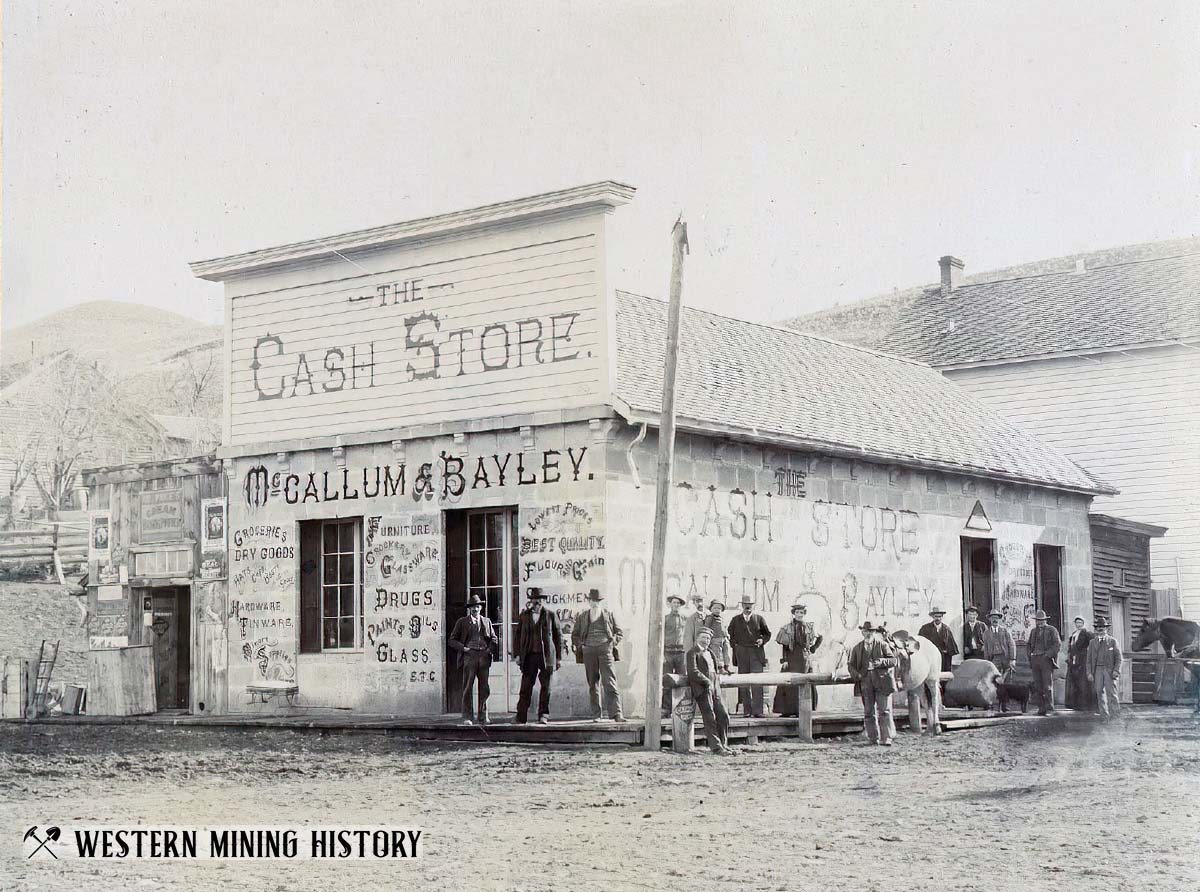 McCallum & Bayley Cash Store - Canyon City
The richest ground was mined out in the 1860s, but in 1882 there were 16 hydraulic mines in operation, many of them owned by Chinese companies.
A 1901 USGS report states that both white and Chinese miners are still operating mines in the area, although at a small scale.
Canyon City was platted in 1862 and was chosen as the county seat two years later, when Grant County was split from Wasco County. The post office was established in 1864. The town was incorporated in 1891.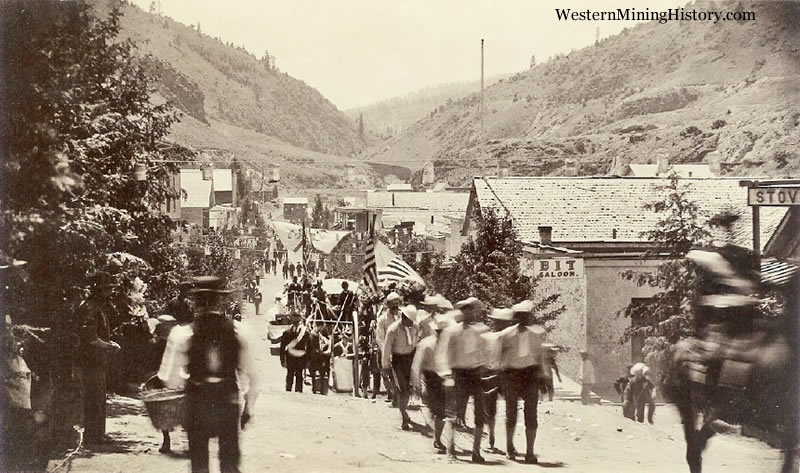 Canyon City July 4th Parade 1885
At the peak of the Canyon District rush, it is claimed that 10,000 people lived in Canyon City, making it larger than Portland at the time.
Canyon City was one of eastern Oregon's first settlements, in a vast area of wilderness. Troubles with both Indians and outlaws, or "road agents" were common. A search of historical newspaper articles reveals many instances of stage robberies and violence in the area.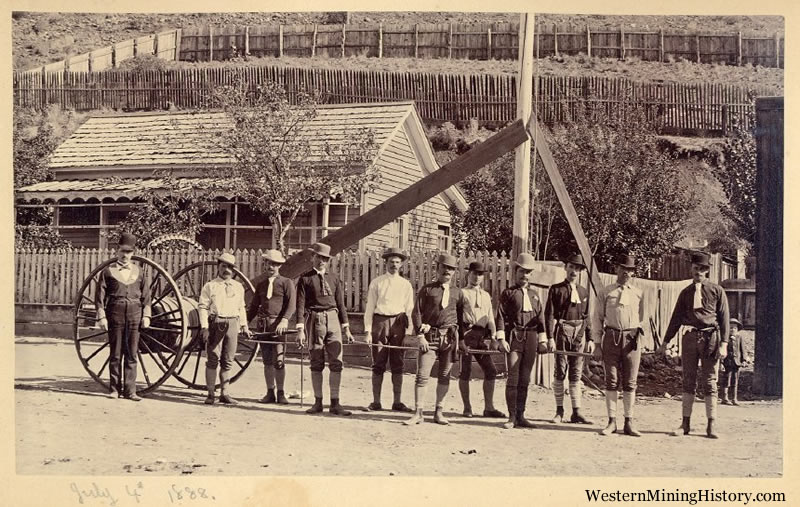 Canyon City Hose Team
Even as late as 1898 there were bloody conflicts with Indians. A newspaper article describes a "desperate fight between the whites and a renegade band of Indians... the trouble started after the Indians accused accused the whites of stealing horses.... a posse of 19 men battled five Indians... posse member George Cuttings was killed along with all five Indians."
Fire devastated the town at least three times. The St. Thomas Episcopal Church, built in 1876, survived the disasters and stands today as a monument to the incredible history of the area.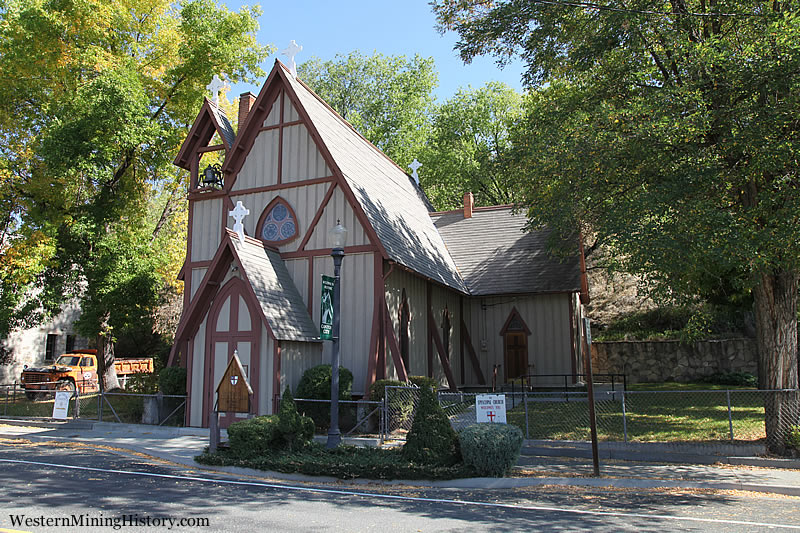 St. Thomas Episcopal Church in Canyon City
Cincinanatus Hiner Miller arrived in Canyon City in 1864 to practice law. He later became the third county judge of Grant County. After leaving the town he would go on to be known as the famous writer, poet, and adventurer Joaquin Miller, likely Canyon City's most famous former resident. Miller's original cabin is still stands in the town.
Canyon city is still the county seat of Grant County and has a population of around 700.
Oregon Mining Photos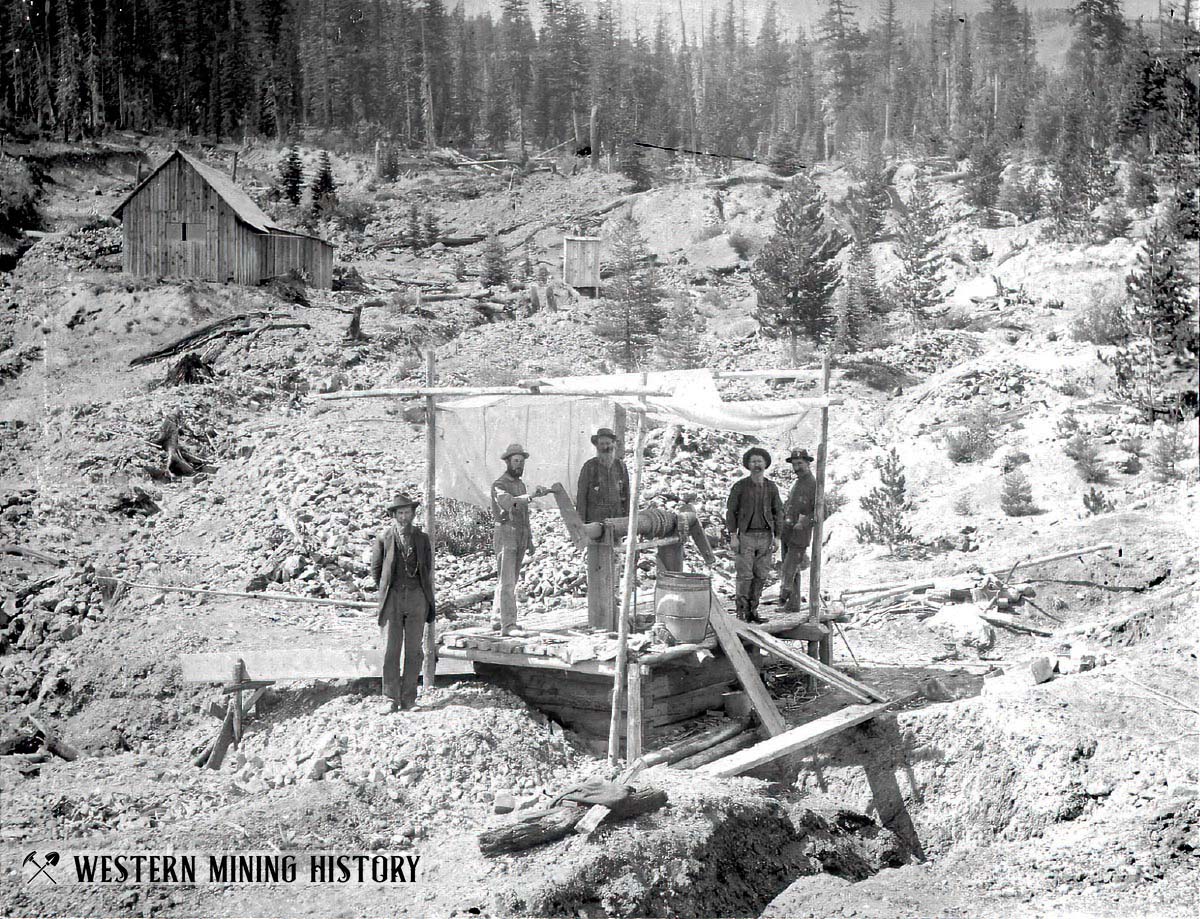 A Collection of Oregon Mining Photos
Check out this collection of some of Oregon's best historic mining scenes at A Collection of Oregon Mining Photos.
Oregon Gold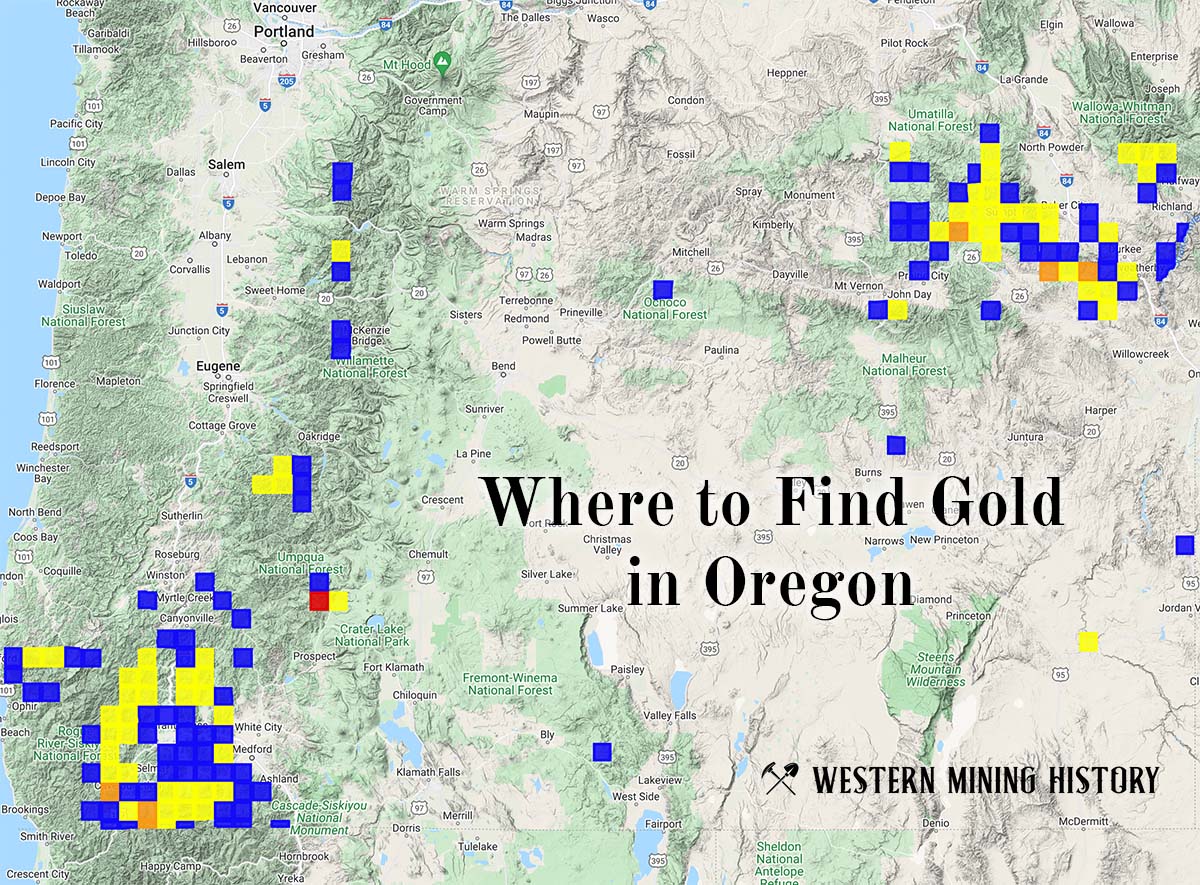 "Where to Find Gold in Oregon" looks at the density of modern placer mining claims along with historical gold mining locations and mining district descriptions to determine areas of high gold discovery potential in Oregon. Read more at Where to Find Gold in Oregon.