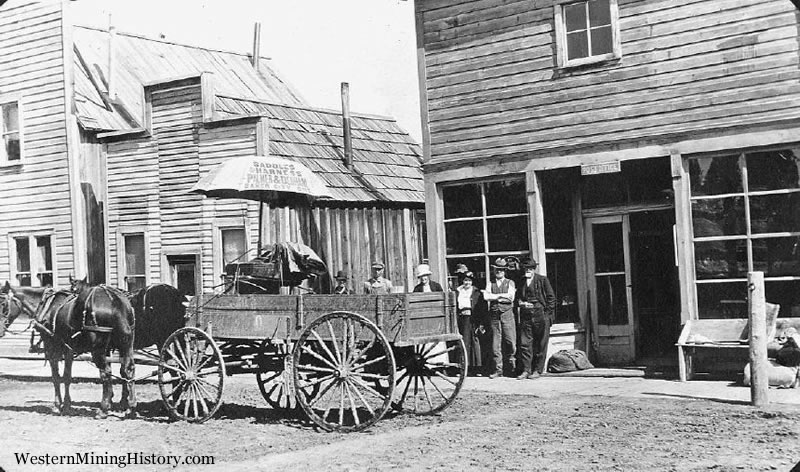 Greenhorn City Details
Date Settled: Activity from 1860's, incorporated 1903
Current Population: none
Peak Population: na
Primary Mineral: Gold
Map: View on Google Maps
Greenhorn City History
Greenhorn was first populated in the 1860s as miners prospected for gold in the area. It was platted in 1904, though it lost two-thirds of its population between 1900 and 1910.
The mining district was composed first of placer mines, but soon many lode gold mines developed. The city was incorporated in 1903. It continued as a viable community until 1942 when gold mining was made illegal by Federal Public Law 208 during World War II.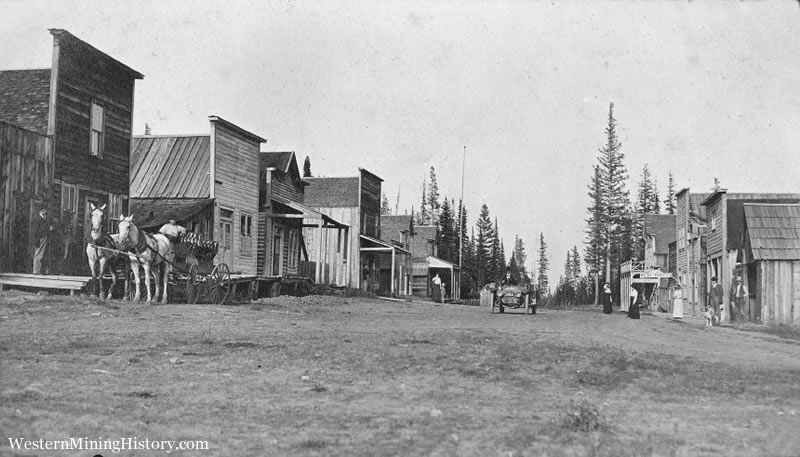 Greenhorn City 1913
In later years, the old Greenhorn Jail (dating to 1910) was removed to Canyon City under suspicious circumstances. A court case ensued for its return, but because the city straddles the Blue Mountain ridge, the district attorneys of Baker County and Grant County could not even agree in which court house it should be held. The case was eventually heard by the Circuit Court for Grant County in Canyon City. The jail remains in Canyon City.
Boiler enroute to Bonanza Mine near Geenhorn City 1901
Note that Greenhorn City straddles the Baker and Grant county lines and technically resides in both counties.