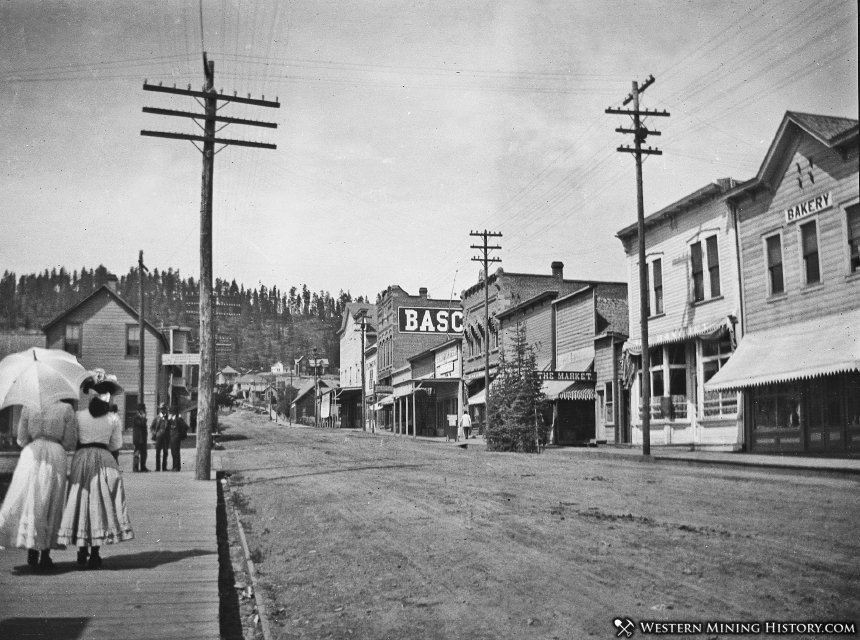 Sumpter Details
Date Settled: 1862
Peak Population: NA
Primary Mineral: Gold
State: Oregon
Sumpter Description
In 1862, five men from South Carolina were on their way to the California gold fields. While camped near cracker creek, they discovered gold in the creek gravels. The men decided to stay in the Sumpter area and built a cabin which they named Fort Sumter after a famous Civil War era fort in South Carolina.

The isolated town grew slowly over the next 30 years. The availability of heavy mining machinery in the 1890's, and the arrival of the railroad in 1897 resulted in rapid growth of the town. By the early 1900's Sumpter had thousands of residents. The mines around Sumpter were producing millions of dollars in gold every year, earning Sumpter the title of "Queen City". The first of the massive floating gold dredges began mining river gravels just outside Sumpter in 1913.

Sumpter suffered the fate of many prominent western mining towns. In 1917 most of the town burned to the ground. Dwindling mine production at the time resulted in little interest in rebuilding. Many of the towns miners and full time residents moved on to other districts. The railroad made its last run in 1947. The last of the gold dredges ceased operations in 1953.

Today Sumpter is a quiet mountain town that is popular with hunters in the Fall and snowmobilers in the Winter. Small scale gold mining is still practiced in the surrounding mountains. A gold dredge is restored and is on display at the Sumpter Valley State Heritage Area.