Mystic History
The early history of Mystic difficult to discern, but it seems the location was one of the many placer gold discoveries of the late 1870s that were worked briefly, but mostly abandoned upon news of the gold discoveries at Deadwood Gulch. In subsequent years prospectors returned to the area, and placer mining remained a small industry for many years.
The name Mystic first appears in papers in 1891. A post office was established in 1895, the year that a rail connection to the town was imminent. The rail line to Mystic was completed in 1896. A second rail connection - the Crouch Line - was completed to Mystic in 1906.
The mines around Mystic were not the large producers found in other Black Hills mining districts, but its position on two rail lines made it a mining center nonetheless. In 1900 a large cyanide reduction mill was built here. In 1910 the first gold dredge in the Black Hills was constructed just one and a half miles above the town.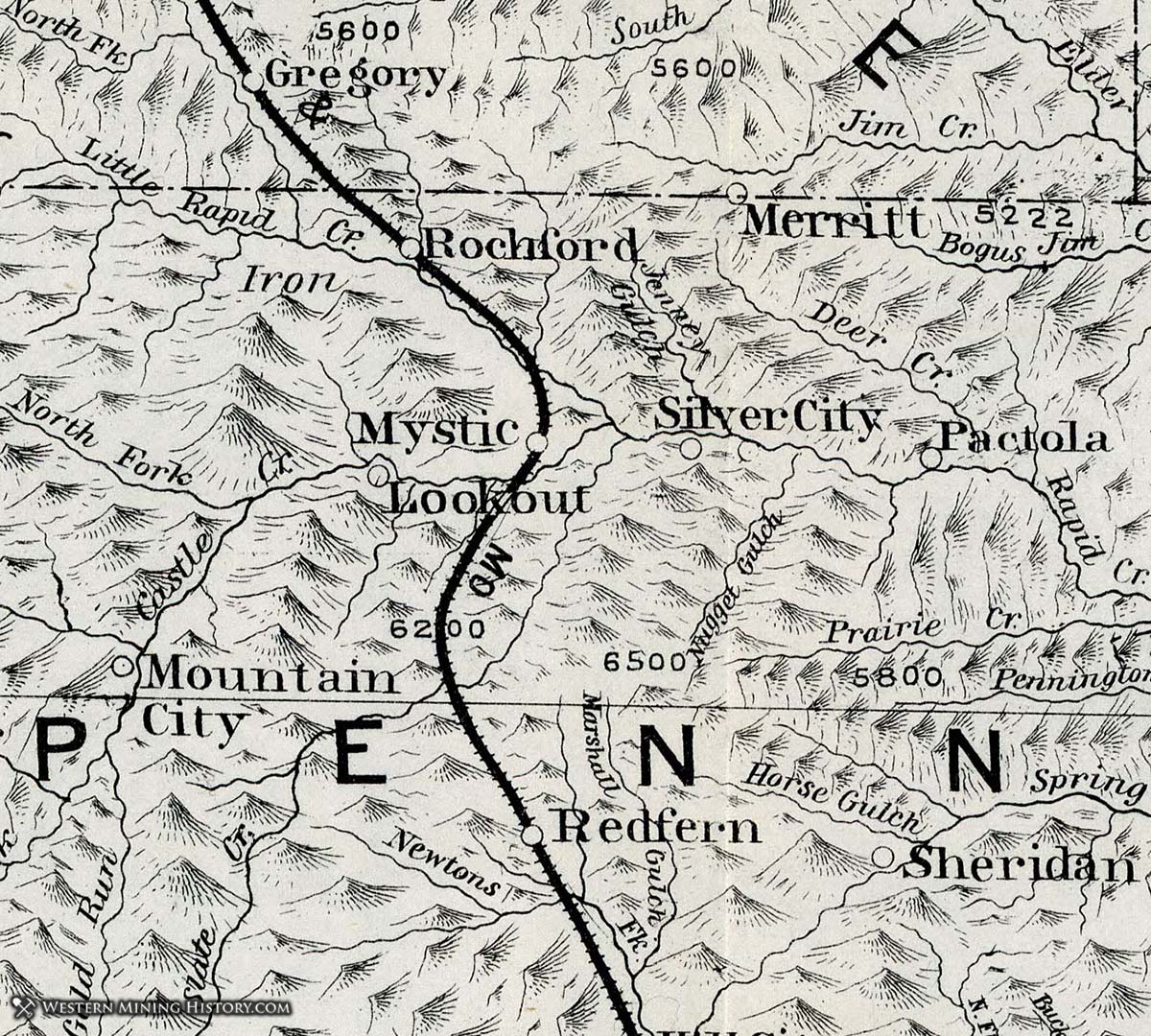 1897 illustrated map shows the location of Mystic, South Dakota
As mining waned, Mystic was able to diversify its economy, again thanks to its position on the railroad. In 1918 a sawmill was built on the foundation of the cyanide mill. Tourism by train started picking up in the 1920s, culminating in a visit by President Calvin Coolidge in 1927.
Mystic persevered through the Great Depression and World War II, but the closure of the Crouch Line in 1947 was the beginning of the end for the town. By the early 1950s the town was mostly abandoned, and in 1954 the post office closed.
Mining in the Black Hills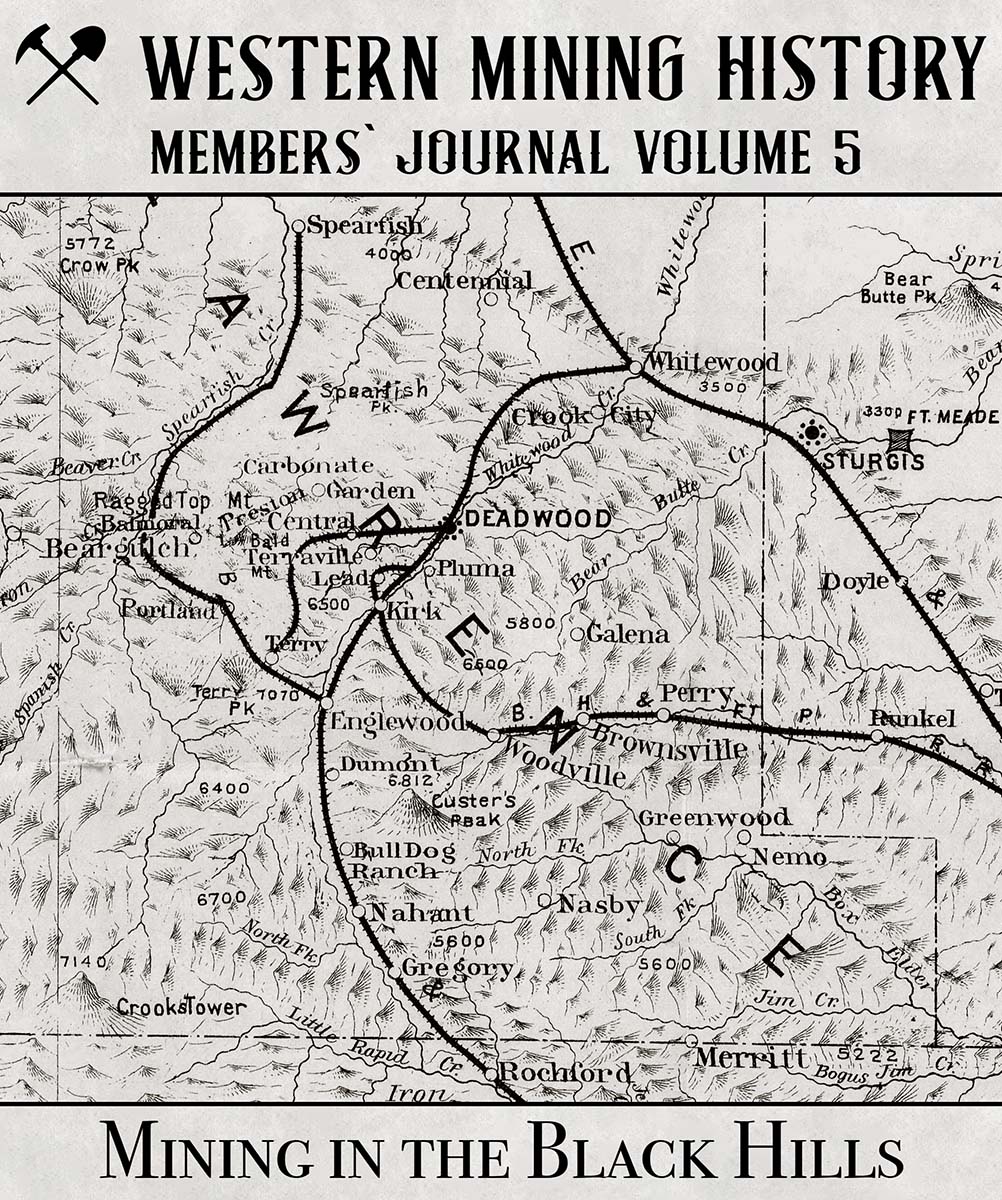 Mining in the Black Hills
Western Mining History Member's Journal Volume 5: "Mining in the Black Hills", takes a closer look at the distribution of mining districts and towns the Black Hills of South Dakota.
Deadwood: The Ultimate Photo Collection
The Black Hills Gold Rush was one of the most significant historical events in the western United States. Deadwood: The Ultimate Photo Collection contains over 50 images capturing the early history of this famous gold region.