Miners Delight History
Miner's Delight was one of three communities established when gold was discovered in the South Pass area of Wyoming in 1867. Unlike nearby South Pass City and Atlantic City, Miner's Delight was abandoned completely and is now a ghost town.
As news of the 1867 gold discovery spread, miners rushed to what would become known as the Sweetwater Mining District and the mining camp of Hamilton City was settled. In 1868 the town was renamed to Miner's Delight, after a highly productive local mine.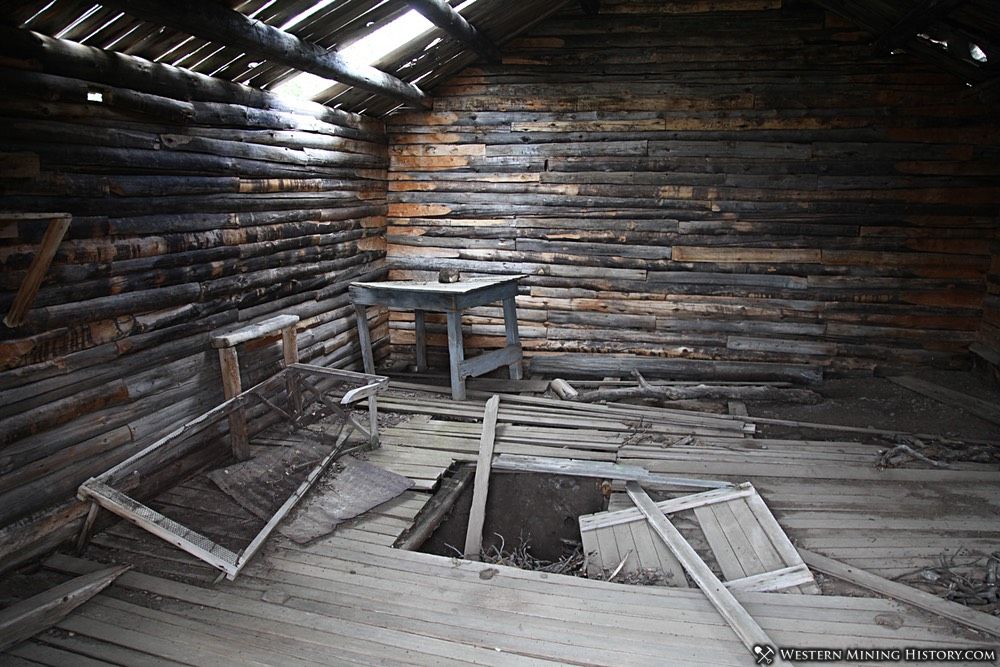 Cabin Interior at Miner's Delight
The Miners Delight mine was the richest mine in the district while the town remained the smallest and most isolated.
The town peaked in 1868 with around 100 residents and had the usual frontier establishments: saloons, general stores, a hotel, and even a stamp mill.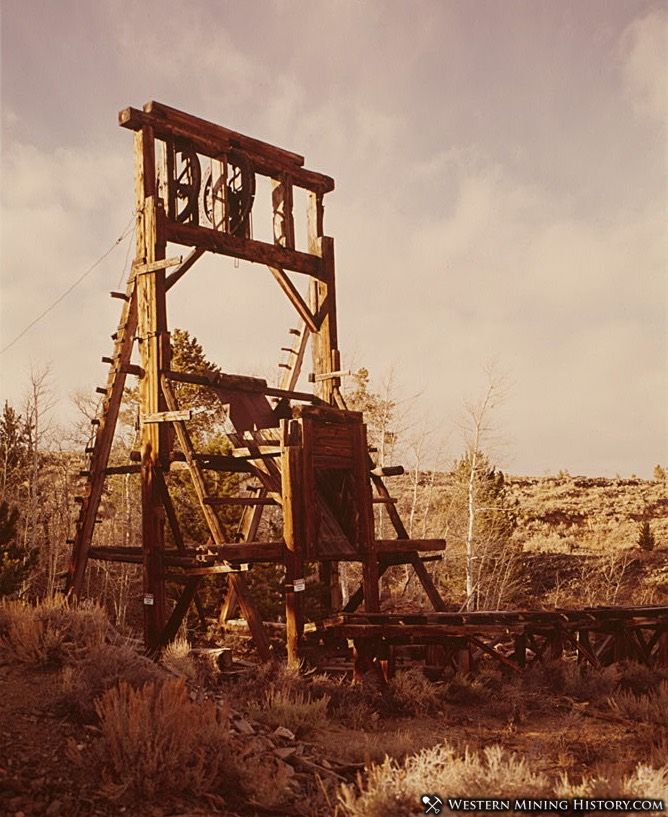 Hoist at Miner's Delight in 1974
The gold boom was over by 1870 and Miner's Delight was mostly abandoned. Over the next 70 years, renewed interest in the local mines brought enough new residents to the town to keep it going. The last resident left in the 1970's, and Miner's Delight became a ghost town.
The BLM took ownership of the town's buildings and today the town site is fenced and the remaining log structures have been preserved. A half-mile long trail winds through the ghost town and interpretive signs relate some of the town's history.